Eiro energy drinks – high style, high energy from Pentagram
Eiro energy drinks – high style, high energy from Pentagram


Health and energy drinks have always been a visually interesting category, but there's a lot of sameness starting to happen in it as the market matures. Certain all-too-familiar paradigms are starting to get etched into designers minds — the black can, the pro-wrestling style graphics, etc.
But Pentagram has found an interesting new angle on the category for client Eiro energy drinks. Pentagram designers drew on a unique combination of visual references, blending them together into a look that's compelling, unique, and appropriate.
Here's what they say about it on their website:
DJ Stout and associate Julie Savasky have designed identity, packaging and collateral materials for Eiro, a new line of health and energy drinks. The beverages are created from exotic fruit purées from South America and are rich in beneficial antioxidants and phytonutrients. (Check out these promotional videos about Eiro here and here.) The line was unveiled at a splashy launch event in Dallas last month and will be sold online through direct marketing and network sales.
"It was an interesting design challenge," says Stout, "Like many packaging assignments we get involved with a line was established early on and we had to dance back and forth across that line in order to find the final solution. On one side of that line the beverage packaging had to communicate its health and medical benefits and on the other side it had to be distinctively attractive to the target audience."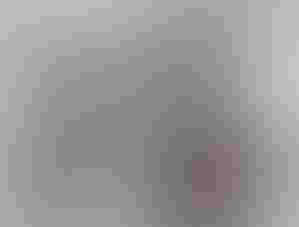 Stout and his team were influenced by historical medicine bottle designs as well as contemporary medical and health packaging. "Much of the look and feel of medicine bottles and labels over time has developed accidentally and without much thought," says Stout, "There are a lot of big numbers and lots of type on those packages. We took that as our main inspiration."

See lots more pics of it on the Pentagram website – definitely worth the time!
And while you're at it, take a look at this rather cool video for Eiro as well.
Thanks to JoAnn Hines, The Packaging Diva for this one. Stop by her site and say hi! 
.
Sign up for the Packaging Digest News & Insights newsletter.
You May Also Like
---