Food trends point to rising prices, more home meals
Food trends point to rising prices, more home meals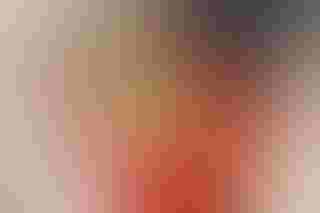 Food trends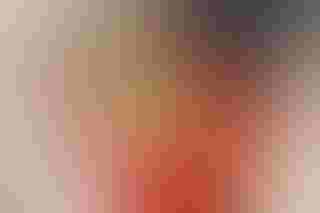 Male shopper
[ ProQuest Information & Learning ] 
A continued desire to save money will lead more Americans to eat at home in the coming year, and consumers will rely even more on technology to shop for bargains and make community connections, predicted Supermarket Guru Phil Lempert.

Lempert, who works closely with ConAgra Foods and its retailers, has analyzed the food industry landscape and sees an interesting year ahead for food trends.

"2011 brought us higher food prices at unprecedented levels, in part because of crops and livestock being destroyed by global weather catastrophes," said Lempert. "We will continue to see higher prices, but we will also see all the different ways Americans love their food - in supermarkets, on television, at restaurants and now even on their mobile phones. We are on the verge of what may be one of the most exciting and game-changing years in the food world."

For 2012, the Company said Lempert expects to see 10 trends take hold in the food industry:

Food Prices Keep Rising: Continuing a trend from 2011, environmental conditions and higher production costs will bring rising food prices in the coming year. As a result, consumers will place an even heavier emphasis on the use of printable grocery coupons, frequent shopper cards and shopping lists, while also shopping at non-traditional food stores and trading down to less expensive options as part of their regular routine. Furthermore, look for consumers to augment their recipes to decrease costs and for supermarkets to resurrect the bargain bin and to offer "layaway" plans for large purchases, including holiday dinners. Expect shoppers to use their mobile devices to calculate a price-per- portion cost rather than the unit price.

Never Eat - or Shop - Alone Again: The rise of food blogs has set a foundation for group experiences. Food trucks tweet their locations and flash food raves assemble underground at midnight. These events are not about food, necessarily. They're about the connection, conversation and sense of community they provide. Look for people to embrace mobile marketing enhanced by the location, social and camera features of mobile devices. Expect app updates to include "social rewards" for groups who shop together - much like the original concept of warehouse clubs - offering steep discounts for its members.

Baby Boomers Keep Right on Truckin': The 76 million people who started turning 65 last year will become food influencers and purchasers, controlling 52 percent of the total $706 billion spent on groceries by 2015. Expect supermarkets to cater to Boomers not only by offering foods and services to satisfy their interest in and need for more healthful options, but also to make sure the physical shopping experience makes them feel welcome and respected, with wider aisles and lower shelves.
Increased Emphasis on "Farm to Fork" Journey: Shoppers are increasingly interested in knowing where their food comes from, which is why 2012 will bring an added emphasis to a different kind of food celebrity: the farmer.
A number of farmers are leading the conversation by using blogs and social media to bring the story of the American farmer to consumers. Expect to see more advertising and television programs starring these real food experts, as opposed to actors pretending to know their food.

The End of the Checkout Lane: Many shoppers are learning to appreciate the tech-savvy nature of self-checkouts, comparing prices at nearby retailers, cellphone scanners, in-store interactive media devices, QR codes, RFID and mobile coupons. For many shoppers high- tech adds to personalization with suggested purchases and targeted offers based on their histories in the store, which is typically delivered in a functional way. 

Ethnic Food Revolution: Food trucks are replacing gourmet and specialty stores as the channel to experiment and discover new food experiences - especially when it comes to ethnic foods. More often than not, these ethnic food trucks are manned by descendants of the actual cuisines and cultures being offered, with the ability and knowledge to share the heritage and romance of the food.

New Role of the Male Shopper: It's not about the metrosexual; it's all about "dad" and family. According to a study from Boston College Center for Work and Family, "today's dads associate being a good father just as much with the role of effective caregiver as the traditional role of breadwinner." These men want to be engaged parents and successful professionals. The Bureau of Labor Statistics found that 41 percent of men are now doing the food preparation, as compared to half that amount in 2003. Look for them to do more of the grocery shopping.

Eating at Home = Extreme Home Cooking: Get ready for yet another slowdown at foodservice establishments as more men and women eat at home to save money. Think of it as Extreme Home Cooking, where - following the lead of Extreme Couponers - groups of everyday cooks pride themselves on making the most food for the least amount of money.
The Extreme Home Cooking trend also will help drive a new definition for the "value meal," with fast food establishments and other restaurants offering discounts based on the number of diners. Instead of senior discounts, think party-of-five discounts.

How Sweet It Isn't: Look for reduced sugar products to be the biggest health claim in the coming year, along with a revised ntrition facts panel on food. Sugar is an ingredient that has been the center of a lot of debates, whether it's a proposed soda tax, changing the name of high fructose corn syrup or even the latest update of the U.S. Dietary Guidelines, which recommended reducing the amount of added sugars. 

Listen for the Sound of Food: People judge the readiness of some foods (like microwave popcorn or grilled burgers), by the sounds the foods make. Multisensory perception will be one of the new "food sciences" in 2012, as psychologists and food scientists join forces to design, create and influence the sounds of our foods to convey freshness, taste and even health attributes.
Sign up for the Packaging Digest News & Insights newsletter.
You May Also Like
---