Global package redesign makes Sesame Street characters the stars
Global package redesign makes Sesame Street characters the stars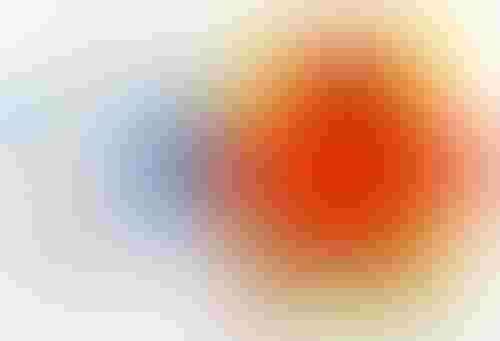 Sesame Street redesign
Sesame Workshop, the nonprofit organization behind "Sesame Street," collaborated with brand extension agency Parham Santanato to refresh its licensed consumer products packaging worldwide.

A key insight drove the redesign: It's the instant, emotional connections to the characters that play out daily across countries, cultures and channels that make the brand so powerful. Whether it's Big Bird or Cookie Monster, the Sesame Street Muppets instantly make connections with people. This essential truth guided the development of new unified packaging designs that make Sesame Street characters the stars at every brand touch point.

"Sesame Street is a legacy brand, so we wanted to honor that heritage and began by nailing down the essence of Sesame Street," says John Parham, president, director of branding, Parham Santana. "The emotional connection that consumers have with the characters is very strong. Their faces are like beacons on the shelf."

In the toy aisle, the retail shelf is busy, complicated and overwhelming. There are too many colors, messages and images. To stand out, Parham Santana cleared the marketing clutter off Sesame Street packages. Every package across every product category now features large furry photos of Sesame Street Muppet faces to greet consumers.
These new packages also gain white space by moving educational and developmental cues to an area on the back.
According to Suzanne Duncan, vp of marketing at Sesame Workshop, "The simple, iconic Sesame Street characters ensure that Sesame Street products are instantly recognizable. There's an immediate connection with children and grownups."
Parham Santana met with key stakeholders and vendor partners to understand the brand's essence, as well as manufacturing and promotional needs. The agency also audited retailers to uncover stand out merchandising opportunities and met with caregivers both before and after evolving the new packaging. This process allowed the new design work to honor the brand's 43-year heritage and appeal to today's caregivers on store shelves.
Parham Santana delivered comprehensive packaging guidelines for all Sesame Street products including toys, health and beauty aids, apparel and DVDs. The guidelines unify and streamline packaging and merchandising design for hundreds of product types and partners. This saves time and money while making strong emotional connections with moms. A modular system accommodates all markets and languages.
The new packaging is just starting to roll out with the licensed toys from Hasbro first to hit shelves and the rest of Sesame Street's licensed products will follow.

According to Maura Regan, svp and general manager, global licensing for Sesame Workshop, "As we implement the new program around the world, we continue to build our brand story and make it stronger every day."

Source: Parham Santana
.
Sign up for the Packaging Digest News & Insights newsletter.
You May Also Like
---