Granola offered in single-serve pouch
Granola offered in single-serve pouch
Granola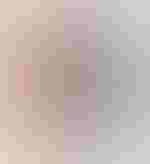 GoNola
Single-serve granola is rare, says a company spokesman. Most are sold in 6- or 12-packs, but GoNola are more suited to people on the go and provide the convenience factor. Most people buy granola in bulk, but then complain about having to pour some into a zip-lock bag everytime they want some, he says. In addition to the packaging being fun with broad appeal to kids and adults alike, the "indulge here" allows people to easily tear and pour the granola from the pouch into their mouth (or on yogurt, ice cream, etc.)
Unlike most candy bars, potato chips and energy bars that are loaded with preservatives, sugar, sodium or trans fats, GoNola is a tasty and satisfying snack that's higher in nutritional value and lower in calories, fat and sugar. GoNola is made from all-natural ingredients, including 100% whole grain oats that are toasted and blended with wheat, nuts, seeds and honey.
"Healthy snacking choices are still pretty limited today," says Kevin Hannan, president of Nature's American Co. "Consumers are seeking great-tasting, convenient, healthy snack options that suit their busy lifestyles. This product fills that void."
GoNola will be available for the suggested retail price of $0.99 for a 1.1-ounce serving. The convenient, hand-held package, which will be sold across all retail channels, means you can pick-up GoNola on your way to work, school or whenever you're on the go. GoNola makes a great snack any time of day, pairs well with coffee or tea and makes a wonderful topping for yogurt and ice cream. To find GoNola near you, please visit www.EatGoNola.com
Sign up for the Packaging Digest News & Insights newsletter.
You May Also Like
---