Hawaiian Host debuts individually wrapped treats in a new self-indulgent portion
Hawaiian Host debuts individually wrapped treats in a new self-indulgent portion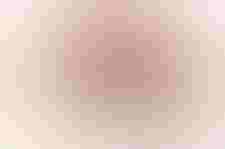 Hawaii's original manufacturer of chocolate-covered macadamia-nut candy, Hawaiian Host, Inc. launched a new and exciting package design, perfect for the "self-indulging" chocolate lover, at this year's All Candy Expo® in June. The Indulgent Stand Up Box joins the recently launched Indulgent Square Box as part of Hawaiian Host's first campaign to attract the self-indulgent candy consumer, as opposed to the gifting market.
"We're so pleased to offer candy lovers a new way to enjoy the goodness of Hawaiian Host chocolates," says Keith Sakamoto, president of Hawaiian Host. "We hope to inspire guilt-free chocolate purchases for oneself by offering individually wrapped pieces neatly packed in conveniently portable cartons."
Until now, Hawaiian Host chocolates have traditionally been the souvenir gift that visitors to Hawaii transported back home to share, as well as the classic gift that Islanders visiting friends and family on the mainland or Japan were expected to bring. The gable-topped standup carton, however, feels more like a fun pack than a formal gift, standing perkily upright and containing a personal-sized quantity of individually wrapped chocolate treats beckoning for keeping rather than giving away.
Weighing only 3.1 oz, each carton has a suggested manufacturer's retail price set comfortably at $3.99 to $4.99.
Sign up for the Packaging Digest News & Insights newsletter.
You May Also Like
---