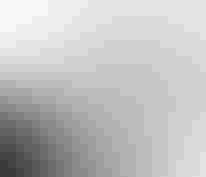 The Model PW7016 all-electric, validatable, precision heat sealer has been added to the co.'s 7000 Series of all-electric heat sealers. Digital controls are standard with validatable T¨O¨S¨S technology for the sealing of pouches and films. High temperatures to seal fluoro-ethylene propylene (FEP), such as Kryosure(®), Kyrovue(®), VueLife(®) and other Cryo preservation material, is accomplished when using the co.'s CryoFlex(™) heat-seal bands. Capturing seal-parameter data is just one of the high-level features that are standard on this compact unit, the co. says. Suitable for use in laboratories, clean rooms, medical facilities or for food handling, the PW7016 is also recommended for general purposes where the convenience of an all-electric clean machine is needed. Measuring only 1639 in. and weighing only 56 lb, and with 115-V requirement, the bench-top PW7016 can be easily relocated and is operator-friendly.
PackworldUSA, 610/746- 2765.
www.packworldusa.com
Sign up for the Packaging Digest News & Insights newsletter.
You May Also Like
---