Heinz U.K. launches shelf-stable food cups
Heinz U.K. launches shelf-stable food cups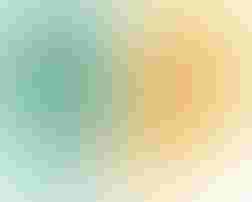 The new, shelf-stable microwaveable Snap Pot, a revolutionary packaging concept made possible by multilayer thermoforming, has been adopted by H.J. Heinz in the U.K. for its Beanz baked beans. Produced by RPC Bebo Plastik GmbH (www.rpc-beboplastik.de) , the Snap Pot marks a major change in the packaging of Heinz Beanz in the U.K. market. They have been available in a conventional metal can since the product's launch in 1901. Heinz is also adopting the Snap Pot package format for its Hoops pasta product, also sold in the U.K.
The move was prompted by two important changes in eating habits that have occurred in recent years, Heinz says. The first is a need for smaller portion sizes. Research that Heinz commissioned suggests that single households in Britain have risen by 30 percent in the last 30 years to account for one in five of the population. Similarly, with almost half of all meals now eaten alone, Heinz decided to create a new container size that would be suitable for this demographic.
The second factor is one of providing convenience in an increasingly busy world. "Snap Pots are perfect for people with time-pressured lifestyles, who want a light snack without adding to the washing up or taking up of valuable fridge space storing the remainder of the can," comments Nathan Ansell of Heinz U.K. The microwavable Snap Pot can be heated in one minute. Heinz approached RPC to facilitate its move into plastic portion packaging. The four individual 200-g cups are integrated in a splittable four-pack. The multilayer polypropylene/ethylene vinyl alcohol/PP barrier construction enables the pack to be stored in ambientconditons while maintaining the same product taste and freshness as a metal can, according to RPC Bebo Plastik.
Each Snap Pot is sealed with a film membrane lid, branded with the Heinz logo and ink-jet-printed with cooking instructions. The package includes a paperboard oversleeve with an overall decoration covering the lids.
Sign up for the Packaging Digest News & Insights newsletter.
You May Also Like
---