Hostess snacks celebrate the holidays with Shrek limited-edition packaging
Hostess snacks celebrate the holidays with Shrek limited-edition packaging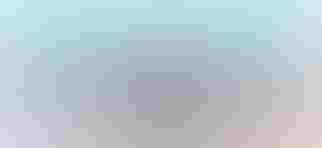 Hostess snacks celebrates the holidays with Shrek limited-edition packaging
Hostess, the maker of America's most iconic snack cakes, is joining with DreamWorks Animation SKG Inc. to introduce limited-edition themed treats in celebration of the arrival of Shrek Forever After on DVD and Blu-ray this holiday season.
As part of the promotion, Hostess is offering gingerbread spice Hostess Donettes in special packaging featuring the unforgettable character "Gingy" and cherry sweet rolls featuring the smooth-talking dealmaker "Rumpelstiltskin." Other varieties of Hostess Donettes will offer special Shrek-themed holiday packaging featuring the popular Shrek, Donkey and Puss In Boots characters.
Mike Touhey, vp of snack marketing at Hostess Brands Inc. says, "We think consumers will enjoy trying the delicious and convenient new additions to our great tasting line of breakfast treats throughout the busy holiday season."
Shrek Forever After will debut on DVD and Blu-ray on December 7, along with Shrek The Whole Story—a DVD or Blu-ray collection encompassing the entire laugh-filled Shrek saga from the hilarious beginning to the magical and heartwarming end. All four discs in the collection feature hours of new extras and the sets will also include the brand new, limited-edition Donkey's Christmas Shrektacular.
Source: Hostess Brands Inc.
Sign up for the Packaging Digest News & Insights newsletter.
You May Also Like
---