How clever packaging can reinvent an old product
How clever packaging can reinvent an old product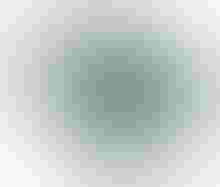 Surfing around the web this morning I came across a rather cool little item … a survival kit in a sardine can.
Okay, I'll admit that the classic sardine can has a few negative issues worth noting. For those with weak wrists they can be difficult to open, and the lid tends to have very sharp edges to name a few.
But these time-honored fish tins also have some terrific pluses that make them great for this purpose. They're watertight, compact, and relatively durable.
And beyond that fact is an even more important principle. The sardine-can survival kit is really the essence of what makes packaging such an interesting field. Here you have a product that's been around in some form or another for at least a hundred years, but it's nonetheless made novel and fresh by combining it with a package design that's every bit as vintage.
It's a great example of the package defining the product. Would this kit be nearly as interesting if it were just dropped into a box and wrapped in plastic? Probably not. Neither sardines nor survival kits are generally the kind of things that elicit smiles like this product does.
But when the two are cross pollinated, they take on a new life. Seeing this clever little item, you can't help but wonder how many other products could be made unique by combining them with an interesting, unexpected package.
Maybe you've got some ideas of your own? I'd love to hear them.
Sign up for the Packaging Digest News & Insights newsletter.
You May Also Like
---