Jones Soda puts the holidays in a bottle
Jones Soda puts the holidays in a bottle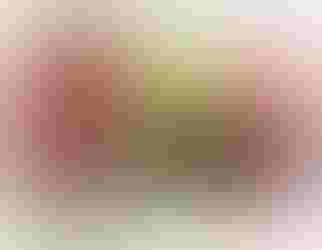 Jones Soda 2011 holiday flavors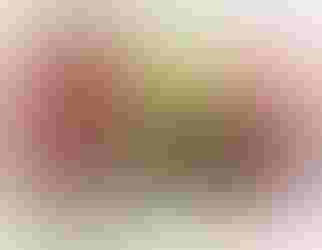 Jones Soda 2011 holiday flavors
For all the years sugar plum visions have danced through heads, Jones Soda turns the dream into a reality this season with the launch of its all new holiday flavor line-up. The company, a leader in the premium soda category and known for its innovative marketing, today unveiled this season's limited edition offerings starring the holiday classics of Gingerbread, Pear Tree, Candy Cane and the elusive Sugar Plum.
"At Jones, we've had fun over the years coming up with our annual special holiday flavors, everything from turkey-flavored soda, to Brussels sprouts, green bean casserole, you name it," says William Meissner, CEO of Seattle-based Jones. "We decided to hark back to the classics this year. These flavors are actually meant to be enjoyed at holiday gatherings, as opposed to novelty flavors we've done in the past, but they're still unconventional and fun, which is what our brand is all about."
To determine this year's winning flavors, Jones crowd-sourced opinions from its loyal social media fans, and received hundreds of votes to make the final selection. These limited edition bottles are available at authorized JONES Soda retailers and online as a four-pack with one of each flavor: snappy Gingerbread in a light brown hue; tart, bright green Pear Tree; red-colored refreshing Candy Cane; and sweet, light pink Sugar Plum. Each 12-ounce glass bottle is emblazoned with a corresponding colorful candid photo submitted by Jones Soda fans, and the four-pack itself is shrink-wrapped in a festive covering depicting holiday wrapping paper and a bright red bow.
In addition to the special holiday offering, fans can also create their own customized Jones Soda bottles anytime through the MyJones Service. This offering, available at www.myjones.com, allows people to pick a traditional Jones Soda flavors (from green apple to strawberry lime), upload a picture and message of their choice, and receive their own custom six- or twelve-pack of MyJones soda bottles. Particularly popular for holiday parties and gifts, weddings, and as commemorative mementos, MyJones pricing starts at $16.99 and is exclusively available via online order. 
Source: Jones Soda
Sign up for the Packaging Digest News & Insights newsletter.
You May Also Like
---