Just one word for you: biodegradable
Just one word for you: biodegradable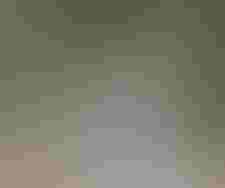 The recent Biodegradable Plastics in Packaging conference in Chicago was a success by any measure: well-attended, with an involved audience and knowledgeable speakers. Organized by Intertech-Pira Intl. (www.pira.co.uk) and sponsored by Packaging Digest , the conference brought to light the exciting potential and probable growth for biodegradable/compostable plastics. One very lively discussion by Dr. Ramani Narayan, professor of chemical and biochemical engineering at Michigan State University, put the degradability issue into a nutshell: "managing the earth's carbon." He pointed out that even petroleum-based plastics will biodegrade eventually...it's just that it takes about a million years instead of mere weeks or even days.
Biodegradable plastics can be made from corn, wood pulp, or even sugar, among other sources. A very intriguing future source is switchgrass, a native North American prairie grass that can grow in poor soil from the south of Mexico to the north of Canada. Land and climate conditions unsuitable for many agricultural products can sustain switchgrass.
Demand for biodegradable/compostable plastic in the U.S. is forecast to grow at about 20 percent yearly to 420 million lb in 2010. According to a study from The Freedonia Group (www.freedoniagroup.com), polylactic acid (PLA) demand will present the best opportunities, growing more than 30 percent annually through 2010. Advances reflect price declines, improved product performance and greater processor familiarity. The best market opportunities will be film for bags and resin for bottles and foodservice products. Rapid inroads are also expected in the rigid packaging of fruits, vegetables, eggs, yogurt, deli and bakery products. PLA bottle advances will be limited by the resin's inability to contain gaseous and temperature-sensitive products.
Starch-based plastic demand will expand nearly 18 percent per year to 180 million lb due to the availability of lower-priced resin and improved resin blends, according to the study. Film products such as yard and kitchen bags will remain the primary market. Growth is also expected for plates, bowls and foodservice packaging. Slower growth is expected for degradable loose-fill packaging, due to competition from bubble packaging and inflatable bags. Yet, demand for polyester-based degradables will rise 24 percent annually through 2010, due to continued price declines and opportunities in film and fiber products. The materials also have good synergy in blends with PLA, starch and other materials. The leading polyester-based degradables, polyhydroxyalkanoates and polycaprolactone, will find their best market opportunities in yard bags, agricultural films and pallet wrap.
Sign up for the Packaging Digest News & Insights newsletter.
You May Also Like
---