Kraft gum launched in interactive packaging
Kraft gum launched in interactive packaging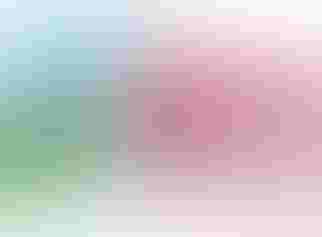 ID gum with overwrap packaging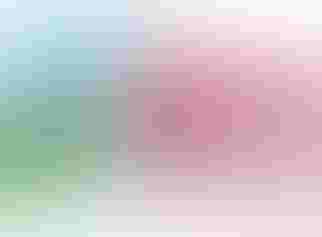 ID gum with overwrap packaging
Stride Gum is thrilled to introduce iD Gum. This new gum brand celebrates teens' creativity and thirst for discovery and individuality and launched last night at a New York City media event. Kellan Lutz was on hand to celebrate the debut, iD's brand identity and its experiential online campaign.
The makers of iD Gum know that today's teens are seeking inspiration to discover and explore their multiple passions and by embodying a "kinda" mentality (Kinda more than gum. Kinda amazing.), this gum is designed to accompany them on that journey. The core of the iD Gum brand focuses on the teen experience, believing it's better to explore individuality by staying open-minded rather than define themselves with a single identity. Event guests experienced both the brand's online ArtCade gaming experience and a display of the unique pack art in a real-life kinda-arcade, kinda-art gallery atmosphere.
ArtCade is a mind-blowing, totally unique arcade experience featuring 18 innovative, free online games on iD's Facebook page (www.facebook.com/iDGumPage) and Android (coming soon to iOS). Four games launched on September 17, and new games will be released every Tuesday (unless unlocked early by collecting and scanning the on-pack artwork). Games will include everything from dropping t-shirts on dinosaurs (T-Rex in V-Necks), to collecting sunblock bottles to avoid becoming toast (Ginger Ninja), and countering a sensei's attacks to prevent him from revealing too much (Censored Sensei).
"I'm thrilled to celebrate the launch of iD Gum because it caters to young people who, like me, want to explore, discover and pursue what makes us curious," said Kellan Lutz. "As an actor and someone who also enjoys drawing and designing, I appreciate exploring different passions and embracing my individuality. iD Gum really gets that in everything from their package design to their online presence."
iD Gum offers up a delicious twist to the flavors you love - Peppermint, BerryMelon, and Spearmint - and is packaged in a sleek, innovative, folding pack featuring a new and unexpected magnetic closure. iD Gum is delivered in a semi-transparent cellophane wrapper that hints at what's inside the pack. Once unwrapped, the pack reveals original artwork sourced from young emerging artists from around the world. There are 18 designs in total - so the more you chew, the more you discover. The MSRP is $1.49 for the single pack and $3.29 for the multi-pack.
iD Gum, which started shipping to retailers across the country beginning August 1, is launching with a fully integrated campaign including TV, Digital and Experiential. TV spots debuted this week and bring to life the brand's mantra of "kinda" for consumers.
"Today's teens are really looking for that emotional connection with their brands and are hungry for new ways to explore and display their creativity and individuality," said Stephanie Wilkes, Vice President NA Confections, Kraft Foods. "The uniqueness of iD Gum - from the artwork to the packaging to its online gaming experience - takes discovery and personal expression to a whole new level."
Bringing the unique brand experience to teens everywhere, iD Gum will also be travelling across the country this fall via a multi-stop truck tour. "Kinda" a camper and "kinda" a canvas, the truck will bring live enactments of the online ArtCade games such as T-Rex in V-Necks and Electrocutesy, samples of iD Gum and swag for consumers, and in some markets, serve as a mobile surface on which artists can paint.
Source: Kraft Foods via PR Newswire
.
Sign up for the Packaging Digest News & Insights newsletter.
You May Also Like
---