Kraft strengthens Mac & Cheese brand with unified packaging design
Kraft strengthens Mac & Cheese brand with unified packaging design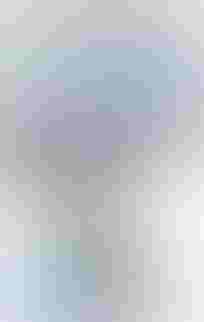 Kraft strengthens Mac & Cheese brand with unified packaging design
Kraft Foods introduced its Kraft Macaroni & Cheese Dinner in 1937 and, over the years, has added various sub-brands: Easy Mac, Deluxe and, earlier this year, Homestyle. To visually streamline its portfolio of more than 50 Macaroni & Cheese products—as well as to refresh and contemporize its look and better differentiate itself from competitors—the company has redesigned the packaging for the entire group.
The new look, created by brand design firm Landor, visually unites Kraft Macaroni & Cheese with its sub-brands. Kraft began shipping some products with the new look earlier this summer, but it has just launched the redesign for its flagship Blue Box line. The company expects to have the new packaging for all products in the market by early 2011.
Research showed that consumers identify happiness, smiles and joy with the Kraft Mac & Cheese brand. And, according to Landor, the research proved that tightly linking "Macaroni & Cheese" with "Kraft" conjured up positive emotions about the iconic brand and its unique taste experience. So the new identity locks these words together on every package and seals it with a large cheesy noodle smile.
The captivating noodle smile serves as a catalyst for the brand's entire integrated marketing campaign. Consumers will see that "noodle smile" everywhere, from packaging to noodle icons on the street.
Hania Midura, director of design and innovation, grocery, Kraft Foods North America told Media Post News, "We listened to [consumers], and provided them with the 'smile,' as well as making it easier for them to find all three while shopping."
The new graphics spurred a name change for the microwavable cups, too, from Easy Mac to Kraft Macaroni & Cheese Dinner Cups.
Mary Zalla, managing director of Landor's Chicago and Cincinnati offices, says, "The loudest voice on the box is now the food itself. The noodles are placed across the top of the new blue box. Visually arresting, the effect challenges category conventions—Kraft Macaroni & Cheese looks different from every other box on the shelf. Research confirms that the new look inspires smiles: customers find it contemporary and appealing, and feel a strong connection with the refreshed packaging."
Sign up for the Packaging Digest News & Insights newsletter.
You May Also Like
---