Land O'Lakes packaging gets saucy in the dairy aisle
Land O'Lakes packaging gets saucy in the dairy aisle
Land O'Lakes Saute Express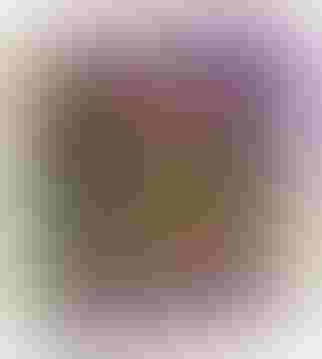 Land O
Land O'Lakes, the national farmer-owned food and agricultural cooperative, is "setting the innovation table" in cooking with the launch of Saute Express Saute Starter. Found in the dairy aisle Oct. 1 at the nation's largest food retailers, the first-of-its-kind, seasoned butter and olive oil saute starter both cooks and flavors chicken, fish and pork in one easy step. Saute Express Saute Starter is the first of many Land O'Lakes products in the cooking space for moms with growing families.
The differentiated packaging of the new product - which was rigorously tested from concept to delivery - will make a bold statement in the dairy aisle, featuring vibrant colors with a saute pan and chicken as the main focal points. A major integrated marketing campaign in January will support the product roll-out, including national advertising, public relations, consumer promotions and digital.
"Saute Express Saute Starter is the first of many dairy-based products we plan to launch as part of our long-term cooking platform strategy," said Peggy Ellingson , vice president of innovation at Land O'Lakes. "This new cooking product is the next step in making our customers' cooking experience easier, more enjoyable and more delicious; representing the simple goodness and quality we deliver with all of our products."
Saute Express Saute Starter has a suggested retail price of $3.79 for a single-flavor package of six 1-ounce squares. Each square cooks two chicken breasts, two pork chops or two fish fillets and combines the fresh flavors of butter, olive oil, herbs and spices. By simply tossing the pre-measured, butter-based square into a heated, non-stick saute pan, moms can cook a wholesome, flavorful and sizzling meal in 30 minutes or less - no prep time required.
Other recent Land O'Lakes innovations include Butter with Olive Oil and Sea Salt, launched in partnership with Pioneer Woman Ree Drummond. Additionally, Consumer Reports recently named Land O'Lakes spreadable butter as "Best in Class."
The fall launch of Saute Express Saute Starter aligns with new cooking routines at home, marking the move from outdoor barbequing to stove-top cooking. Three key trends support the development of this new butter-based product, including:
•Butter usage is on the rise. Euromonitor has projected that butter will grow volume sales by 10 percent from 2011 to 2016. With four butter-based flavors to choose from - Garlic & Herb, Italian Herb, Savory Butter & Olive Oil and Lemon Pepper - Saute Express Saute Starter allows moms to create a variety of simple stovetop meals each week.
•Busy moms want convenience, nutrition and flavor in dinner preparation. Land O'Lakes consumer testing revealed that moms want to easily create a meal without a complex recipe, while serving a wholesome meal every night that their kids will enjoy.
•People are eating more at home. According to a 2012 food trends cooking report from the Center for Marketing Intelligence, families are eating more meals at home now than in previous years (72 percent in 2010 compared to 52 percent in 2003). In particular, Gen X and Gen Y want to cook more at home; making and eating a meal as a family is very important to them.
Look for Saute Express Saute Starter in the supermarket dairy aisle.
Source: Land O'Lakes Inc. via PR Newswire
.
Sign up for the Packaging Digest News & Insights newsletter.
You May Also Like
---