London museum is home to packaging nostalgia
London museum is home to packaging nostalgia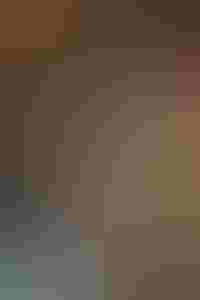 Robert Opie, the self-appointed packaging archivist, stores packaging from yesteryear. 
Remember the very first time you heard the sound of "snap, crackle and pop" at the breakfast table, unwrapped a candy bar or discovered the difference between ordinary colas and The Real Thing? The taste might be elusive, but you'd probably only need to see the package or the bottle it came from to instantly recapture just how it felt being you at the time.

With so much attention being focused upon packaging as waste, it's worth pondering the fact that one man's rubbish is another man's reminiscences. Thank goodness for Robert Opie, self-appointed archivist of the packaging industry's best endeavors, stretching back to the first arrival of brands on Victorian retail outlet shelves. Since 1963, Opie has nearly single-handedly been storing up examples of anything and everything packaging, from tins of Andrew's Liver Salts to packets of Zubes throat pastilles to provide a unique testament to the role played by packaging in shaping consumer culture.
More than half a million packs of varying shapes and sizes have passed through Opie's hands in the past 45 years since he first started collecting what the rest of us less mindfully discard—the pick of which (some 10,000 different items) are displayed decade by decade within the Museum of Brands, Packaging & Advertising, tucked away in a fashionable Notting Hill Gate (London) mews.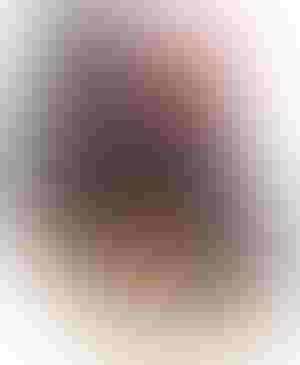 An old-time box of Cadbury's Milk Tray chocolates is now just a sweet memory.
Open daily except Mondays and Christmas Day, the museum is targeted toward attracting a respectable annual 50,000 visitors within the next five years, and is equally a source of wonderment to the general public as it is to brand managers and designers. Sponsors include a number of leading consumer product brands such as Kellogg's, Cadbury's and Diageo.

For many, a dose of personal nostalgia more than justifies the $12 admission price; for others, there's the fascination of charting the impact of technological change on brand evolution. In this museum the past, it seems, is in whatever country you want.
'Mementoes,' not memorabilia
Opie himself is arguably the most compelling exhibit of all: a one-man compendium of packaging wit and wisdom, and whom you're quite likely to bump into at any moment during the trip along memory lane. A five-minute chat about whatever it is that catches your eye—whether it's the pronounced Art Deco imagery prevalent in the 1930s or the part played by cartoon characters in marketing anything from cookies to card games—will undoubtedly add to the experience.
Opie's passion—some would call it obsession—for contemporary packaging dates back to when most self-respecting teenagers were busy discovering the Beatles, and as a 16-year-old on a wet and wind-swept Scottish railway platform, he came face to face with his destiny through the innocent enough guise of a pack of Mackintosh's Munchies.
A born historian
Born into a family of social historians with a penchant for collecting (nursery rhymes), Opie recognized a significance far beyond "just litter" in that discarded wrapper. It proved to be a defining moment of his life.
"I have a personal aversion to the term 'memorabilia;' what we have in the museum are souvenirs or mementoes that tell many different stories from many different points of view. I think of it as a structure built up of all sorts of bricks, and each one has its own tale to tell. It's a jigsaw puzzle that I've been putting together for the past 40-plus years," Opie says.
"The point of understanding history is to realize why and where you are today."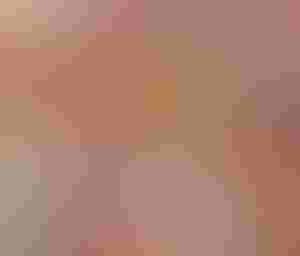 Sweet sixties montage of candy wrappers that date back to the 1960's shows it was a great time for new products and disposible income.
Sweet memories of the 60s
Specifically themed exhibitions pinpointing a given period or moment in time are staged on a regular basis. Running through until May 2009 is "Sweet Sixties: A Parade of Much-Loved Confectionery Packs," including a whole host of chocolate products long past their sell-by date, such as Tiffin, Topic, Skippy, Bar Six and Lucky Numbers. "The 'Sixties were really the last decade of the shop-window for confectionery items," says Opie. "It was a time when we really did start to enjoy more disposable income; hence, a continuing rush of more and more confectionery choices came through. It was a great time for new products—not necessarily as successful as back in the Thirties, when the market was very much a blank canvas, but a time during that confectionery manufacturers were experimenting with new ideas with which to tempt us," he says.
Thermoformed trays may have replaced individual paper doilies inside boxes of candies, but to all outward appearances many of the most successful products do bear a striking resemblance to the way they were 40 years ago. To the untrained eye, and despite the technical production changes that have been applied, the packaging of sweets for brands such as Mars or Kit Kat does seem to have a timeless appeal.
Its common-sense marketing, says Opie. "We hook up with these brands as if they are our friends. The human race tends toward being relatively conservative; we don't necessarily like change as such. The continuity of the visual image gives you a feel for the consistency of the content—and the quality of the product and the way in which it is promoted is very important." It's possibly the most important lesson that Opie's unique archive has to teach us: While things change, in many ways they are still very much the same.
More information is available:
Sign up for the Packaging Digest News & Insights newsletter.
You May Also Like
---