McDonald's Premium McWrap debuts in hand-held packaging
McDonald's Premium McWrap debuts in hand-held packaging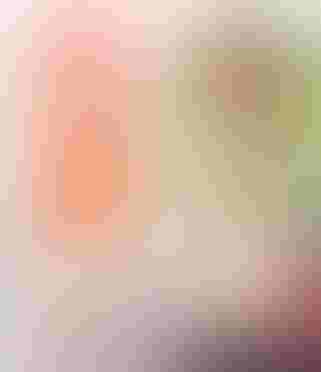 McDonald
Beginning on April 1, 2013, in select areas, McDonald's is unwrapping a fresh new flavor experience—Premium McWrap. The new meal-size wrap combines fresh vegetables, tasty sauces and juicy chicken breast filet in a warm tortilla. It's served in a convenient, hand-held package to fit the busy on-the-go lifestyle.
"The introduction of McDonald's new entrée line, the Premium McWrap, is part of our ongoing effort to offer our customers new, relevant menu options and flavors they are looking for," says restaurant owner and operator Steve Ramirez. "The Premium McWrap offers an abundance of ingredients and unique flavors in on-the-go packaging which truly caters to today's consumer. It's sure to satisfy."
Steve Peat, president of the Greater Bay Area McDonald's Co-op, adds, "We know people today are looking for freshly prepared meal options that are not only convenient, but taste great. With its abundance of ingredients and unique flavors in an easy-to-eat package, the Premium McWrap is the perfect balance between taste and convenience."

All Premium McWrap varieties come with grilled or crispy chicken, spring greens and shredded lettuce in warm tortilla wrap. Customers can choose from three flavors:
•Sweet Chili Chicken McWrap: sweet chili sauce, creamy garlic sauce and sliced cucumbers
•Chicken & Bacon McWrap: creamy garlic sauce, bacon, cheddar jack cheese and tomato
•Chicken & Ranch McWrap: ranch sauce, seasoned rice vinegar, cheddar jack cheese, sliced cucumbers and tomato 

"The Premium McWrap is McDonald's USA's first handheld entrée to feature cucumbers and spring mix," says Ramirez. "We are very proud that we can offer our customers a new way to enjoy fresh vegetables at McDonald's." 

Premium McWraps start at 360 calories and are initially available in the Greater Sacramento, Greater Bay and Northern Nevada Areas.
Source: McDonald's
.
Sign up for the Packaging Digest News & Insights newsletter.
You May Also Like
---