Mini and single-serve packs prove less is more
Mini and single-serve packs prove less is more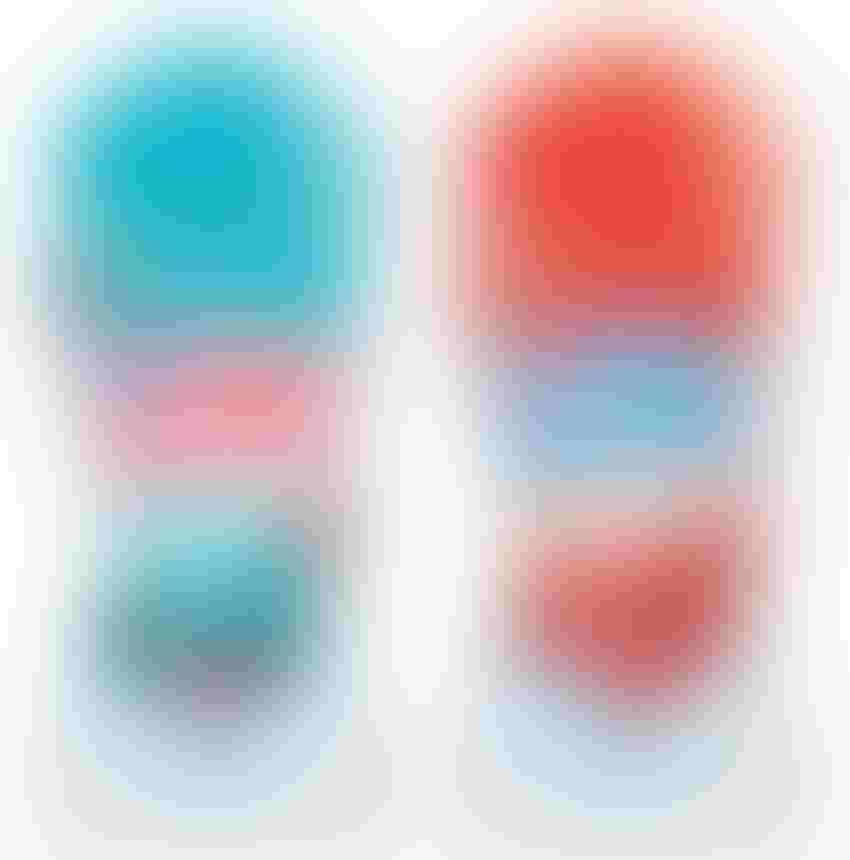 Right-sized pouch lets kids "treat" themselves.
Small packages deliver big value for food, beverage, healthcare and personal-care products.
Single-serve and miniaturized packaging is hot and getting hotter, for food and beverage as well as health and beauty products. Consumer lifestyles are driving the trend toward smaller packs, with numerous factors playing a role.
For food and drinks, issues like convenience, dietary awareness, freshness and reducing waste are core drivers. A growing range of eating and drinking occasions—at home, work, school and in-transit—is part of the mix, too.
"It's a lot about convenience," including both portability and on-the-go functionality, says Brian Wagner, vp, consulting services, Packaging Technology Integrated Solutions for HAVI Global Solutions. "Portable meaning I can take it somewhere else to consume. On-the-go meaning I can use it while I'm moving," he explains. Thus, single-serve packs often need to be small enough to fit into a pocket, backpack or purse and tough enough to survive the rigors of those environments.
With health and wellness motivating more consumers, portion/calorie control and nutrition (real or perceived) also are driving sales of single-serve foods and beverages.
The Evolution of Eating report from Acosta Sales & Marketing shows that 61% of grocery shoppers believe reading food labels while they shop is very important to their health and wellness.
That level of label scrutiny, together with the FDA's proposed changes to the Nutrition Facts label, may inspire brand owners to introduce even more single-serving packs as consumers gain greater awareness of exactly how much of everything—calories as well as nutrients—are in a package of food.
"As it becomes more evident and obvious on a label that there are potential negatives associated with whatever I'm buying, I can envision companies rightsizing [or] downsizing" their packaging, Wagner says.
For health and beauty products, consumers' desire for variety, affordability and, again, on-the-go convenience and portability are paving the way for more miniaturized packaging.
TSA regulations require mini personal-care packaging for air travelers with carry-on luggage. And even day-trippers and commuters, for practical reasons, prefer small, lightweight products and packaging. Nobody willingly throws a full-size bottle of hand sanitizer into his or her bag, whether going to the gym or crossing an ocean.
These new products make the most of these mini or single-serve packaging trends.
Kid friendly
American Beverage Corp. is bringing single-serve convenience to the younger set with its HUG Fruit Slushee line. The products are packaged in a shelf-stable, foil-laminate pouch. Freezing the 8-oz pouch transforms the liquid product into a slush pop that can be consumed straight from the pouch.
"The pouch's snow-cone shape provides an easy-to-hold package for children," says Molly Boras, senior director of innovation at American Beverage. In addition, "the pouches have an easy-tear strip that creates a 2-inch opening for easy consumption."
Other than freezing, the product requires no preparation, so kids can serve themselves after school or whenever they're in charge of their own treats. And the pouch can be tucked into a lunchbox, preferably a well-insulated one. The product comes in two flavors: Strawberry and Blue Raspberry.
American Beverage designed the package structure in-house, and The Biondo Group designed the graphics.
Click next to see Sheba Perfect Portions cat food.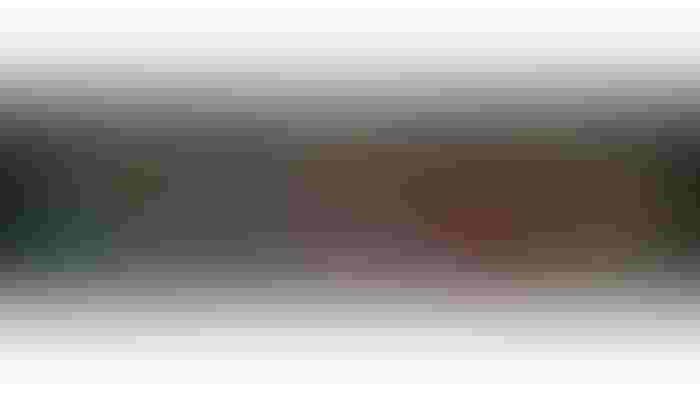 Kitty sized
With its new snap-apart tray packs for Sheba Perfect Portions cat food, Mars Petcare is targeting freshness, product waste and storage muss and fuss. Each package includes two single-serve plastic trays with peelable lids. "The package design allows for a clean break along the seal of the two individual servings," says Arren Beach, Sheba brand manager.
Each single-serve tray contains 1.3 oz of cat food. "We know this is roughly the amount a cat wants to eat in a single serving, so Sheba Perfect Portions Entrées ensure a fresh, right-sized meal every time and remove the hassle of having to store leftovers in the refrigerator," Beach says.
She adds that the product is the first cat food offering to deliver the convenience of two "right-sized meals" in a single package.
Sheba Perfect Portions Entrées come in eight flavors, and the tray packs are sold both individually and in multipacks. CBX designed the package graphics.
Click next to see Scentbird mini sprayers.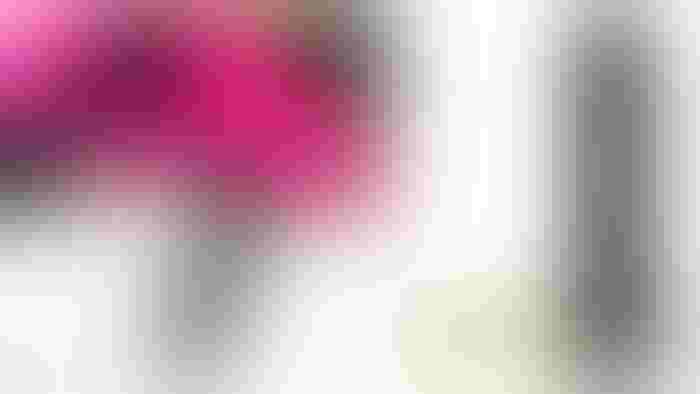 Trial scent
Scentbird, a web-based perfume subscription service, uses miniaturized packaging to let consumers try a variety of perfumes, affordably and over time. Each month, for a fee of $14.95, subscribers receive a purse-size package containing a fragrance of their choice. The 8-milliliter container is a recyclable glass vial fitted with a sprayer.
A stylish cylindrical case, which comes free with the first month's perfume delivery, adds on-the-go protection for the glass vials. When each month's perfume arrives, the subscriber removes the old vial from the case and drops in the new one.
The black, Scentbird-branded case, which has a plastic interior and metal exterior, works like a lipstick tube. Twisting it makes the sprayer emerge; twisting it again makes the sprayer descend back into the case.
"Our vision is for the case to be viewed as a fashion accessory," says Rachel ten Brink, chief marketing officer and co-founder of Scentbird. "We will launch different colors and finishes. For example, we are about to launch a hot pink, limited-edition color."
Click next to see Mucinex Fast-Max single-dose packs.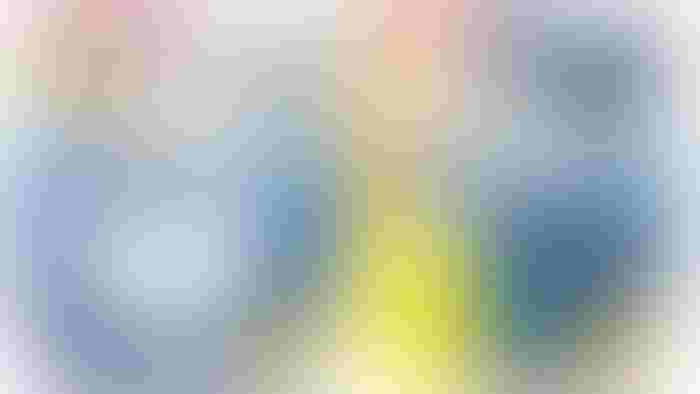 Hot single-dose toddy
Hygienic product delivery is an essential consideration in food, beverage and especially pharmaceutical packaging—and often one of the reasons brand owners choose single-serve formats.
Reckitt Benckiser chose single-dose flexible packaging for its hot-liquid formulation of over-the-counter (OTC) Maximum Strength Mucinex Fast-Max cold-and-flu medicine to assure product hygiene while also delivering convenience.
The packaging design features a custom, mug-shaped blister pack. Inside the blister are eight rectangular single-dose pouches. The blister protects the pouches from physical damage, and the foil-laminate pouch material provides an oxygen, moisture and light barrier.
The product comes in powder form. To use, consumers cut open a pouch and dissolve the contents in 8 oz of hot water. Package graphics depict steaming water being poured into a mug.
"The package shape and graphics communicate the unique product, which offers the max strength symptom relief of Mucinex Fast-Max in a soothing hot liquid format," says Shivanthi Vannan, marketing director, U.S. healthcare, Reckitt Benckiser.
Click next to see single-use sachets.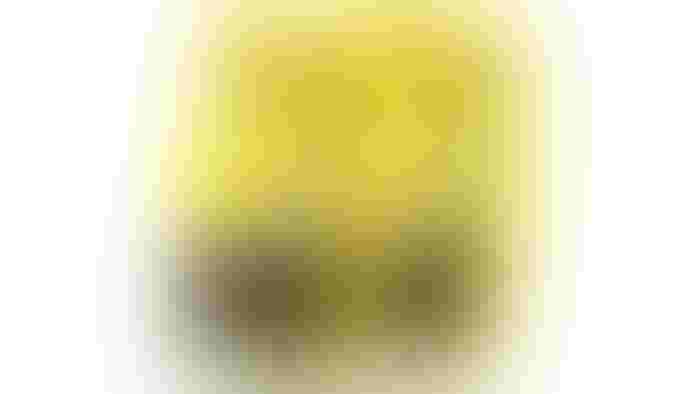 Single-use sachets remain popular in emerging markets
Affordability is a key driver for single-serve and single-use flexible packaging in emerging markets. Individual sachets have been used for many years to sell foods, beverages, personal-care products and even laundry detergent into markets like India, Indonesia and China.
Consulting firm Innosight reports that more than 80% of Procter & Gamble, Unilever and Colgate-Palmolive branded shampoos sold in the Philippines, for example, are packaged in single-use sachets.
Buying the inexpensive single-use packs on a just-in-time basis makes budgetary sense for emerging-market consumers who are living paycheck to paycheck and can't justify the cost of a larger package that offers a more economical price per gram or milliliter.
In emerging markets, global brand owners sell "individual sachets of shampoo, because that's all the population can afford," says HAVI's Wagner.
But the sachets are costly in another way, he says, citing environmental pollution. "There are these little pouches floating all over the countryside. [The consumers are] now shampooing every day or every couple days…and it's created other issues."
Kate Bertrand Connolly is a seasoned freelance writer based in the San Francisco area covering the packaging, food and technology markets. You can contact her at [email protected].
Sign up for the Packaging Digest News & Insights newsletter.
You May Also Like
---