Motion meter focuses on line efficiency at Big G
Motion meter focuses on line efficiency at Big G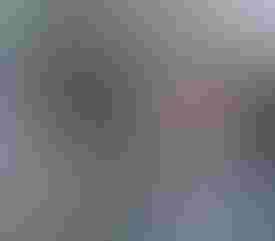 Hand-held system records images at up to 4 sec of recording time, for a total of 4,096 frames. Plays recorded frames on a built-in LCD screen, above. Big G uses it to monitor cereal packing lines and others.
They say a picture is worth a thousand words. Doug Flom, associate principal engineer in packaging engineering at General Mills, certainly agrees. Dedicated to the cereals side of the business, Flom has found a way to keep Big G's high-speed packaging lines running smoothly with the help of a new high-speed digital imaging system that uses slow-motion technology to detect potential equipment problems on-the-fly. Flom uses the MotionMeter™ motion-analysis camera system from Redlake MASD to monitor bag-in-box cereal packaging lines running such venerable Big G products as Cheerios®, Total® and Wheaties®, as well as lines packaging a variety of other products.
Keeping tabs on the many packaging lines and machines at General Mills is a tall order. With more than $13 billion in sales, Big G markets many of the most trusted consumer brands across a wide range of food categories. With the addition of Pillsbury's businesses to its mix, the company now owns more than 30 brands that each have U.S. retail sales in excess of $100 million. And, each brand requires several packing lines that must run at their peak in order to properly accommodate product demand.
Today, under the watchful eye of the MotionMeter hand-held digital imager, Big G's machine operators can analyze and capture images of machine functions at high speeds, which allows them to identify problems the naked eye can't see. Flom says he can determine packaging equipment efficiencies more quickly and easily than ever.
Records 1,000 frames/sec
Designed to help the user play detective, the MotionMeter system can solve a wide range of packaging equipment dilemmas for all sorts of food products. In General Mills' case, the applications extend from snack foods and cereals to yogurt, cake mixes and everything in between. The digital MotionMeter offers 8-bit monochrome imaging capabilities and a CCD (charge-coupled device) sensor array capable of outputting images with a standard resolution of 292 x 220 pixels. An advanced lateral-overflow-drain antiblooming feature prevents excessive light from getting into any given pixel. Too much light can make an image appear too light, overexposed-looking or ghost-like, Redlake tells PD.
One of a family of slow-motion digital camera systems, the MotionMeter plays recorded frames on its built-in liquid crystal display (LCD) screen, forward or backward, in slow motion and stop motion. The system records images at rates from 50 to 1,000 frames/sec, at up to 4 sec of recording time, for a total of 4,096 frames. According to Redlake MASD, the images can be downloaded to a PC, but the system's main purpose is more for on-the-spot usage, such as Flom's. The system has a sensitivity rating of 5 lux (lux is a unit of illuminance as established by the International System of Units, equivalent to 0.00146 kg/sec3) at 250 frames/sec.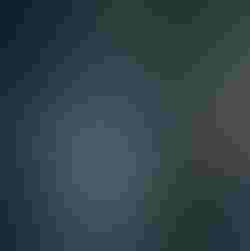 Dry-foods f/f/s baggers, like the one in place at General Mills' R&D facility in Minneapolis, can be monitored in slow or stop motion by the digital imaging system.
Flom points out that it didn't take too many hours of packaging line downtime to pay for the MotionMeter. "Its portability helped pay it off faster?everything is built in. Unlike earlier cameras that weren't as portable and cost a lot more, the MotionMeter is about the size of a regular, conventional camera. We also can use it to videotape images as a training tool, educating new personnel on how a machine like a form/fill/seal system, or a sealer, works. When it comes to setting up machinery and timing devices, we put the MotionMeter to work to eliminate all of the guesswork. It tells us exactly what's going on."
Compatible with high-speed machinery
With such a large mix of products that continues to grow, General Mills has a lot of packaging challenges on its spoon. "Like just about everyone in the food business, we've moved into electronic servo- and stepper-motor-driven lines," Flom says. "Not that long ago, the industry typically ran horizontal wrappers at speeds of 100 wraps a minute. Now they run 1,000 to 1,300 a minute. On bag-in-box cereal lines, we used to be at the ragged edge of running 100 to 120 boxes a minute. Now, speeds of 200 a minute with cereal packs and up to 300 a minute with cake mix boxes are achievable. If something goes wrong, sometimes there's no way to see the problem with the naked eye. On a BIB line, for example, there might be a bag-feeding issue in depositing a bag each time into a box. We can use this camera system to find out why some bags feed into the box correctly and why some don't."
General Mills equips its myriad of BIB cereal lines with packaging equipment from various sources. Flom uses the MotionMeter for capital projects, machine development programs, and "other operating issues." For example, he says, he might take the imaging system to a site where a packaging line or lines are being set up or he may use it to determine if there is a problem on a high-speed machine. "It can be difficult to determine if there's an equipment problem without use of such an imaging system," Flom says. "The MotionMeter makes it simple to spot something out-of-sync. Whenever we start up new equipment, or are evaluating equipment we might want to purchase, we use this camera to ensure things will run smoothly."
He typically aims the camera unit at a particular machine, such as a bagging machine, and views an event in the viewfinder. He then pushes the recording button to begin recording. The camera system can take exposures from one, two, three, four, five, 10 or 20 times the recording rate. With a point, click and shoot style of operation, it records frames at rates of 50, 60, 125, 250, 500 or 1,000/sec, pinpointing potential mechanical or functional deviations. A high-speed event may be recorded in a choice of Manual or Trigger modes. Manual mode begins when a large control button on the back of the MotionMeter is pushed. The system will continue to record and store images in memory until the stop button is pushed. Trigger mode is also button-activated and continues to record and store images in memory until an external signal is received. The adjustable trigger (0 to 100 percent) determines how many frames are stored before and after the trigger signal is received.
Powered by a battery pack or AC/DC input plug, the compact, easy-to-carry MotionMeter system can record up to 1,000 frames/sec, which makes it suitable for use on General Mills' high-speed packaging lines. A portable lighting bar attaches to the base of the camera unit, right, to shed light in dark or hard-to-reach areas of a machine or a line to be viewed and analyzed.
The MotionMeter can play back images in a single step or can loop automatically in forward and reverse modes, so that General Mills packaging personnel can review an event over and over again to examine a single frame and target particular details. The ability to see, measure and understand events in slow or stop motion permits increased cost recovery, greater quality assurance and higher throughput, depending on the situation.
"I've never found a situation where we couldn't get the images we were after with the MotionMeter. A videotape that has been slowed down can get blurry. The MotionMeter provides clear, detailed, individual digital images that allow us to see exactly what's going on."
Grab and go
To say that Flom travels frequently with the portable MotionMeter to General Mills plants across the country is an understatement. Not only does he use the system on visits to all cereal production lines, but he also lends it to other General Mills' businesses, including Betty Crocker foods, the Yoplait yogurt division, snack plants and others.
While the applications may differ, the equipment can often spot simliar machine malfunctions. For example, on the General Mills' BIB cereal lines, carton blanks can travel through side-seam gluers at a 20-percent quicker rate than they move through the cartoners, Flom explains. "Glue guns on the gluers may fire many times a minute, applying a stitch pattern. Maybe the adhesive cutoff isn't clean. There's no way you can see what's happening in this area without a slow-motion camera. It's the same situation when a dropper [feeder] shooting toy premiums into a cereal box goes out-of-sync. Or, when candy bars come through an alignment/rejection mechanism on a horizontal wrapping line. The camera can stop the motion so we can clearly see what's going on."
General Mills investigated the purchase of the MotionMeter last year. Previously, it used large, complex and weighty imaging systems that required CRT monitors and a pallet load of auxiliary equipment. While the analysis process was similar, the use of the system was not. Flom had to schedule plant time weeks ahead, because the cameras had to be trucked to a specific plant location, and then had to be set up, which was not only a labor-intensive and costly process, but it also delayed response time and reduced efficiencies.
Training was obligatory to operate the older cameras, Flom says. "But it's easy to step through the MotionMeter's functions and get a good feel of how it works. And, you can just grab it and go."
Powered by a battery pack or a 110- to 240-v AC/DC input plug, the camera weighs just under 2 lb and measures 8.13 x 5.13 x 2.7 in. "We can maneuver it around difficult-to-reach places," Flom says. "It can zoom right in on problem points. I can pack it or carry it onto an airplane. When I visit a plant, I just strap on a battery pack and walk anywhere, without having to drag extension cords behind."
A portable lighting bar attaches to the base of the camera to light an area on the plant floor. Similar to a flash on a conventional camera, the light bar allows the MotionMeter to operate in dark locations. With all of these features, Flom can assess a problem in a few mintues, which before, could have taken much longer.
Flom says that unlike former motion-analysis systems the company used, the MotionMeter fits his company's budget as easily as it does his hand. "I've recommended it to other businesses of ours. I will continue to use it not only for capital projects, but also for troubleshooting and support of operations."
Used in General Mills' plants nationwide, the MotionMeter has helped increase packaging line efficiencies and, depending on the line, greatly reduced or eliminated downtime. Flom says in some cases, the system has helped decrease the time and labor previously required to prepare and ship an imaging system from plant to plant.
Specific efficicency figures aren't available because the device is used in so many ways. "But if we can increase machine speed over a year, we see a lot of extra capacity. Downtime obviously costs a lot of money. The quicker we resolve an issue, the quicker the line goes back up."
More information is available:
Motion analysis system: Redlake MASD, Inc., 800/462-4307. Circle No. 201.
Sign up for the Packaging Digest News & Insights newsletter.
You May Also Like
---