New Amish cheese packaging connects consumers to trip giveaway
New Amish cheese packaging connects consumers to trip giveaway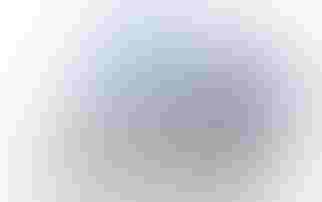 Salemville Amish cheese
DCI Cheese Co. has introduced three new items to its award-winning line of blue-veined cheeses: Salemville Smokehaus Blue wedges (4 oz), Salemville Reserve wedges (4 oz) and Salemville Reserve crumble cups (4 oz). Additionally, all of the brand's 4-oz exact weight wedges have received appealing new packaging.

These additions and updates are being launched in tandem with Salemville's newest enter-to-win contest: "Enjoy Life's Simple Pleasures." Promotional materials and coupons can be found in select retailers nationwide throughout the June 1 to July 31 contest. Additionally, consumers with smart phones can connect directly to the contest website (www.salemville.com) via the display's QR code to access the online entry form or to view wine pairings, serving suggestions and recipes. One lucky grand prize winner will receive a weekend getaway to a bed and breakfast in Pennsylvania's Amish country valued at $2,000.

Salemville cheeses are farmer-certified rBGH free, rich in calcium and contain no preservatives or chemical additives. They feature enticingly creamy textures and beautiful, consistent veining. Salemville Smokehaus Blue is a hand-crafted Applewood smoked blue cheese with a slightly sweet, lightly smoky flavor that pairs nicely with apples, walnuts and sweet wines. Salemville Reserve is a premium blue-veined cheese that undergoes extended aging to achieve a delightfully earthy and savory flavor that shines on burgers and salads.

Details about Salemville's "Enjoy Life's Simple Pleasures" promotion are available on www.salemville.com throughout the promotion.
Source: DCI Cheese Co.
.
Sign up for the Packaging Digest News & Insights newsletter.
You May Also Like
---