New aseptic cartoning lines streamline things for Yoo-hoo
New aseptic cartoning lines streamline things for Yoo-hoo
Drink boxes travel through a timing conveyor, top. Above, packs leave the aseptic room and enter the multipacking room where straws are applied, the drinks are multipacked in 10-packs, left, or bypass the multipacker and head to a tray packer where the individual drink boxes are packed into 32-count suitcases.
In the vastly competitive beverage category, often a marketing-motivated packaging change can produce dramatic results in the way packaging lines operate. That was the case when Mott's, Inc., Stanford, CT, decided to bring aseptic packaging in-house for one of the country's oldest and most famed brands, Yoo-hoo chocolate drink. Available in several packages, such as aluminum cans and glass bottles, Yoo-hoo now comes in a slim, shelf-stable Tetra Brik drink pack that holds 6.5 oz or 192 mL (Mott's adds a bit of headspace to the 200-mL pack, which reduces contents to 192 mL, so that it can be shaken well to evenly mix the product), a size preferred by two- to six-year-olds–the majority of consumers in the drink-box market segment.
Mott's main packaging goals were not only to give the primary package a slimmer design that would be accepted and easily handled by kids, and to enhance Yoo-hoo's store shelf presence with attractive, billboard graphics, but also to produce and package it in an efficient, sterile and streamlined manner.
Explains Yoo-hoo brand manager Kristen Marshall, the new slimmer drink box allows Mott's to increase the number of individual packs it merchandises in each of the brand's two multipack stockkeeping units. "What had been a nine-pack has become a ten-pack, giving Yoo-hoo greater shelf presence on the grocer's shelf, and the twenty-seven-count 'suitcase' corrugated container sold in clubstores is now a thirty-two-count suitcase," Marshall says.
Mott's considers Yoo-hoo the number-one-selling, shelf-stable aseptic chocolate drink in the U.S. Earlier, Mott's had the Yoo-hoo aseptic drink box copacked elsewhere, but for competitive advantage reasons, decided to bring the packaging operation in-house. But the low-acid product needed its own segregated filling and packaging area within the existing high-acid manufacturing facilities at Mott's plant in Aspers, PA. For John Eaton, the senior process control engineer responsible for creating the line, the first question was where to install the lines.
Already producing bottles and cans of Yoo-hoo at other locations, the company decided that its juice-packaging facility in Aspers, PA, North of Gettysburg, was best equipped with the technical expertise for aseptic drink-box carton production. In October, 2002, after Mott's acquired the ability to produce and package the drink boxes in-house, the company began producing the new Yoo-hoo aseptic drink boxes commercially in Aspers, in a corner of a newly constructed, 400,000-sq-ft distribution center next door to the 625,000-sq-ft main plant. The operation includes four TBA-19 aseptic form/fill/seal packaging systems, an accumulating conveyor and four TSA-21 straw applicators, all from Tetra Pak, and an entire downstream packing operation made up of equipment provided and integrated by Schneider Packaging Equipment.
Drink-box production
Says senior operations manager Brian May, "This was our first experience in low-acid manufacturing, so we took special care to differentiate this production area from all other production within the site in Aspers, because of the different regulations for low-acid foods."
The four packaging lines run three eight-hour shifts a day, five days a week. Each of the aseptic systems typically operates at speeds of 125 drink packs/min, and the four lines output an average of 400,000 of the slim drink boxes/day. The lines unitize the individual packs in either the 10-pack or the 32-count clubstore suitcase, courtesy of a set of four MP-20 multipackers and TP-35 tray-packaging systems from Schneider that feed onto a common discharge conveyor to a robotic palletizing area.
The Tetra Pak aseptic drink-box carton stock is supplied in large rolls that are mounted on the back of each machine. During production, the carton material unwinds from the roll and travels up through the machine as a longitudinal seam is made. The stock then moves through a hydrogen peroxide solution bath and travels through a squeegee that removes liquid peroxide, followed by a hot air jet that blows off and evaporates the remaining peroxide. The flat, sterile material then passes over a roller and begins its descent through the f/f/s section of the machine where it is formed into a tube shape, filled, sealed and properly shaped. "The fillers are very robust and rugged, and highly appropriate for the application," May says. "They have to run constantly, so they had to be reliable."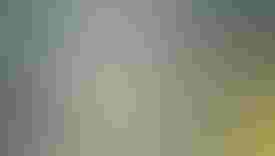 Robotic palletizers layer either tray-packs or suitcases in specified pack patterns and accept them according to the packaging line on which they were packed. Above, Multipacks of Yoo-hoo are shrink-wrapped in clear film for a secure, tight, attractive look.
After filling and sealing, the finished drink boxes convey in single file past a Videojet ink-jet coder that applies a use-by date and lot code to the top of the drink boxes. Then the Yoo-hoo packs exit the room and travel through the wall and onto a Tetra Pak EZ-Ride timing accumulating conveyor from Tetra Pak that allows about three minutes of drink-box accumulation, May says. "If there are minimal downstream stoppages, we can continue to run the filler to accommodate that accumulation." The containers single-file to the Tetra Pak TSA-21 straw applicator that hot-melt-glues a film-wrapped plastic straw onto the back of each drink box with the aid of a Nordson 3100V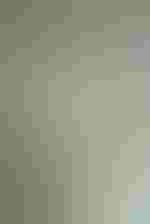 Multipacks of Yoo-hoo are shrink-wrapped in clear film for a secure, tight, attractive look.
glue applicator. There are four conveyor lines leading from the four fillers to four straw applicators. With straws in place, the drink boxes single-file downline and are side-transferred onto a stainless-steel feeding conveyor with an infeed spur leading to the MP-20 multipacker.
The MP-20, a system jointly developed by Schneider and Packaging Machines Intl. (PMI), unitizies the 10-packs using a Schneider product accumulator/handler with a PMI SIF-15SS shrink wrapper and shrink tunnel and a Schneider discharge conveyor (all of which was integrated by Schneider).
Bundles of four tray-packs, for a total of 40 drink boxes, are then loaded in corrugated shipping trays by the TP-35 wraparound tray packer. The infeed conveyor on each multipacker also features a bypass station for drink boxes that will be packed in the 32-count clubstore suitcase. This allows the clubstore drink boxes to pass the multipacker and convey directly to the tray packer. Using an Allen-Bradley Control Logix programmable logic control (PLC) and touchscreen on both the drink-box multipacker and tray packer, line operators can choose a specific package configuration before the start of a production run.
10-pack production
The 10-packs are collated in a 2 x 5 configuration and are shrink-bundled after the individual drink boxes leave the straw applicators. The PMI bundler is activated, and the drink boxes enter the infeed of the Schneider MP-20 multipacker where they're divided into two balanced lanes, five drink boxes per lane. A pick-and-place mechanism then mechanically pulls a printed .012 fiberboard J-card from Rock-Tenn from a 24-in.-wide magazine and places it in front of the collated drink-box group. Printed with the Yoo-hoo graphics and color scheme, this card then is wrapped around the packs, covering all of the packs on one side and partially covering the other side–all but two boxes–to achieve visibility of the actual drink boxes so that customers can see what's inside the bundle.
The collated 10-pack then enters the film plow station of the PMI bundler for shrink wrapping with a 1.25-mil polyethylene film from FlexSol Packaging. With a synchronized film feed and independently driven film rolls, and a dual-element heat-seal bar, the system wraps the film around and over the pack, cuts it and heat-seals the bottom of the 10-pack, which next travels through an adjoining PMI shrink tunnel and onto a discharge conveyor from Schneider.
Built of stainless steel, the multipacker/bundler combination features servo drives for smooth, continuous operation and collation and positive container handling. From the shrink tunnel discharge, the newly formed multipack heads downline, into the infeed of the TP-35 wraparound tray packer that divides the 10-packs into four lanes and loads them onto a partially formed corrugated shipping tray made by International Paper of 200#-test, B-flute corrugated.
Coded with a production-line designation code within the tray-packing machine by a Diagraph stamping unit, each tray blank is wrapped around the four 10-packs, and the 10-packs index through flap-folding and sealing stations to be sealed with hot-melt glue by a Nordson Series 3400V applicator. The filled trays then discharge onto a common conveyor and leave the room to be coded by a Marsh ink-jet coder from Videojet before they enter the palletizing area. The tray-packs then pass the first of two DVT vision systems that recognize the line designation code stamped onto the tray. The code indicates if the package is a suitcase or tray-pack. The tray-pack is diverted to a conveyor spur leg leading to another PMI shrink-wrapping system with shrink tunnel, a PMI SIF-25SS unit (suitcase packs would bypass this and convey directly to the palletizing area).
Once shrink-wrapped, the finished, 40-count tray-pack merges onto a common conveyor and rejoins the main packaging line just prior to encountering a second DVT vision system that directs the tray-pack to the proper palletizer.
Suitcase production
The 32-count suitcase is produced somewhat differently than the 10-packs at the point after the drink boxes emerge from the straw applicator. To run suitcases, the tray packer uses all eight lanes to collate the boxes in a 438 configuration, while Mott's removes four of the lanes when it's about to run the 10-pack. According to May, changeovers to convert the lines from tray-packs to suitcases take about 60 minutes, with changeparts, though the lines aren't changed over all that often. "All lines are capable of running either package format," he says. "There are changeparts primarily for the conveyor leading to the tray packer and the tray packer infeed that require the main changes."
Drink boxes destined for suitcases bypass the MP-20 multipacker and convey directly to the servo-operated MP-35 tray packer, which, in this setup, is packing the drink boxes in five-panel wraparound suitcase carriers, of 200#-test, B-flute corrugated, from International Paper. The suitcase blank is picked from the magazine and placed into position for loading. As the drink boxes enter, they're divided into eight lanes and grouped four drink packs per lane, onto the partially erected suitcase, which is further formed around the drink boxes as they index through to the flap-folding and sealing stations.
After the filled suitcase is sealed with hot-melt adhesive, it goes through a compression station. The completed case then discharges from the machine out of the room and onto an integrated Schneider takeaway conveyor that merges packages from all four production lines, including tray-packs. An ink-jet code is applied by the Marsh system, and the suitcase heads past the second DVT vision system at the palletizing spur, which scans its line-designation code preprinted on the suitcase to determine which filler the suitcase came from. The suitcase isn't shrink-wrapped but is directed immediately to one of the two robotic palletizing cells. There, it is lined up in a row with other packages before the row is picked up by the robotic gripper and is placed onto the appropriate pallet.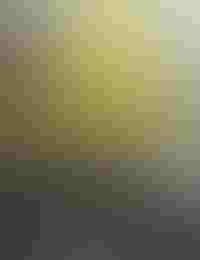 Suitcases holding 32 drink boxes emerge from the tray packer, leave the room and are diverted to the appropriate palletizing robot.
The two robotic palletizing systems provided by Schneider can handle the output of the three lines simultaneously. May says two additional palletizing cells are also used as "incubation areas," where trays and suitcase samples can be pulled randomly out of production for quality control purposes.
The palletizers are equipped with Motoman Model SP100 160X articulating arm robotic units, Allen-Bradley Control Logix PLC controls with an operator interface, two automatic pallet dispensers each with a 12-pallet capacity for 40 x 48-in. pallets and four infeed accumulating conveyors downstream of the vision system. The pallet dispensers position pallets for pickup by the robot, which, in turn, places a pallet onto a full-pallet conveyor. The tray-packs or suitcases, meanwhile, are cross-pushed off of the main trunk conveyor onto an accumulation conveyor. The accumulation conveyor fills with packages, as the robotic arm moving in an arc then picks up the cases or trays using either a vacuum-gripper device for the heavier suitcases or a suction-cup device for the lighter tray-packs. Depending on the pallet pattern for which the palletizer is programmed, the arm places the packs in a row of four or five packages on the pallet, layering the packages up to 14 trays or 15 suitcases per layer on a pallet, eight layers high. The completed load exits the cell through a light curtain. May says the entire downstream packing operation is modular, so it can be expanded in the future, if required.
Short time to shake out
Says Eaton, "We learned about Schneider's custom [design] capabilities and went to their facilities. We were impressed with the quality measures and rugged design of their equipment and the fact that they're detail-oriented and could flush out any bugs upfront."
Mott's had a short six-week ramp up on the aseptic lines, so there wasn't a lot of shakeout time. But Schneider hit its schedule dates, May says, and assisted in the ramp up, which was stepped up even more.
Says Eaton, "We actually ramped up in six weeks, which is amazing, considering we faced a few challenges learning about the physical properties of the low-acid drink box."
More information is available:
Multipacker, tray packers, robotic palletizers, full-case packers, conveyors, equipment integration: Schneider Packaging Equipment Co., Inc., 315/676-3035. www.schneiderequip.com. Circle No. 206.
Aseptic systems, cartons, straw applicators, upstream accumulation conveyors: Tetra Pak, Inc., 847/955-6000. www.tetrapak.com. Circle No. 207.
Shrink bundlers, tunnels: Packaging Machines Intl., 847/640-8451.www.pmi-intl.com. Circle No. 208.
Robotic systems: Motoman Corp., 937/847-6200. www.motoman.com. Circle No. 209.
Hot-melt applicators: Nordson Corp., 800/683-2314. www.nordson.com. Circle No. 210.
Case/tray coders: Diagraph, an ITW co., 636/300-2000. www.diagraph.com. Circle No. 211.
Controls: Allen-Bradley/Rockwell Automation, 440/646-3276. www.ab.com. Circle No. 212.
Ink-jet coders: Videojet Technologies, Inc., 630/ 860-7300. www.videojet.com. Circle No. 213.
Vision System: DVT Corp., 770/814-7920. www.dvtsensors.com. Circle No. 214.
Shrink film: FlexSol Packaging Corp.,954-941-6333. www.flexsolpackaging.com. Circle No. 215.
J-cards: Rock-Tenn Co., 770/448-2193. www.rocktenn.com. Circle No. 216.
Corrugated trays, suitcases: International Paper, 203/541-8000. www.internationalpaper.com. Circle No. 217.
Yoo-hoo packaging has a historical past
Today, Yoo-hoo is packaged in aluminum cans, bottles and aseptic drink boxes, but the product and its packaging have changed numerous times, as Yoo-hoo has been around for decades. Ever since the 1920s, Yoo-hoo has been making a permanent mark in the history of soft drinks, according to the Yoo-hoo historical website.The chocolately drink's saga began in the early part of the last century, when the Olivieri family of New Jersey ran a small business producing Tru-Fruit flavors by squeezing fresh fruit. Natale Olivieri believed that a chocolate flavor, which could be marketed without fear of spoilage, would be a very successful addition to his Tru-Fruit business.
The site notes that in keeping with his policy of natural ingredients, Olivieri didn't want to introduce a chocolate drink unless he could eliminate spoilage problems without the addition of any chemicals or preservatives. One day, when his wife was preparing to preserve homemade tomato sauce, an idea struck him that heat might be a method of preserving chocolate as well. So he prepared bottles of chocolate drink and had his wife put them through the same process she used on her tomato sauce. After a period of time, three out of the six bottles spoiled. But after further experimentation, Olivieri realized that while time and temperature were the two main factors in this new process, agitation was also necessary in order to achieve uniform heating of his product. This led him to the purchase of a rotating pressure retort, with which he processed his first commercial batch of chocolate.

Since Olivieri was already using the Yoo-hoo name for the fruit drinks, he applied it to the new chocolate drink. As far as anyone knows, according to the Yoo-hoo historical website, the term Yoo-hoo may have been derived from some of the popular expressions of the day, which led to the naming of some other beverage products, such as Whooppee, Vigor and Moxie. The drink soon became so successful, that a major bottler/distributor began distributing Yoo-hoo as sales increased and distribution became more widespread.

Continued success came through the efforts of Yogi Berra and his New York Yankee teammates who, at the time, supported a most successful Yoo-hoo advertising campaign. Bottles evolved from chunky round glass shapes adopted in the early '50s to taller, slimmer cylinders in the late '50s and '60s. Yoo-hoo Beverage Co. was soon acquired by B.B.C. Industries, which continued to change bottle designs until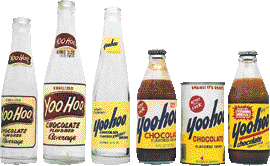 the product eventually sparked the interest of Iroquois Brands, Ltd., a corporation with interests in brewing and specialty food processing, among other industries. In 1976, Iroquois purchased Yoo-hoo Chocolate Beverage Corp. and held it until 1981, when a group of private investors acquired it. In 2002, Yoo-hoo was acquired by its current owners, Cadbury Schweppes, which owns Mott's.

The new management expanded distribution while it introduced new products, innovative packages, such as the new 200-mL drink box, and flavors. While it still comes in a handy glass bottle with a twist-off cap, Yoo-hoo is available in a number of stockkeeping units and flavors. The drink product remains close to its New York-area roots, with corporate headquarters and a plant in Carlstadt, NJ.
Sign up for the Packaging Digest News & Insights newsletter.
You May Also Like
---