New packaging for bank checks is organized, secure, efficient
New packaging for bank checks is organized, secure, efficient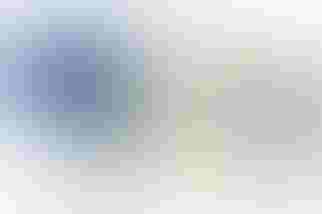 Harland Clarke check pkg
Harland Clarke Corp., a leading provider of marketing services, payment and security solutions to financial institutions, has introduced CheckFolio, the company's new check packaging system that will replace its traditional checkbox.
Concurrently, Harland Clarke also launched CheckFolio.com, a website presenting full details about this new standard in check packaging.

CheckFolio's design aligns multiple checkbooks neatly in a slim, compact folio—enabling consumers to more conveniently receive, store and access personal checks. This innovation is the result of several years of extensive research and development. The consumer testing and client feedback was nationwide in scope and included focus groups, online video surveys, surveys on check use and storage, as well as security and identity protection research. Harland Clarke further validated the consumer research with financial institutions.
"As we talked to consumers, we learned that they wanted more than what the standard checkbox offered," says  Gwen Cuffie, vp of product solutions and marketing for Harland Clarke. "So we took an 'outside-the-box' approach and developed a new system that delivers a better account holder experience."
Through its research, Harland Clarke determined that 94 percent of respondents preferred CheckFolio to the traditional box and other check packaging systems currently in the marketplace.1
CheckFolio addresses three key needs consumers expressed about check packaging:
1) Organization: All CheckFolio components are packaged together neatly, ready to place in a drawer, filing cabinet or on a bookshelf for easy access and storage.
2) Security: CheckFolio is delivered in a slim, tamper-evident wrap, plus its unique design makes for discreet and flexible in-home storage options, allowing checks to be "hidden" in the home.
3) Environmental Efficiency: The compact and efficient design of CheckFolio uses less material, creates less waste and is recyclable.
CheckFolio also provides consumers with options on how they use their checks: they can choose to leave their checkbooks in place and write their checks "in folio." Or they can remove a checkbook (typically packaged in books of 25 personalized checks) as needed and place it in a regular individual checkbook cover. The actual CheckFolio is constructed of printed paperboard; its closed dimensions are 6.5-in. wide x 10-in. long x 0.5-in. deep. A coordinating leather cover is also available for account holders who would prefer a more durable storage option.
Financial institutions have acknowledged Harland Clarke's innovative approach to the traditional checkbox with overwhelmingly positive feedback for CheckFolio.
"We know that checks remain an important aspect of personal banking and that consumers are increasingly seeking ways to organize and simplify their checking activities," says Harland Clarke president and COO Dan Singleton. "CheckFolio enables financial institutions to meet these needs in an innovative way and consumers are giving our clients credit for being forward-thinking and caring about their account holders."
Harland Clarke has begun the transition of its check packaging to CheckFolio and will continue throughout 2012. To view CheckFolio and learn more information about it, visit www.checkfolio.com.
1 Harland Clarke CheckFolio research, 2011.
Source: Harland Clarke Corp.
.
Sign up for the Packaging Digest News & Insights newsletter.
You May Also Like
---