Ocean Spray freshens up drink mix packaging
Ocean Spray freshens up drink mix packaging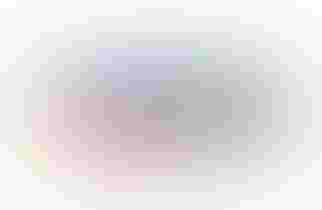 Ocean Spray powdered drink mixes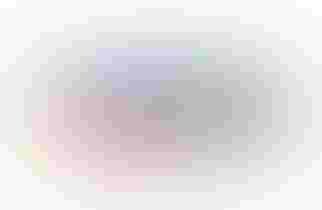 Ocean Spray powdered drink mixes
To build its brand presence in the $309 million "on the go" powdered soft drink (PSD) category, Ocean Spray has revamped its current line and extended it into a powdered flavored tea line. Ocean Spray tapped its partner, Moxie TM Inc., the New York-based brand design and development firm, to better reflect the beverages' refreshing taste and appeal to a broader consumer audience.
"Our goal with this project was to develop a refreshing package design system that maintains the Ocean Spray family look and feel," says Tammy Vaserstein, Creative Principal of Moxie TM. For brand consistency across the complete PSD line, the core components of the restyled package architecture include the signature blue and white Ocean Spray logo and distinct flavor and refreshment cues. "We incorporated the wave as a prominent part of the design to help communicate flavor and dynamically feature the fresh fruit photographs," she adds.
The new design for Ocean Spray's PSD portfolio line marks a shift from a focus on the process of preparing the beverage to one highlighting the products' taste, allowing Ocean Spray to carve out a niche in the market for a thirst-quenching low-calorie drink made with no artificial sweeteners, colors or flavors.
According to Randy Swann, Design Manager, North America, for Ocean Spray, "This revamp of the line delivers on every aspect of what Ocean Spray stands for. Working with the design team at Moxie TM has allowed us to invigorate the brand and position the line for a wider range of consumers." The revamped package of the existing PSD line features a cleaner and less cluttered design, appealing and colorful fresh fruit, a 5-calorie stamp, and a wave that mirrors the specific color of the beverage and illustrates the mouthwatering taste (in eight flavors - Cran-Grape, Lemonade, White Cran-Peach, Cran-Pomegranate, Cran-Lemonade, Blueberry Lemonade, Blueberry Pomegranate, Cranberry Cherry and Cran-Cherry Limeade).
Ocean Spray also extended its 'on the go' base with a powdered flavored tea line in Cranberry Pomegranate flavor, in order to go beyond its 'fruit' and 'ade' offerings.
"The new design of Ocean Spray's powdered 'on the go' packaging is about embracing the flavor of a delicious and natural drink with 'real fruit' goodness that stands out from the competition, and attracts not just routine dieters but consumers seeking a healthy alternative for themselves and their families," noted Vaserstein.
Source: Moxie TM Inc.
.
Sign up for the Packaging Digest News & Insights newsletter.
You May Also Like
---