On-pack codes trigger ConAgra's charitable donations
On-pack codes trigger ConAgra's charitable donations
With one in four American children struggling with hunger, ConAgra Foods, in partnership with Feeding America, is asking consumers to act now by taking part in a new initiative to fight child hunger. ConAgra Foods' Child Hunger Ends Here campaign is designed to draw attention to child hunger in the United States and provide consumers with simple ways to help end it.
According to the U.S. Department of Agriculture, 17.2 million children are at risk of hunger across the nation in communities that include rural towns; suburban neighborhoods and urban centers—making it clear that hunger is a reality for many Americans.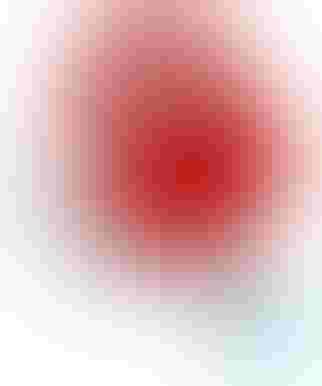 On-pack codes trigger ConAgra's charitable donations
Child Hunger Ends Here brings together some of ConAgra Foods' best known brands as part of the largest cause-marketing program in the company's history. Highlighted by a multi-brand packaging promotion, the airing of a broadcast special on NBC and online and social media extensions, the comprehensive campaign extends ConAgra Foods' long-standing commitment to ending child hunger in America.
"ConAgra Foods believes no child in the United States should face the risk of hunger," says Gary Rodkin, CEO of ConAgra Foods. "Our hope is that people from around the country will lend their support to the Child Hunger Ends Here campaign and help us in our quest to donate enough money so that Feeding America can purchase another 2.5 million meals this year. This is in addition to our donations that help provide more than 1 million meals per month each year."
Last year the Child Hunger Ends Here campaign generated 2.5 million meals and brought together thousands of people in support of Feeding America, as well as the more than 200 member food banks and 63,000 related agencies that rely on Feeding America's services. The campaign builds on a commitment by ConAgra Foods and the ConAgra Foods Foundation to end child hunger, which has resulted in donations of more than 250 million pounds of food to Feeding America since 1993.
ConAgra Foods and the ConAgra Foods Foundation have also donated $35 million to Feeding America, including a recent five-year, $10 million pledge from the ConAgra Foods Foundation, the largest donation ever made to Feeding America specifically to fight child hunger.
There are a number of ways to get involved and support the cause, including:
• Go Grocery Shopping—From March through May 2011, ConAgra Foods will embark on its largest branded initiative to fight child hunger in the United States. Consumers can purchase select ConAgra Foods brands and, when they enter their code online, the company will donate one meal to Feeding America—up to 2.5 million meals this during the time period. When consumers activate their purchase online at www.childhungerendshere.com and enter an eight-digit code, a monetary donation will be made enabling one meal to be secured by Feeding America on behalf of local food banks, up to a maximum of 2.5 million meals for codes entered. Valid in U.S. only. $1 donated = 7 meals secured by Feeding America on behalf of local food banks. Participating brands include: Banquet, Chef Boyardee, Healthy Choice, Fresh Mixers, Kid Cuisine, Marie Callender's and Peter Pan. Codes on specially marked packages can be redeemed through Aug. 31, 2011.
• Text to Donate—Consumers can make a financial contribution to Feeding America through a mobile giving campaign. Simply text "FEEDKIDS" to 50555 to make a $10 donation directly to Feeding America through June 30, 2011.
• Watch the Special—On March 19 in select markets (Chicago, Dallas, Hartford, Los Angeles, Miami, New York, Omaha, Philadelphia, San Diego, San Francisco and Washington, DC), "Child Hunger Ends Here: A Special Report," a 30-minute special hosted by Al Roker with Natalie Morales, will premiere on NBC highlighting the personal stories of families struggling with hunger and showcasing how Americans can work together to tackle this issue. Check local listings for viewing times. During the special, viewers can also participate in an online event that will shed additional light on the child hunger issue. By following #ChildHungerEndsHere on Twitter during the broadcast, participants can ask questions from an expert panel, as well as learn about ways to get involved. In addition, a series of PSAs will run in select markets highlighting key child hunger issues and the text to donate program.
• Spread the Word—Individuals can get more information on the child hunger issue by following ConAgra Foods on Facebook and Twitter. When you become a fan at facebook.com/ConAgraFoods , you can see how your donations are making a difference and share your own photos and stories. You can also follow the issue and get the latest information at twitter.com/ConAgraFoods.
"ConAgra Foods is a longtime, committed partner of Feeding America and we are incredibly grateful for the ongoing dedication to fighting domestic child hunger," says Vicki Escarra, president/CEO of Feeding America. "With one in four children across the nation struggling with hunger, we are in crisis right now. No American should go hungry, and we thank ConAgra Foods for joining us in that belief and for raising awareness and support for Feeding America."
Source: ConAgra Foods

.
Sign up for the Packaging Digest News & Insights newsletter.
You May Also Like
---