Packaging extends shelf life for Strauss Group's salads
Packaging extends shelf life for Strauss Group's salads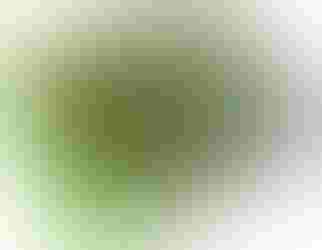 Strauss Group fresh-cut salads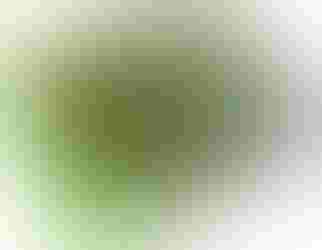 Strauss Group fresh-cut salads
As one of the world's largest food companies, Strauss Group Ltd., Israel, examined multiple advanced packaging solutions for extending the shelf-life of fresh-cut vegetables and salads. The company recently had a using Hefestus' innovative packaging system solution with SLB technology (shelf life booster) to overcome its fresh salad shelf-life challenges.

Upon embarking on the project, Strauss had four goals:
To extend its fresh-cut vegetable and salad product shelf life dramatically, enabling significant savings and improvements across the entire supply chain-from manufacturer to consumer

Lower processing and packaging costs, reduced impact on the environment and increased satisfaction from consumers, in addition to fewer returns and discards

Keeping a fresh 'look and feel' for its fresh-cut salads

Quick and efficient tray packing

"Strauss had a fresh-cut salad line that did not match the retailers' and consumers' high expectations for freshness and long shelf life," explains Oded Shtemer, Hefestus president & CEO. "Hefestus' SLB technology enables them to meet these expectations and maintain its leadership in the fresh-cut salad products market."


According to Hefestus, fresh vegetable consumption in Israel is one of the highest among western countries, at 180 kg per person per year. The fresh vegetable salads market in Israel is estimated at NIS436 million and the fresh-cut vegetables market at NIS76 million.


"Many manufacturers and marketers of fresh-cut vegetables face serious obstacles in marketing their products," notes Shtemer."We're able to provide a comprehensive packaging solution that significantly extends fresh-cut salad product shelf life and answers the consumer's needs for fresh and tasty, ready-to-eat salads."


Although fresh-cut salads are becoming a mainstream in the market, in most cases they have short shelf life, leading to quick degeneration and decomposition of the product and an undesirable look with negative palatability. SLB technology overcomes this challenge by providing extended shelf life and maintains the delicate texture and freshness of the vegetables. The advanced packaging system implemented at the Strauss plant includes a state-of-art machine for the salad preparation and sealing, including use of modified atmosphere technology. As a result, it dramatically decreases the time required to pack the fresh-cut salads as an outcome of moving from a manual packaging machine to an automatic packaging system, significantly improved the entire supply chain due to fewer returns or discards, lower costs and satisfied consumers.

 

.

 
Sign up for the Packaging Digest News & Insights newsletter.
You May Also Like
---