Packaging helps Brisk Iced Tea become a Billion Dollar brand
Packaging helps Brisk Iced Tea become a Billion Dollar brand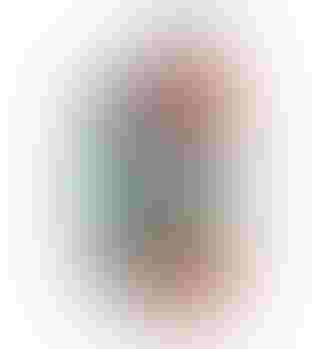 Brisk Iced Tea
Brisk Iced Tea has seized the timing of the surging ready-to-drink iced tea category to double its volume in just two years and reach more than $1 billion in annual retail sales in 2011. Now "That's Brisk, Baby!"

Brisk Iced Tea, which is part of the Pepsi Lipton Tea Partnership, joins fellow beverage brands Diet Mountain Dew and Starbucks, which also passed the $1 billion mark in 2011. This brings PepsiCo's portfolio of billion-dollar food and beverage brands to 22. 

"Creativity and authenticity are central to all that we do at Brisk," says Mary Barnard, vp, Pepsi Lipton Tea Partnership. "These core values have driven innovative marketing programs that have allowed us to share inventive content with our growing community." 

Brisk, known for its bold flavors and its "That's Brisk, Baby" tagline, began reinvigorating iced tea drinkers in 2010 with colorful emerging artist-designed cans, partnerships with Foursquare and Stickybits and the revitalization of its next-generation stop-motion animation via cheeky web films staring a few noteworthy characters. In 2011, Brisk went big with a stop-motion animated Super Bowl ad featuring a Detroit-based rap superstar, which was recently named one of the "The 20 Most-Shared Super Bowl Spots of All Time" by ADWEEK, and partnerships with Instagram, Tongal and Warner Bros. Pictures' Green Lantern. 

Building off the momentum of 2011, Brisk leveraged the force of the 3-D theatrical release of Star Wars: Episode I The Phantom Menace to kick off 2012 and debut a :30-second stop-motion animated TV spot that features a never-before-seen epic battle between the iconic Star Wars characters Darth Maul and Yoda. Brisk has also brought lightsaber battles to smart phones via the Brisksaber mobile game, an application that features a progression of content that allows fans to incrementally unlock new characters, lightsabers and more based on the nationwide redemption of codes found on specially marked packages of 1L Brisk Iced Tea.

"We will continue to invigorate our fans' creative mojo in 2012 and beyond in unexpected ways," says Barnard, noting that Brisk met another major milestone this month when its Facebook fan base grew to surpass one million. 

Brisk is available in 1-gal (new in 2012), 1- and 2-L and 20-oz packaging. Additionally, Brisk can be found in 24-oz cans and 12-oz 12-, 24- and 36-packs of cans.

For more information about Brisk Iced Tea, fans can visit www.Facebook.com/Brisk. Watch the Brisk Billion Dollar video on www.YouTube.com/Brisk.
Source: Brisk Iced Tea

.
Sign up for the Packaging Digest News & Insights newsletter.
You May Also Like
---