Packaging redesign juices up drink brand
Packaging redesign juices up drink brand
Redesigned J20 juice packaging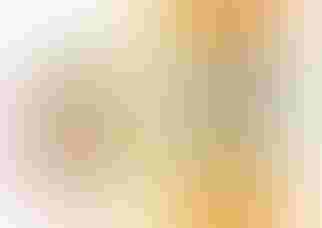 Redesigned J20 juice packaging
Integrated brand design agency Blue Marlin has created a refreshing new look for Britvic brand J20. The redesign celebrates the launch of reformulated recipes for the core variants: orange and passion fruit, apple and raspberry, and apple and mango.
The new graphic and structural packaging design gives J20 greater presence in store and more shelf stand-out in the brand's on-trade heartland. The new look is upmarket, contemporary, distinctive and ergonomic. The graphic design features a vibrant new colour palette which, combined with intricate splash and drip detailing, visually communicates J20's fruit taste and liquid refreshment.
"The aim of the redesign was to bring J20's fruit mixology back to life," says Simon Pendry, creative director at Blue Marlin London. "We replaced the previously flat label background with a gradient effect and shading, to create a new depth around the brand marque that increases its impact and embodies J20's multi-dimensional fruit combinations."
Topped off with white highlights and contemporary typography, the new graphic expression is altogether more uplifting and engaging. The new 275ml bottle, crafted by Blue Marlin's 3D team, possesses a seemingly taller, more sophisticated shape, which will appeal to an on-trade adult audience. The slimmer shape reflects J20's new more refreshing recipes, and an embossed wave on the front of the bottle denotes J20's flavour blends to complement the new graphic design.
Helen Gorman, brand controller at Britvic, comments: "The new structure and graphics work beautifully together to underscore J20's positioning as a premium, modern brand."
Blue Marlin has also worked with Britvic to create three new limited edition J20 variants: Glitter Berry, Papaya Punch and commemorative Jubilee pack Diamond Berry, which are in store now.
Source: Blue Marlin
.
Sign up for the Packaging Digest News & Insights newsletter.
You May Also Like
---