Plastics gaining share in packaging market
Plastics gaining share in packaging market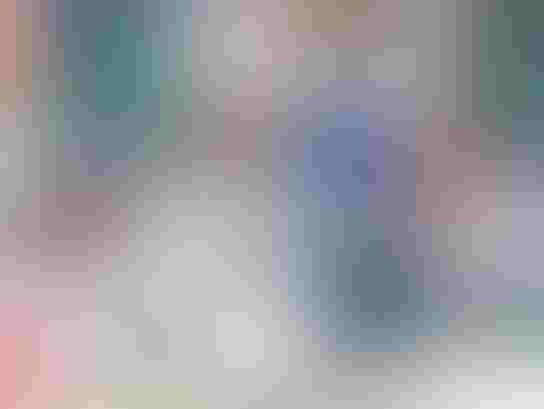 Advanced Poly_Bagsphoto
In selected packaging markets where paper and plastic compete, plastic will increase its overall volume share as it makes further inroads into paper applications. Plastic's share will expand more slowly than in the 2004-2009 period due to the maturity of a number of applications in terms of the share controlled by plastic.
Nonetheless, material enhancements providing extended shelf life and increased durability, along with reduced material requirements and the addition of convenience features such as resealability and microwaveability, will fuel continued opportunities for plastic packaging. These and other trends are presented in Paper versus Plastic in Packaging, a new study from The Freedonia Group, Inc., a Cleveland-based industry market research firm.
Advantages of light weight, moisture resistance, good barrier properties, clarity and puncture resistance will enable plastic to outpace paper packaging through 2014 in nearly all competitive markets. Improvements in resealability, microwaveability and other characteristics will also continue to drive plastic expansion. Demand for plastic in competitive packaging markets is projected to increase 2.3 percent annually through 2014, an acceleration from the 2004-2009 period as manufacturing output improves from a depressed base in 2009. Plastic has continued to expand its share in a number of markets despite the volatility of resin prices in recent years. More moderate resin pricing through 2014 should make plastic even more competitive.
Overall paper demand in competitive markets is expected to increase 1.0 percent annually through 2014, rebounding from the 2004-2009 pace due to an upswing in manufacturing activity and an improved outlook for consumer spending. Nonetheless, paper consumption in most markets will post limited gains or continue to decline through 2014.
However, paper demand will expand at an above-average pace in the soy and other nondairy beverage, protective packaging and foodservice markets. Opportunities for rigid packaging will also be driven by rebounds for shipping drums and protective packaging based on heightened manufacturing output and the continued proliferation of Internet shopping.

Paper versus Plastic in Packaging (published 11/2010, 380 pages) is available  from The Freedonia Group, Inc. For more information, visit www.freedoniagroup.com.
Sign up for the Packaging Digest News & Insights newsletter.
You May Also Like
---