Pouches lead to savory success
Pouches lead to savory success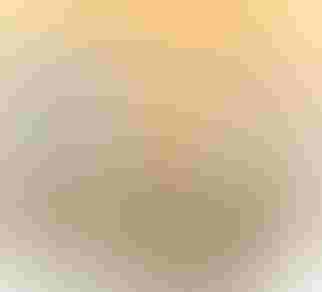 Frontera sauces in pouches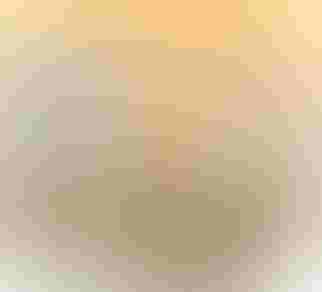 Frontera sauces in pouches
Effective packaging design can make or break a product. By switching the configuration of its famed Mexican edibles, Frontera Foods and its packaging partners improved the sales of a popular retail item, and made way for several successful new product launches.
Getting started
Frontera Foods has a proud history of putting authentic Mexican foods on plates all over the country. The flavors start with the culinary wizardry of world-renowned chef Rick Bayless, owner of Chicago's acclaimed Frontera Grill and Topolobampo restaurants. Host of TV's Mexico-One Plate at a Time and winner of Bravo's Top Chef Masters, Bayless is one of the country's foremost experts on Mexican cuisine.
In 1996, Bayless partnered with former Kraft Foods marketing manager Manuel Valdes to launch Frontera Foods Inc., a company with the goal of bringing mouthwatering Mexican cuisine to every kitchen in America, at a level of quality in line with the chef's worldwide reputation. Frontera Foods has enjoyed success with a diverse range of foodstuffs, including tortilla chips, hot sauces, salsas and other taste treats. Many of the products are in glass jars. However, by 2009, the company began considering migrating some of the glass-contained foods to pouches.
Because they already had been using rollstock film packaging from Innovative Packaging Solutions Inc. for their line of tortilla chips and were familiar with the company's capabilities, the team at Frontera Foods turned to IPS to delve further into the possibility of making a switch. In 2009, IPS sales director Carlos Cornejo escorted the team to Mayor Packaging, a flexible solutions manufacturer based in Hong Kong, to observe production of flexible pouches.
"On that trip with Carlos, I saw pouches being made and brought samples home with me," says Alberto Valdes, Frontera Foods' director of operations.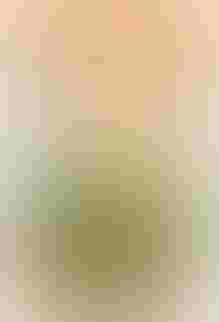 Frontera Guacamole Mix pouch
As it turns out, the timing for the group's visit to Mayor Packaging was excellent. According to Valdes, "Our national sales director, Greg Keller, told me he was having difficulty getting our Guacamole Mix in stores, because of it being in glass packaging."
The aim of the Guacamole Mix is enabling home chefs to easily attain guacamole fit for any high-end fiesta by combining the mix with fresh avocados-which means a prime location for the product nestled in the produce section. To help improve the mix's access to retail shelf space, reduce breakage and improve shipping weight, Frontera Foods began looking at the idea of taking the Guacamole Mix out of glass jars and putting them into pouches.
"I brought [Keller] samples of pouches and filled one, taped the top, and asked him if he thought the Guacamole Mix in a pouch would work. It was an overwhelming yes, and the rest is history."
Making the change
After the visit to Mayor Packaging and learning about the glass jars' access challenges, the staff of Frontera Foods quickly moved to migrate the Guacamole Mix from glass jars to three-ply laminated pouches, with a structure of reverse-printed polyester/adhesive/vapor-metallized polyester/adhesive/LLDPE.The 4.5-oz pouches are produced at Mayor Packaging's Hong Kong facility, then shipped stateside to Riba Foods Inc. www.ribafoods.com, a Houston-based contract packer. Founded in 1988, the firm was a logical choice of packaging partner; the two companies share the goal to provide authentic Mexican foods to the shopping public and have been working together since Frontera was first launched.
"We use artisanal processes to best mimic authentic Mexican cooking in mass-produced products," says Miguel Barrios, Riba Foods president and CEO. "Frontera Foods is an essential partner in pushing our firm in directions that are both unique and innovative. This has allowed for the development of products authentic to traditional Mexican food."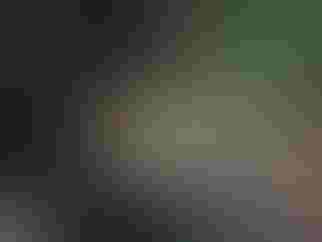 Frontera Foods pouch production
The Frontera Foods pouch line was designed and set up by Riba Foods plant engineer Kevin Barrios. The pouch filling and sealing equipment are configured in a linear setup. The pouches are stepped through the filling and sealing process, then they are dropped onto a conveyor to be hand-packed in custom ready-pack cartons.
According to Barrios, while the switch from glass jars to flexible pouches required a change in equipment, the new configuration is set up for maximum flexibility.
"Changeover is the only obstacle whenever you work with pouches and varying sizes," Barrios says.
Because the packaging line is proprietary to Riba Foods and Frontera Foods, the specific machines in the configuration could not be listed.
Growth ahead
The Guacamole Mix first landed on the shelves in February 2010. The flexible packaging's success in expanding Frontera Foods' retail reach inspired the comjpany to launch other products in pouches. The company has since introduced a number of Mexican skillet sauces, simmering sauces, enchilada products and several gourmet seasoning sauces under its Red Fork brand. Its kitchens currently are developing pouched meat marinades under the Frontera umbrella.
All of the cooking sauces come in secondary packaging that makes them easy to display atop meat cases in grocery stores.
.
Sign up for the Packaging Digest News & Insights newsletter.
You May Also Like
---