Produce packager becomes well schooled in market niche
Produce packager becomes well schooled in market niche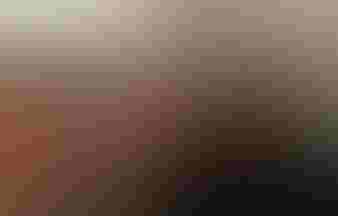 Fresno Produce Co., of Fresno, CA, is achieving blockbuster productivity improvements by being the first to use the FAS SPrint SidePouch™ bagger from Automated Packaging Systems, Inc. (www.autobag.com).
The bagger lets Fresno Produce package individual servings of fruits and vegetables for the Fresno Unified School District's school-lunch program. Due to the company's success with the system, it has won contracts from two other area school districts. And Fresno Produce is bidding on more school business.
Fresno Produce, with annual sales of $8 million, originally bagged fruits and vegetables by hand for the school lunches. The firm used zippered bags in an operation that required 20 workers. Fresno Produce realized that in order to maintain or grow the business, the company needed to automate the process. It initially purchased a rebuilt Autobag H-100D bagger and called on Automated Packaging Systems to help get the system up and running.
Automated Packaging Systems came in, evaluated the entire packaging process and reviewed Fresno Produce's operations and requirements. Automated Packaging Systems provided a comprehensive approach to bag packaging and worked closely with Fresno Produce to understand its key issues.
Automated Packaging Systems recognized that even with the H-100D, Fresno Produce would be challenged to keep up with the required volume. Only one operator could load the bagger, and the process was too slow for Fresno Produce's needs.
The FAS SPrint bagger, which was coming onto the market at the time, was suggested to help meet the requirement. "The system is helping my company a great deal," says Bon Phouthavong, general manager of Fresno Produce. "It saves a lot of time and money." Key features of the system are its safe, reliable operation. It's also easy to set up, clean and maintain. A one-touch, cleanout switch readies the unit for washdown in a single step. This feature helps meet the sanitary requirements of the operation. The system also increases productivity per operator by up to five times that of many hand-loading operations, says Fresno Produce. The unit was installed in May 2006 and quickly proved its value. After the initial rampup, Fresno Produce now typically packs 30,000 bags per day for next-day delivery. Operating at peak performance, the unit has been able to reach speeds as high as 60,000 bags for a one-day period, says Phouthavong.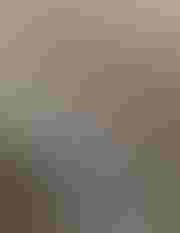 Recently commercialized, the new bagger, above, facilitates single-serve bagging of whole strawberries. It saves time and money, according to Fresno Produce, is easy to set up, clean and maintain, and now packs about 30,000 bags a day for next-day delivery.
With more than a year and half of success operating the FAS SPrint system, Fresno Produce owner/president David Miller credits the machine with helping the firm serve the school-lunch niche.
"The school districts are really interested in providing healthy alternatives to snack foods," says Miller. "The FAS Sprint bagger gives great flexibility to change quickly from fruits to vegetables without hurting production."
The system starts with a conveyor of pre-opened bags ready for immediate loading. At a weight of 600 lb, the standard machine measures 124336360 in. It has a load area of 60 in., which provides space for one or more operators or infeeds. An ergonomic design allows close proximity of product to the bag. At Fresno Produce, three operators are used to run the machine. Two operators load bags and one places the bags into boxes for delivery.
An ergonomic bag supply area reduces the system's footprint, helping Fresno Produce make optimum use of space within its 17,000-sq-ft facility. The bags are provided in boxes that hold up to 5,000 bags. The AutoThread feature helps simply bag changeover, notes Automated Packaging Systems.
Automated Packaging Systems provides system-matched bags in a variety of materials with many features. The unit handles bag thicknesses from 1.32 to 4 mil. SidePouch bags offer features, including reclosable zippers, resealable flaps, reinforced headers and tamper-evident perforations. The bags can be preprinted with high-resolution graphics, text, and bar codes.
Electronic sensing allows the machine to automatically index, trim and seal bags in intermittent or continuous modes. High-quality bag seals are provided by a combined heat and pressure belt assembly.
The FAS SPrint bagger uses bags from 2 5/8- to 20 in. wide and 3- to 18 3/4-in. long. Fresno Produce opts for clear plastic bags for the school lunch program.
Says Phouthavong, "The bag we typically use is five by six-point-five inches. This works out well. It's the perfect size for the Fresno United school-lunch program."
In addition to the school district, the firm's clients include restaurants and hospitals in an area that stretches from Bakersfield to Modesto, a distance of 190 miles.
While the school-lunch program uses portion packages, Fresno Produce supplies products in 5-lb bags to restaurant customers. These are filled by its traditional manual operation. Both options help to provide a high level of service for Fresno Produce's clients.
"Our customers like our service. We are number-one in service,"says Phouthavong. "When a customer needs one or two boxes of apples right away, we are there."
For the school-lunch program, Fresno Produce provides portion-packs of honeydew, cantaloupe, oranges, grapes, strawberries, watermelon, celery, cauliflower, carrots, broccoli, jicama and cucumbers. An operator-adjustable pass-through on the bagger accommodates various product sizes. A typical order of honeydew, for example, uses pieces that are 232 in. Pieces can also be 1.531.5 in. Four or six pieces are bagged, depending on the school district order.
Fresno Produce normally operates the unit six days a week. Phouthavong praises the machine and says it has made the firm more productive.
"Now, it's easy for us," he notes. "We put the fruit or vegetables on the table, the machine opens the bags, the food goes into the bag and it counts down by itself."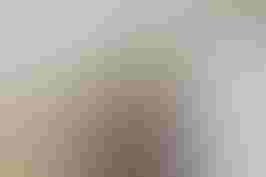 Single-serve portions of fruits and vegetables are bagged by the machine. The unit also has an ink-jet imprinter.
As for maintenance, Fresno Produce is very familiar with the machine. The company utilizes its own personnel to maintain the system. If problems develop that need additional assistance, Automated Packaging Systems is just a phone call away.
The unit features an optional ink-jet imprinter that applies information to the bag labels. Typical information that is ink-jet-printed onto the label includes the type of product, the number of pieces in the bag and a date code.
The FAS Sprint bagger is easy to maintain due to its modular component design. The entire load area tilts 90 deg to allow access to all areas that require direct washdown. A corrosion-resistant, stainless-steel construction and NEMA 4 electronics protection ensure safe and reliable production.
"It takes four to five minutes to get the machine started," says Phouthavong. "It's pretty fast. Shutdown is no problem."
Another helpful feature of the unit is the 10 in. auto touch control screen with intuitive software and simple menu navigation. This allows for access to real-time system status, job productivity statistics, and on-board diagnostics. The onboard memory stores data for as many as 50 jobs, allowing smooth recall, making changeover fast and simple.
"The touchscreen allows you to update to run the proper size bag at the proper speed and temperature," says Phouthavong.
Fresno Produce started from humble beginnings. Owner/president David Miller began the company in 1990 after working in sales for another Fresno produce supplier, Hobbs-Parsons Co.
When Hobbs-Parsons ceased doing business, Miller put on his entrepreneur's hat, contacted several of the company's customers and said he would like to continue to supply their produce. Fresno Unified School District took him up on his offer and became Fresno Produce's anchor customer. As the business expanded, Miller needed a larger space. So, in 1996, Miller bought a building that had housed an egg-processing operation. Since then, the brick building on B Street has been home to Fresno Produce.
In addition to providing fresh fruits and vegetables to its customers, Fresno Produce also supplies restaurants with items such as cups, napkins, plastic utensils and cleaning supplies. The company also supplies some canned fruit and vegetables.
Fresno Produce has achieved solid market growth with its line of packaged fruits and vegetables. The firm expects sales to grow significantly due to the improved productivity of the FAS SPrint bagger. In 2006 Fresno Produce packaged more than two million bags of fruits and vegetables. Although no one at the firm is making projections, Fresno Produce will likely exceed this level in 2007 and beyond.
More information is available:
Automated Packaging Systems, Inc., 800/527-0733. www.autobag.com .
Sign up for the Packaging Digest News & Insights newsletter.
You May Also Like
---