Produce snacks pop in stand-up pouch
Produce snacks pop in stand-up pouch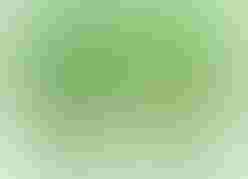 Produce snacks pop in stand-up pouch
Just Tomatoes Etc!—family-owned and operated since 1985 by fourth and fifth generation farmers, and a pioneer of 100 percent natural dried fruits and vegetables—has created new packaging and a fresh new look. Previously available in small plastic tubs, the new air-tight, zip-lock, resealable pouches provide a longer shelf life and a better option for on-the-go. The new packaging is currently making its way onto retail shelves.

"Just Tomatoes Etc! is thrilled to introduce its new packaging. We feel the fresh look represents our commitment to healthy eating, but now in an updated, more appetizing way. It also greatly improves shelf life, which is better for our retailers and our customers. Our all-natural fruits and veggies have long been popular snacks, but with the new packaging, it'll be even easier and more convenient to eat them on-the-go.'" says Becky Nannie, general manager of Just Tomatoes Etc.
A fresh-from-the-fields, natural look has been given to the packaging, which retains the original playful and whimsical illustrated fruits and veggies that have become icons for the brand. The founding family still runs the company, and maintains the commitment to fresh and healthy snacks that come "From The Heart of Nature." Keeping the original brand icons also makes it easy for customers to identify the new packaging on the shelves.
Source: Just Tomatoes Etc! 
.
Sign up for the Packaging Digest News & Insights newsletter.
You May Also Like
---