Pyure sweetens the draw for its stevia products
Pyure sweetens the draw for its stevia products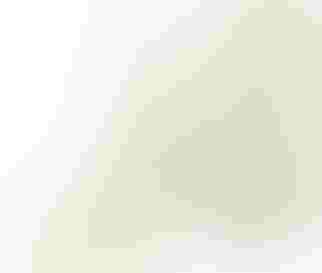 Pyure Non-GMO label
As consumers continue to seek healthier food and beverage options, one area that has been brought into the spotlight is genetic modification of ingredients. It is estimated that over 80 percent of the food consumed in the United States contains genetically modified organisms (GMOs), which are organisms whose natural genetic material has been altered through engineering techniques. Recent studies suggest that the consumption of GMOs can cause serious health issues. The topic is of such concern that the State of California will be voting on whether or not to require GMO labeling for food products in the November elections.
Thankfully, there is a new generation of food suppliers showing dedication to ingredient transparency for consumers. Naples-based Pyure Brands, a leading supplier of natural and organic stevia sweeteners and stevia-based products, is one such company.
Pyure Brands recently attained Non-GMO Verified status for its organic tabletop stevia sweetener and commercial grade stevia extracts. The Verified status is awarded by the Non-GMO Project, a not-for-profit consumer watchdog group, and it indicates that the company adheres to consensus-based best practices for GMO avoidance. Pyure Brands will proudly display the Non-GMO Verified badge on all of its stevia sweetener products so that consumers can easily identify them as safe for their families.
The verification efforts are not lost on consumers. According to data recently published by market research firm SPINS, sales of products with the Non-GMO Verified seal increased 21 percent in natural supermarkets during a 12 week period this summer. Never before has a consumer base been more educated about or concerned with the ingredients that they provide for their families.
Since 2008, Pyure Brands has been at the forefront of the ingredient integrity movement. The company was the very first to introduce an organic stevia tabletop sweetener to store shelves.
"From the very beginning, Pyure Brands has shown a commitment to supplying ingredients with integrity," says Benjamin Fleischer, CEO and founder. "Attaining Non-GMO Verified status is yet another way that we are proving to consumers that we are dedicated to providing them with safe, healthy, great-tasting products."
Pyure Brands products are found in over 12,000 retail locations, such as Whole Foods, Wegmans, Giant, Jewel-Osco, Wegman's, PriceSmart and Food Town. Pyure's commercial extract technology can also be found in over 100 established and up-and-coming food, beverage and personal care products.
Source: Pyure Brands
.
Sign up for the Packaging Digest News & Insights newsletter.
You May Also Like
---