Sara Lee awards grand prize in on-pack Dream Home promo
Sara Lee awards grand prize in on-pack Dream Home promo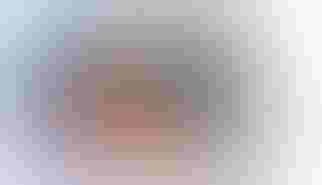 Sara Lee awards grand prize in on-pack Dream Home promo
Sara Lee's State Fair Brand Corn Dogs awarded the once-in-a-lifetime "Dream Home" Sweepstakes $500,000 Grand Prize in the winner's home state of Tennessee. On October 18, 2010, Sarah Stevens of East Tennessee accepted her prize on the main stage at the annual Food City Food Show held in Knoxville.
State Fair Brand's "Dream Home" was an interactive online game that gave consumers the opportunity to collect all six virtual rooms on the "Dream Home" microsite using codes from special promotional packaging. In addition to the recently awarded grand prize, participants were able to win one of 10,000 instant prizes to improve their homes, like HDTVs, appliances, grills and other items that would help them build their dream home.
The online promotion was developed by Launch Creative Marketing to increase brand awareness and help build purchase frequency. The sweepstakes website received more than 250,000 unique registrations and more than 1.65 million game plays, and the promotion has grown State Fair Brand's consumer e-mail database by 400%.
The nine month long integrated and targeted marketing promotion ran through October 31. The campaign leveraged two key insights Launch discovered about the consumer: that moms are active online, and that they dream about home ownership. Consumer research strongly reinforced the importance of the latter insight. While Launch tested a variety of promotion concepts using its SmartCreative process, "Dream Home" was the clear winner—a result confirmed by such dynamic and active consumer participation.
Promoted on-pack, via email and in freestanding newspaper inserts, the sweepstakes included Sara Lee's first-ever mobile promotion overlay. Consumers were able to opt-in to mobile messaging by texting "StateFair" for updates about remaining prizes, and they were able to link to a mobile version of the "Dream Home" microsite.
"In the tough economic climate of the past year, through this sweepstakes, we were able to offer an
amazing prize with the potential to change our winner's life," said Daryl Gormley, general manager
breakfast and snacking, Sara Lee North American Retail. "Not unlike the State Fair brand, the Stevens
family loves having fun and spending quality time together. We hope that the Stevens family will be
able to use this money to help bring the family together not only in the kitchen at mealtime, but
throughout their entire home in the future."  
"I could not believe it when I heard I won," said Stevens.  "There are so many little things I've always
wanted to do with our home, but we usually change or upgrade the necessities first.  With this money
I'm going to be able to do so much to improve our home for my family."
Source: Sara Lee and Launch Creative
Sign up for the Packaging Digest News & Insights newsletter.
You May Also Like
---