Sensor film 13863
Sensor film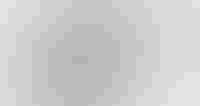 Prescale® Sensor film
Prescale® is a tactile pressure indicating sensor film that instantaneously reveals pressure magnitude and distribution between mating rollers of any material, including rubber, steel and composite. Because the film is thin and flexible, it's able to conform to the curved surfaces of rollers. The application of force causes the microcapsules in the film's coating to rupture and permanently change color, producing a high resolution map of pressure variation. The variations of color are quantifiable and directly proportional to the actual pressure applied. The film is fast, accurate and cost-effective. No training or instrumentation is required.
Fujifilm, 800/446-5450. www.fujifilm.com
Sign up for the Packaging Digest News & Insights newsletter.
You May Also Like
---