Smooth conveying lets the chips flow where they may
Smooth conveying lets the chips flow where they may
When it comes to salty snacks–be they plain,
barbecue, nacho cheese or sour cream & onion–Wyandot, Inc. knows a chip or two about the business. Operating snack-chip-processing/packaging plants in Marion, OH, and Jeffersonville, IN, Wyandot is considered one of, if not the, largest private-label contract packagers of salty snacks in the U.S.
Bagging products like corn and tortilla chips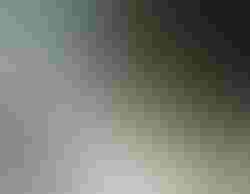 Horizontal-motion conveyors run on both the tortilla chip lines and on the potato chip lines located on the other side of the plant, above.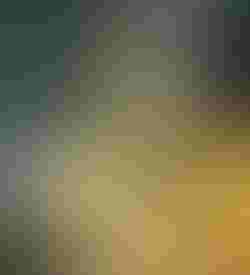 Series of 12 cross feeders deposits freshly cooked tortilla chips onto 14-head weigh scales before the chips are bagged one floor above.
and potato chips in a rainbow of flavors as well as popcorn and extruded salty snacks, the company recently updated equipment at its plant in Jeffersonville, IN, to include an estimated $3-million turnkey installation of new tortilla chip conveying equipment, among other systems, from Heat and Control. The Jeffersonville plant bags corn, potato and tortilla chips under numerous private labels and national brand equivalents in bags sizes from 1.5 to 20 oz. Customers encompass large supermarket chains and well-known food companies both in North America and in more than a dozen countries worldwide.
The new Heat and Control equipment includes FastBack 200A and 50E conveyors that are nearly identical to those installed earlier in Marion. With the updated model of cross feeder called the 50E, the FastBack conveyors feed Ishida weigh scales and vertical form/fill/seal bagging systems, including Ishida Apex 201 machines from Heat and Control and Polaris systems from Woodman.
The 150,000-sq-ft Jeffersonville facility devotes half of its operation to processing and the other half to warehousing and packaging. Besides filling bags, the plant also tray-packs assorted snacks under several brands, including Wyandot's Munch Matesw label.
The plant packs more potato chips at this point than corn chips, but sales average about 60 percent potato chips to 40 percent corn/tortilla chips by figures from plant vp Doan Edmundson.
The tortilla side of the facility features a barrage of new systems, including the following:
• three distribution lanes comprising 41 FastBack horizontal-motion conveyors that feed 12 Ishida 14-head weigh scales, including three new CCW-M-214W-S/30-PB scales installed at the time of the new conveyors.
• one main distribution platform, installed via Heat and Control's Rapid Deployment System (RDS).
• three separate product-handling support/access platforms.
• one integrated SLC 505 programmable logic control system from Allen-Bradley linking to multiple 5180 operator-interface touchscreen terminals.
• two FastBack Excalibere tortilla chip seasoning systems outfitted with augers, salt applicators, oil sprayers, dispersion units, clean-out controls, product tumbler drums and retractable FastBack bases for easy-access cleaning and fast changeover.
• a pair of 200-cu-ft MinuteMane accumulators plus a 90-cu-ft MinuteMan accumulator (these were installed in the chip-processing room).
• two weigher platform supports for a total of 12 Ishida weigh scales.
Overlapping in many locations is a large collection of FastBack conveyors that transport snacks in a delicate manner, routing the chips to one of 12 weigher/bagger stations on either side of the main conveyor track. Feeding a total of 12 weigh scales and 12 vf/f/s baggers, the conveyor units are each about 12 ft long. Outfitted with stainless-steel pans 12- to 18-in.-wide and optional end discharge gates that divert product to the shorter FastBack 50E cross feeders, the systems replace a more dedicated and vibratory approach to snack transport. The series of end gates opens and closes to allow the chips to travel to the various cross feeders. Because the gates are positioned at the ends of the pans, there's no pinch point that could cause the chips to break.
With travel rates 30-percent faster than earlier models, a compact drive size and removable pans, the 64- or 80-in.-long Model 50E cross (or radial) feeders serve the first set of pool hoppers on each of the dozen Ishida 14-head statistical weighers. The weighers offer instant stop-start motion to the baggers below the scales on the main packaging floor. As on the main conveyors, the cross feeder pans here can be quickly and easily wiped down to accommodate the next batch of product.
Explains Heat and Control product manager Blake Svejkovsky, "The modular arrangement provides several benefits. The systems direct products cross-wise, in effect, so that product takes a direct route to the baggers."
The baggers are all equipped with Zero Metal Free Zone metal detectors from Safeline and many other new systems that were added over the last few years to better handle so many stockkeeping units and bag sizes on-the-fly.
Efficiencies improve
Speeds on the packaging lines vary, depending on bag size, but output has increased, due to the ability "to get product flow just right at the right time," says Edmundson. "I'd say our efficiencies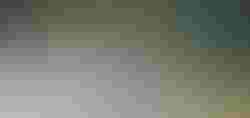 A main conveyor feeds a network of cross conveyors leading to the weighers.
have improved by at least ten percent." Speeds on the smallest bags for example, which hold about 1.5 oz, are pegged at about 110 bags/min.
Equipped with about 450 linear ft of new, 304-stainless-steel conveyor, the tortilla lines handle as much as 3,000 lb of product per hour, depending on the product and bag size. Tortilla chips are bagged on one side of the packaging area, and potato chips are bagged on the other side, at rates up to 4,500 lb/hr.
The plant runs three shifts a day, four to seven days a week, depending on the time of year. The products are transferred from three production lines in the processing room through the wall to the overhead conveying systems on a platform about 12 ft above the main packaging floor.
Next month: Read a detailed description of Wyandot-Jeffersonville's bagging machinery operation.
More information is available:
Motion conveyors, elevator, accumulators, seasoners, vf/f/s baggers, scales, RDS program: Heat and Control, Inc., 800/227-5980. Circle No. 220.
Vf/f/s baggers: Woodman Co., 770/981-5200. Circle No. 221.
Metal detectors: Safeline Metal Detection, 800/447-4439. Circle No. 222.
Controls: Allen-Bradley Co.,414/382-2000. Circle No. 223.
Sign up for the Packaging Digest News & Insights newsletter.
You May Also Like
---