Smurfit Kappa wins Corrugated Pack of the Year
Smurfit Kappa wins Corrugated Pack of the Year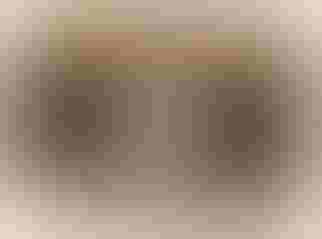 Smurfit Kappa has received Pack of the Year honors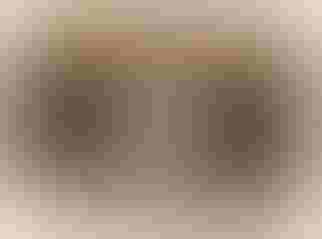 Smurfit Kappa has received Pack of the Year honors
Packaging specialists Smurfit Kappa UK won the Corrugated Pack of the Year Award at the 2011 UK Packaging Awards with their structural design for Old Tom ale's Wrong Way Box, replacing an inefficient and expensive wooden pack.
Smurfit Kappa was chosen from a strong field and clearly outclassed the competition of runners up DS Smith and SAICA to win the highly coveted award. One judge described the presentation pack, which holds two bottles of the ale and a glass, as "very original" and praised its "very clever cut-out design, which allows use of a single piece of packaging".
This is the second award Smurfit Kappa has won for the Old Tom gift pack, after being honoured with a gold at the Prestigious EFIA, European Flexographic Industry Association Awards earlier this year in the Post Print Coated Line-Screen category.
The corrugated pack is designed to resemble the wooden crate it replaced for Old Tom ale and is called the Wrong Way Box as Smurfit Kappa innovatively turned the product on its back and used the top and bottom flaps to secure the product, so no extra fittings were required. As well as cutting the unit cost of the packaging, the design allows a complete view of the contents, yet has sufficient display faces for informative print.
Additional factors that pleased the UK Packaging Awards judges were the fact that the Wrong Way Box is supplied flat, taking up less room in the warehouse and reducing storage costs; is lighter, significantly reducing postal costs; and has built in buffers, so no void fill is required.
The pack is printed using high quality flexographic post print to a very high standard—so much so that it's difficult to believe the box is, in fact, made in corrugated.
John Robinson, Buyer at Frederick Robinson Ltd, comments: "The boxes look great and we have had so many complimentary comments about them, and from other brewers as well."
At the UK Packaging Awards, held at the Park Lane London Hilton on 16 November, Smurfit Kappa was also shortlisted for the Consumer Convenience Award, the Sustainable Pack of the Year and twice in the Supply Chain Solution of the Year category.
Source: Smurfit Kappa UK
.
Sign up for the Packaging Digest News & Insights newsletter.
You May Also Like
---