Startup revs up
Startup revs up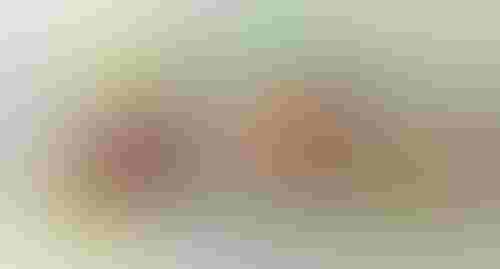 Sprout shelf display trays
Since its birth in 2009, Sprout Foods has tripled its business each year. That feat would be remarkable at any time, but is especially astonishing considering it has happened during the Great Recession.

Much of the company's success lies with how the new products fulfilled an unmet consumer need. In 2009, celebrity chef and new father Tyler Florence created a line of high-quality, nutritious foods for babies because he wanted them for his own child and felt that none existed. 

Sprout's organic baby foods in a convenient resealable retort pouch appealed to new generations of parents equally discerning, and the products flew off shelves. In 2009, they were sold in fewer than 1,000 stores. In 2010, that number jumped to 4,700 outlets, and now more than 12,000 stores stock Sprout pouches.

CEO Ron Davis boasts that the company has a 42 percent ACV (all commodity volume), which means Sprout is sold in nearly half of all outlets that carry baby food. Additionally, 15 percent of the company's business originates online-a reflection of its target demographic of web-savvy Millennial and GenXer parents—through numerous dot com sites: Amazon, Babies R Us, Alice, Walgreens, Diapers.com, DrugStore.com and, of course, its own website www.SproutBabyFood.com.

The product has been a big hit in the packaging community, too. The first resealable retort pouch for baby food won four accolades: a 2011 AmeriStar award from the Institute of Packaging Professionals; a Gold award for Environmental & Sustainability Achievement in the 2011 Flexible Packaging Assn competition; a 2011 Alufoil Trophy for Resource Efficiency from European Aluminum Foil Assn; and it was one of 10 finalists in the PACK EXPO 2010 Selects competition.

All this success has fueled the company's plans for expansion. In early 2012, new on-the-go snacks and other products will round out the company's portfolio. "We're not only sticking with what we have—which has been so successful—but we're launching 35 new products in the first half of next year," Davis says. (He's mum on the packaging for these new products for now, though, because he doesn't want to tip off the competition.)

Keeping a low profile
Sprout's retort pouch has garnered so much attention yet, in a couple of respects, it deliberately keeps a low profile.

• Compared to other types of packages, the pouch's natural low profile (its thickness) allows shorter cook times and lower temperatures in a retort (the average is 45 min at 220-230 deg F), which equates to better food quality.

• The zipper from Zip-Pak is made of a high-temperature PP material able to withstand the retort process. Designated ZE120PA, the zipper is just 12 mm wide and, during pouch manufacturing, is flattened at the side seals to near invisibility. This is done primarily to ensure that the pouches stay sealed through the arduous retort process, but it also creates a high-end look for the finished package.

These pouches must communicate quality to justify their value to moms—they're twice the price of a typical glass jar of baby food, Davis explains.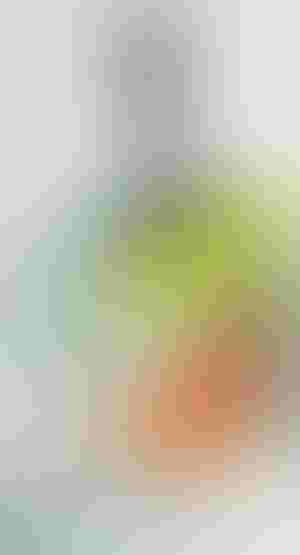 Sprout single pouch w spoon
"This is not an inexpensive pouch. It is more expensive than what is in the market from any of our competitors, like glass jars or plastic tubs. We weighed that against the quality that you get with the low-profile pouch. We just didn't want to put [food] in a pouch without making it look like it was gourmet," Davis says. "We believe the picture on the front represents the true quality inside the package. You don't always get that. We were able to do that with a pouch."

Attention to appearance extends to the secondary packaging, too. In November 2011, Sprout is launching a new display tray from Rock-Tenn that Davis says makes a better impact on the shelf. They're functional, too. "The pouches stand up nice and won't fall over," Davis says.

Sprout produces 30 SKUs in three food stages and pouch sizes: Stage 1 is Starter foods (single ingredients) in a 2.5-oz pouch; Stage 2 is Intermediate foods (simple combinations) in a 3.5-oz size; Stage 3 is Advanced foods (meals with texture) in a 5.5-oz package.

All pouches are made of the same 4-layer construction (outside-in: PET/foil/biaxially oriented nylon/PP), which provides a shelf life of up to three years even though Sprout only markets it as 18 months. Although the multi-material laminated pouches can't be recycled, they are being upcycled to keep them out of the landfill. Sprout has partnered with TerraCycle to collect used pouches and turn them into other consumer products, like tote bags.

Ampac produces the pouches on a Totani pouch maker, incorporating the retortable zipper and its own controlled-tear feature. Sal Pellingra, director of innovation at Ampac, explains, "The Linear Tear feature for Sprout is designed so that when the package is being opened it does not tear into the zipper. This eliminates consumer frustration and allows for an easier open."

The premade pouches are shipped flat so they can be stacked for feeding onto the filling line at Sprout's contract manufacturer.

Mitigating the risk
As if it wasn't hard enough to create the nearly gourmet recipes, source the organic ingredients, develop a unique package and have it produced, Sprout met some of its toughest challenges when it came to manufacturing.

Only one co-manufacturer with retort capabilities in the U.S. was interested in working with Sprout. "The other ones really didn't want to mess with the headaches of a start-up business," Davis recalls, admitting that new small businesses typically have issues with cash constraints, inadequate sales forecasts and poor project management skills. "But the company who helped Sprout get off the ground understands that there could be a long-term benefit."

He's referring to Truitt Brothers, a service provider for turnkey shelf-stable food manufacturing and packaging. Its two plants in Salem, OR (where Sprout is produced), and East Bernstadt, KY, occupy 400,000 sq ft of production space.

Davis describes the co-packer's business model as one that protects both partners so Truitt Bros. can help new ventures get off the ground.

For example, in this project, Sprout designed and bought a new Leepack pouch filling system from PPi Technologies because it wanted to reseal the zipper after filling the pouch (more on that later). Typically, Davis says, a co-manufacturer working with large food marketers would buy whatever equipment was needed for new business and not worry much about the risk because "if a major company walks away from a project, they pay for the equipment," Davis says. "If Sprout or another startup fails, who's going to pay for all that equipment? 

"That's why [Truitt Brothers] put more of the burden on Sprout," Davis continues. "That's their model: 'We'll do it for you but you're going to burden some of the risk.' So the unique equipment used by Sprout is purchased by Sprout. If I ever move the business, I take the Leepack with me, which protects me because it's unique and gives me flexibility to move around if I have to."

What makes the Leepack unique is special rolling equipment that seals the zipper after the pouch is filled and gas flushed. Sprout didn't want any food above the zipper so parents wouldn't get messy when they opened the pouch. Finding the equipment to seal the zipper after product filling, says Davis, "was our biggest challenge, without a doubt. But we've perfected that [operation]."

The Leepack handles all three pouch sizes at about 90 packages/min. Preform pouches are manually loaded into a chute, which feeds into the Leepack. Suction grips open the top of the pouch to prepare it for filling. Davis says it took a bit of tweaking to find the right combination of grippers and air pressure to open the pouch and the zipper.

Once opened, the system blows air into the pouch to open the bottom gusset. Then pouches are volumetrically filled in a rotary turret and nitrogen flushed prior to sealing. A wheel recloses the zipper as the pouch top is heat sealed.

Pouches drop onto a small conveyor where several inspectors pick up and manually inspect each one before placing them on a retort rack. Once layers fill a cart, it goes into the retort for about an hour to an hour and a half (different products have different retort times). After a cool-down period, the carts are pushed into the secondary packing area.

Here a worker uses a hand suction device to manually remove a row at a time (six pouches) and places them on a conveyor. Air blows on the top and bottom of the pouches to remove any water. Then they are inspected by an x-ray machine and coded. Again, workers manually inspect each pouch to check for leakers after the retort before packing them into a display tray prior to manual case packing and palletizing. 

Budding future
Davis is bullish about Sprout's offshoots (its upcoming products) because he feels the organic/natural market for baby foods will continue to grow at an aggressive pace, which he cites has been nearly 20 percent annually for the last two years. It's fueled by this new generation of moms, he says, who will research online before buying anything for their baby. Disposable income may be tight, but they will not sacrifice good things for their child.

"Moms want to know they're feeding their baby the best. That's our targeted consumer," Davis says, adding that, with the baby food market flat right now, "We're taking market share right from mainstream products."
Ampac, 800-527-2557. www.ampaconline.com
Leepack, +82-32-583-9904. http://leepack-en.selfhome.co.kr/
PPi Technologies, 941-359-6678. www.ppitechnologies.com
Rock-Tenn Co., 770-448-2193. www.rocktenn.com
Totani Corp., 920-632-7319. www.totani.co.jp/en/
Truitt Brothers, 800-547-8712. www.truittbros.com
Zip-Pak, 800-488-6973. www.zippak.com

.
Sign up for the Packaging Digest News & Insights newsletter.
You May Also Like
---