Supplier News 1565
Supplier News

JUNE 12, 2009

Pliant Announces New Sales Team and 
Broadened Distribution Sales Strategy
Pliant Corporation today announced a new Distribution Strategy and a new direct sales force for its U.S. Stretch and Shrink Film Division.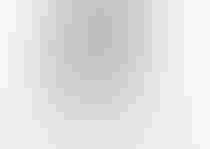 The changes today are consistent with achieving the following goals:
- Strengthen Pliant's business relationships with its top customers 
-- Streamline communications and shorten response times to market opportunities 
-- Make Pliant's complete product portfolio available to its stretch film customers
Fred Wampnar, Vice President and General Manager of Stretch and Shrink Films said: "This organization design will:
-- Improve Pliant-to-customer response times
-- Help customer's grow more quickly by giving them access to Pliant's complete product portfolio 
-- Focus on opportunities to help grow business in existing and emerging markets."
Pliant has instituted a new direct sales force led by four Regional Vice Presidents of Sales:
Craig Miller-Northeast 
cell number: 336-688-1352 
email: [email protected]

Steve Johnston-Southeast 
cell number: 770-331-7366 
email: [email protected]

Michelle Wilson-Midwest 
cell number: 773-255-0413 
email: [email protected]

Brian Gooding-West 
cell number: 613-391-1782 
email: [email protected]
Pliant and Phenix Marketing mutually terminated its exclusive selling contract effective June 11, 2009. www.pliantcorp.com

KUKA Robotics Corporation Names President 
of Newly Formed Canadian Subsidiary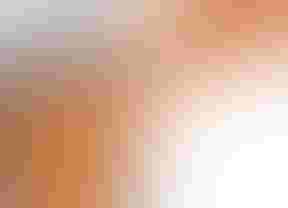 The Executive Board of KUKA Robotics Canada Ltd. names Chris Claringbold President of the newly formed Canadian subsidiary effective February 1, 2009. Mr. Claringbold will lead the Canadian subsidiary in the support and expansion of the Canadian customer base.Mr. Claringbold brings over 28 years of robotic automation experience to KUKA Robotics Canada Ltd. Prior to joining KUKA Robotics Canada, Mr. Claringbold was President and COO at one of the largest system integrators and automation companies in Canada. Key to Mr. Claringbold's success will include past achievements working with robotic integrators while following the KUKA Robotics philosophy of strong working relationships with System Partners and integrators to provide the highest quality, innovative turnkey systems. His extensive experience also includes eight years of automotive experience while working for MAGNA International. Mr. Claringbold will report to Stu Shepherd, CEO – KUKA Robotics Canada Ltd. and President – KUKA Robotics Corporation (US).Regarding the appointment of Mr. Claringbold, Martin Kuhnhen Managing Director of the Americas, KUKA Roboter GmbH states, "We are honored to have Chris join KUKA Robotics as we continue to grow our Canadian base. With Chris' proven experience as an automation leader we are confident that he will have a strong impact on KUKA's business in the Canada and throughout the Americas." Plans for the facility location and grand opening will be announced in the near future. www.kukarobotics.com

University of Houston Site of Regional Center of Excellence Supply Chain Council – Global Organization – Begins in Houston

Supply Chain Council (SCC) and academic member, University of Houston Center for Logistics and Transportation Policy, College of Technology, announce today their agreement for the Center to house the SCC's first permanent Regional Center of Excellence for the U.S. Gulf Region. This Center will house all of the Certification training for the SCOR® Reference (Supply Chain Operations Reference) model and will host the Regional meetings of the SCC.Elizabeth Wetzel, Managing Director of the Center at the UH, says, "This partnership allows the Center to be recognized as a key source of education in the global supply chain and logistics industry. Our association with the Supply Chain Council will support the Council's regional efforts with a permanent meeting and training facility. The UH College of Technology will gain recognition for its fine logistics and supply chain education through this partnership. The supply chain for manufacturing and delivering goods is the backbone of every aspect of the marketplace."Joseph Francis, Executive Director of Supply Chain Council, adds, "The Council is very honored to establish this partnership with the University to fulfill SCOR training and certification needs, particularly in the Gulf Region of the U.S., and we look forward to a fruitful partnership."UH alumni will receive certification training at SCC member rates. COT faculty and staff will be able to obtain certification training at no cost. For more information for UH, contact Elizabeth A. Wetzel, Managing Director, Center for Logistics and Transportation Policy, www.UHLogistics.com, [email protected] will host four days of training on the Supply Chain Operations Reference model (SCOR) on July 7-10, 2009. View details at http://www.scorlabs.org/schedule/all and click the training link for SCOR Framework and SCOR Implementation. Attendees are eligible to take the SCOR Professional Certification test at no additional charge.
JUNE 11, 2009
Tetra Pak parent company honors Graebel International with 
2009 Environmental Award

At its recent conference in Barcelona, Spain, Tetra Laval recognized Graebel International with its 2009 Environmental award for outstanding progress and commitment to the environment. Tetra Laval Group is an industry leader in the field of food equipment, and consists of three independent industry groups, Tetra Pak, DeLaval and Sidel. Tetra Pak provides processing and packaging solutions for food; DeLaval specializes in milking systems, equipment and products, and Sidel is the leading global supplier of beverage packaging equipment. Altogether, the Group employs 32,191 people worldwide, and is headquartered at Lausanne, Switzerland.In 1996, Tetra Laval first brought together its global supply chain to learn more about the removal (moving) industry from its suppliers, and to engender its strong environmental commitment with these suppliers. Sixteen companies worldwide attended this year's conference, and this total is a one hundred-percent increase from its conference in 2005 - evidence that attention to environmental issues is driving global businesses to a common cause.  www.tetrapak.com


A. Schulman Nashville Plant Ratifies New Labor Agreement

A. Schulman, Inc. announced today that an agreement was ratified on Saturday, June 6, 2009 with the Teamsters Local 327, on a new five-year labor contract that will cover approximately 27 union-represented workers at A. Schulman's facility in Nashville, Tennessee. A. Schulman manufactures engineered compounds at the Nashville plant which employs approximately 44 people.Tedd Carpenter, Plant Manager in Nashville, commented, "We are pleased to have reached a new labor contract that is fair and equitable to both parties. A. Schulman's most valuable resource is our employee base and we look forward to continuing our successful relationship with the Teamsters as we grow our business."  www.aschulman.com

TAPPI Accepting Presentation Abstracts For 2010 PLACE Conference

TAPPI invites all industry professionals to participate in the 2010 PLACE Conference Technical Program, April 18-21, 2010 in Albuquerque, New Mexico, USA. Sponsored by TAPPI's Polymers, Laminations, Adhesives, Coatings and Extrusions (PLACE) Division, this conference is tailored for attendees from all areas of the flexible packaging and converting industries. Key topics for the 2010 conference include:- Advances in materials and equipment- Product design innovations- New applications and how these relate to product end-use- Additional proposed topicsIndividuals interested in presenting at the conference should complete the Abstract Submittal Form located online at www.tappi.org/10place before August 10, 2009. Opportunities are available for- Individual papers- Panel discussions- Tutorials and workshop sessions The peer-review of all submissions will take place in late August, and feedback will be provided to authors shortly thereafter. Final papers will be due in February 2010.  www.tappi.org


CSafe LLC names Oliver Bootz as Vice President of Business Development

CSafe, LLC, manufacturer of the AcuTemp® RKN active temperature controlled air cargo container, today announced the appointment of Oliver Bootz as Vice President of Business Development. In this role, Mr. Bootz will provide sales and marketing leadership with a special focus on developing industry specific partner programs.Mr. Bootz brings to the position decades of management experience in the aviation industry with specific focus in the airline and aerospace OEM markets. Prior to joining CSafe, LLC, Oliver was Manager of International Sales for Seattle-based Esterline Korry Electronics and most recently held the position of VP of Sales and Customer Support for Zodiac Aerospace, and was responsible for introducing new technologies to airlines and air framers worldwide."Oliver brings to CSafe over twenty years of sales and marketing experience in high Mr. Bootz will focus his efforts on the continued development of the CSafe sales strategy including its partner relationships for the transport of temperature-sensitive products for the pharmaceutical and life sciences industries. The recent addition of the EASA certification, along with its FAA approval, uniquely positions the AcuTemp RKN as a formidable player in the active cold chain market place. The transportation of high-valued cargo is a critical market and one which has been identified by CSafe, LLC for solid growth.   www.csafellc.com
JUNE 10, 2009
Kraton Polymers Stresses Innovation, Green and 
Cost Efficient Polymers at NPE

Kraton Polymers, a leading global producer of engineered polymers, will host booth # W131029 at the International Plastics Expo in Chicago, Il, June 22 – 26, 2009, where it will showcase its innovative, eco-friendly and cost efficient polymer families. Kraton will debut its newly commercialized Nexar™ polymer product family at NPE. The Nexar polymer family is uniquely designed for high performance breathable fabrics, water transport, filtration and separation applications.Kraton will introduce the first two polymer grades in the product family: Nexar MD9200 and MD9150. Each is offered as a polymer in a solution or a polymer membrane. Nexar MD9200 boasts an ion exchange capacity (IEC) of 2.0 meg/g while Nexar MD9150 has an IEC of 1.5 meg/g. In addition, Kraton will present a paper at ANTEC on Monday, June 22, 2009 at 11:00 am entitled, Nexar Membranes for High Water Transport Rate Applications.

"We have placed a profound emphasis on delivering clean, sustainable and cost-effective solutions to the market and we plan to highlight the full breadth of our innovation and product capabilities at NPE," said David Bradley, Chief Operations Officer. "We have spent decades enhancing our Kraton portfolio with versatile products, such as our new Nexar polymer and our bicomponent fiber technology. We are very excited about the game-changing potential of these new products."  www.kraton.com   www.npe.org
Aerosolv selected by Japan to recycle aerosol cans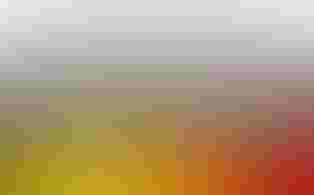 Aerosolv's effort to make the world a greener place has had another big success. Under the direction of the Japanese government, Aerosol Industry Association and Japan Waste Management Association held a contest from June 2006 to March 2008 to find the most efficient way to recycle aerosol cans. Aerosolv, a system that efficiently punctures, depressurizes and drains aerosol cans containing paint, solvents and hydrocarbons, beat out other solutions from around the world.Before, local governments in Japan used different disposal methods for aerosol products, some labeling them hazardous goods, yet still disposing of them in landfills. With an increased emphasis on the benefits of recycling aerosol cans, local governments are doing a better job of recycling, using the Aerosolv.Taiyo Petroleum Gas Co., Ltd. and Sanyo Trading Co., Ltd., members of the association and with over 50 years experience handling aerosol, have been using the Aerosolv technology for the past 12 years. Says Mr. Makoto Komatsu, Managing Director, Business Development Department of Taiyo Petroleum Gas Co., Ltd., "We really appreciate that we could contribute to the Aerosol Industry Association, who bears the cost for building a framework of aerosol disposition for local governments, by the provision of the easy-to-use, safe-to-use, inexpensive aerosol can disposal machine, Aerosolv."  www.aerosolv.com 


Bunge Alimentos receives award for biodegradable packaging made of Cereplast Compostables®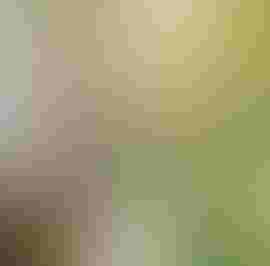 Cereplast, Inc. a leading developer of proprietary bio-based sustainable plastics, today announced that Bunge Alimentos, the largest agribusiness and food company in Brazil, has received the prestigious 2009 Embanews Award for Best Renewable and Biodegradable Packaging. The thermoformed packaging used for Bunge's CYCLUS® margarine brand is made of Cereplast Compostables® resin."We are very pleased that Bunge received the Award at Brazilplast," said Philippe Ravera, Cereplast Vice-President Sales and Marketing. "Once again it shows that the plastic industry understands the importance of sustainability. It is a great honor that a company as large as Bunge has selected our bio-resins and we are very excited about Cereplast's prospects for growth in Brazil. Being selected by Bunge is another important achievement for Cereplast this year."Ravera continued, "We attribute this most recent success to a very close cooperation between Iraplast, Cereplast's distributor in Brazil, Poly-Vac, the firm thermoforming the packaging and Bunge. As a result, CYCLUS® margarine is now distributed through several hundred stores and supermarkets across Brazil. The innovative and attractive packaging has been very well received by consumers." www.cereplast.com   www.bungealimentos.com.br 


Alliance of Foam Packaging Recyclers releases 
new sustainability toolkit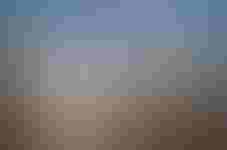 The Alliance of Foam Packaging Recyclers (AFPR) has just released "Thinking Clean, Acting Green," a new environmental toolkit focusing on expanded polystyrene (EPS) transport packaging. Designed especially for original equipment manufacturers, it provides detailed information about EPS in simple, user-friendly terms that re-examines common misperceptions and further demonstrates how EPS is playing an important role in sustainability. The toolkit includes extensive life cycle information from third party sources, recycling guidelines to establish internal collection programs and a packaging insert to promote increased consumer access to EPS recycling.The toolkit offers extensive life cycle data, including an EPS Environmental Profile Analysis that quantifies resource use, energy use and environmental emissions associated with manufacturing and distribution. In this cradle-to-grave assessment -- from raw material acquisition to processing, transportation and final disposition -- the study shows that as recycling increases, atmospheric and waterborne emissions decrease by up to 9%, while energy use can achieve a 14% reduction depending on the level of recycled content and the actual recycling method.To access the Toolkit materials, go to www.epspackaging.org/toolkit/ and enter 'epsworks' as the user name and the password 'toolkit'. A copy of a CD-Rom with all the OEM Sustainability Toolkit materials also is available from the Alliance of Foam Packaging Recyclers, 410-451-8340 or [email protected]    www.epspackaging.org

JUNE 9, 2009

Tray-PakChairman David M. Bestwick named 
SPE Thermoformer of the Year - 2009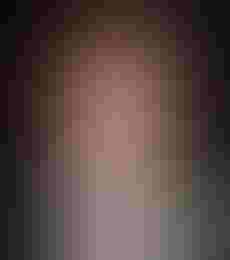 David Bestwick. Chairman of Tray-Pak has been chosen by the Society of Plastics Engineers (SPE) as the 2009 Thermoformer of the Year. The SPE will present the award to Bestwick at NPE2009 in Chicago.Bestwick founded Tray-Pak in 1975 when he and several partners acquired the thermoforming operation of W. R. Grace in 1975. Tray-Pak started with eleven machines and thirty-six employees, manufacturing cookie and candy trays. In 1981, Dave bought his partners shares and created a vision for Tray-Pak that is followed today: Focus on what the customer needs and direct all of your effort toward supplying a quality solution in a timely and cost effective manner.Bestwick introduced HIPS trays to the mushroom industry in 1977. The transition from pulp to thermoformed trays increased shelf life in the supermarkets 30- 40%.Bestwick has always maintained a focus for Tray-Pak to support the development of new materials and their application in the marketplace. Tray-Pak was involved in the early development of CPET - dual ovenable trays in the 1980's. Tray-Pak's early involvement in sustainable packaging was further enhanced in the mid- 1990's when they were thermoforming recycled or post-consumer PET. Tray-Pak continued to stay in front of the sustainable industry, co-presenting to the industry on NatureWorks PLA material.In the years since, Bestwick has continued to bring innovative processes, materials, and applications to customers in a range of industries. He has grown Tray-Pak from 36 employees in 1975 to over 250 dedicated employees today. Operating forty-four thermoforming machines in nearly 200,000 square feet of space, Tray-Pak offers custom design, in-house tooling and engineering, and automation expertise. Tray-Pak converts a myriad of material types- polystyrene, polypropylene, HDPE, LPDE, PET, and PVC as well as co-extruded and laminated materials. Dave also directed Tray-Pak's efforts into markets such as food and food service, automotive, consumer, electronic, health and beauty, industrial, medical, and pharmaceutical products. www.traypak.com 


Glass Packaging Institute finds that glass containers 
are packaging of choice for organic foods
Consumer interest in organic foods has jumped 5 percent during the past three years despite the recent economic downturn, according to a national survey of shoppers from the University of Oklahoma and the Glass Packaging Institute.Comparisons to a 2006 survey show a growing trend of younger consumers expressing even more of an interest in organic foods when compared to the total population of shoppers, with 57.8 percent of shoppers ages 18-to-34 purchasing organic foods sometime during the year, compared to 38 percent of shoppers ages 55 and older.According to the poll, most health-conscious organic shoppers believe glass keeps the true flavor and taste (79.8%) and purity (77.3%) of a food product. Glass also continues to be the first choice of the organic shopper by wide margins compared to other forms of packaging for health (77%), quality (67.7%), and preserving product shelf life (67.7%). www.gpi.org
Triangle Package Machinery announces new director of engineering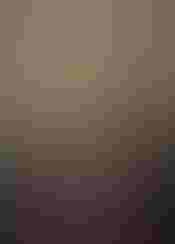 Triangle Package Machinery Company would like to announce that Detlev D. Ansinn, P.E. has joined its organization as Director of Engineering. Detlev brings more than 30 years of industrial machinery engineering experience and will oversee Triangle's mechanical, electrical and R&D engineering functions. His background includes engineering and project management, resource planning, new product development and automation and controls engineering. Most recently, he served as Director of Innovation and Director of Engineering for a major VFFS company.Triangle President Bryan Muskat issued the following statement, "It was not only Detlev's design skills that attracted us to him it, but rather it was his leadership and sense of team play. He realizes that it's not important to take credit for something that works, but rather to promote an environment where the team wants it to work; where everyone is proud of their accomplishments. His leadership and bringing out the best of others will make him a great fit for the organization." www.trianglepackage.com
CGS helps Digital Press Manufacturers shine 
in the IPA Digital Print Forum 2009

Leading press manufacturers rely on ORIS Press Matcher Pro™ and its award-winning color management technology to match industry standard references.CGS Publishing Technologies International, global leader of color management solutions, digital proofing systems and specially formulated media, announced that the results of the IPA Digital Print Forum 2009, published today, emphasize the leading role of ORIS Press Matcher™ technology in digital printing.The study, conducted by the International Prepress Association (IPA), is the most comprehensive independent evaluation of digital press technologies to date, comparing a total of 10 different press systems. The study covers all aspects of digital print production in three main areas, with managing colors being the most important.Two leading press manufacturers, HP with the Indigo 7000 and Xerox with the iGen4, used ORIS Press Matcher Pro to color manage their output for the study. Unlike the other participants, they easily surpassed the ISO 12647-7 standard for digital presses, while even meeting the more stringent requirements for digital proof certification.Dr. Abhay Sharma of Ryerson University, coordinator of the study, remarked: "The Delta E achieved by each supplier will depend primarily on the software process used." Referring to the recent IDEAlliance GRACoL certification of the HP Indigo press range with ORIS Press Matcher Pro, he said: "We infer from this that the system can be a digital color press and a digital proofer. Producing color proofs on a digital press provides…a new opportunity...".The complete 2009 Digital Print Forum Results can be ordered from IPA at www.ipa.org www.cgs-oris.com

JUNE 8, 2009
Industrial Dynamics sales director sets records in a down economy

Industrial Dynamics' Sales Director for North America, Steve Egerer, has one goal in mind – to increase sales in a down economy. And he has done it well, setting sales records for the company at a time when many others are struggling just to hold their ground.Egerer, who joined the company in 2007, has over 20 years of Telecommunications and Information Technology experience. In addition to managing all of the company's North American sales, Egerer is responsible for Worldwide Parts Support. With hundreds of international customers, Egerer ensures that everyone has the necessary tools to run an efficient operation.Such efforts are what Industrial Dynamics says is one of the biggest reasons for its continuing success. According to the company, when a customer purchases a machine, they are not only buying the machine, but additionally, they are investing in a team of worldwide factory certified and supportive service technicians.Technical support is provided 24-hours a day. In addition, before the technician is dispatched, Industrial Dynamics offers free telephonic support to those customers that need to receive help right away. The company also provides overnight parts to those customers with no available spare parts, maximizing line uptime and providing efficient machine recovery.The company also says a unique characteristic of the organization is the fact that it opens its doors to its customers throughout the year, allowing them to participate in a two, three or five day training seminar on each of its machines at the corporate headquarters. There, customers can experience hands-on training through a classroom-style learning technique, ensuring that its customers walk away, confident and prepared. www.filtec.com 

Robbie retools for the future of plastic packaging and launches "Fantastic Flexibles" brand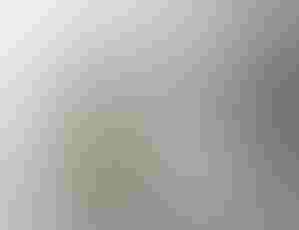 There's something new at Robbie Manufacturing. During a two-year multi-faceted makeover, this innovative Midwestern pouch and film printer set out to redefine the role of plastic film in consumer packaging ... and they have reshaped their brand and their future in the process.Explains Robbie's co-founder and CEO Irv Robinson, "Packaging today has unprecedented power over our country's economic bottom line. In one way or another, it will either enhance or decrease the value of every product we make, sell and buy. From safety to convenience to sustainability, packaging has major impact on product performance, consumer perception and company profits.""It's absolutely critical in this environment that retailers and consumer product companies have a responsive and expertly equipped packaging supply chain at the ready. To make sure we were perfectly positioned to deliver on those needs, our company undertook a major analysis and re-engineering of our infrastructure and our approach to the marketplace. In a nutshell, we've repackaged ourselves so that we can better help retailers and brand owners imagine and execute new possibilities for their own packaging."At the heart of the Robbie's restructuring is a revamped client services portfolio that provides direct access to the company's braintrust of packaging expertise. "Our objective was to create a new service model that would aid decision-making at every critical juncture from early ideation and exploration to warehousing and inventory," explains Robinson. "We've taken a truly collaborative approach and powered it with an intelligent, proprietary project management system that offers instantaneous input and feedback on multiple scenarios."In addition, to increase capacity and offer more client amenities and to signal the company's longstanding commitment to sustainability and community stewardship, Robbie invested in a major renovation and build-out of its 125,000 sq. ft. facility under the Leadership in Energy and Environmental Design (LEED) Green Building Rating System. The expansion includes a new fitness center, demo center, client lounges and conference rooms equipped with advanced communications.  www.robbieflexibles.com 

NAPCOR welcome two to growing membership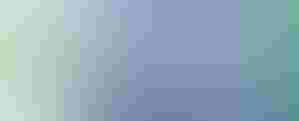 The National Association for PET Container Resources (NAPCOR) announced the addition of two new members: Clear Path Recycling, LLC of Fayetteville, North Carolina, and Peninsula Packaging Company of Exeter, California. The new members join the growing NAPCOR roster comprised of manufacturers of PET resin, PET bottles and jars, PET sheet and thermoformed packaging, as well as suppliers to the PET packaging industry.Clear Path Recycling, LLC is the new joint-venture company created by DAK Americas, LLC and Shaw Industries Group that was announced at the end of April. The new Clear Path Recycling facility will produce Recycle PET (RPET) from post-consumer PET bottles and plans to recycle over 280 million pounds of post consumer bottles annually once its plant is fully operational in 2010. Clear Path joins NAPCOR as a supplier-to-the-PET-industry member."NAPCOR has proven history and experience in PET recycling and RPET markets so we believe that NAPCOR membership will offer real benefit to us," said Ron Salati, Vice President and General Manager of Clear Path Recycling, LLC. "We have ambitious goals for the next few years and want to ensure that we're fully engaged and informed."Peninsula Packaging Company joins NAPCOR as a PET sheet and thermoform product manufacturer member. The company's product line includes PET fruit, vegetable, bakery, deli, and other convenience packaging. Peninsula incorporates a strong sustainability program into their product offering and company philosophy. Many of its products contain up to 70 percent recycled PET content and the company's photovoltaic "sun farm" generates more than two megawatt hours of renewable solar energy used in package production. More…"I am impressed by NAPCOR's work with their PET thermoform packaging manufacturer members and their focus on sustainability issues," said Ed Byrne, General Manager of Peninsula Packaging Company. "These are important issues to my company and I look forward to working with the NAPCOR membership on their new initiative to ensure that all PET packaging is recycled."  www.napcor.com

Amcor PET Packaging wins Progressive Manufacturing 100 Award

On June 11, Amcor PET Packaging will be recognized at the fifth annual Progressive Manufacturing 100 Awards Gala in Sarasota, Florida. The event, to be held on the final day of the Progressive Manufacturing Summit 2009 at the Ritz-Carlton, will recognize 100 projects that have achieved distinction in at least one of the eight core disciplines critical to business success in the years ahead.An independent judging panel comprised of 15 members determined that Amcor's work with Kepware Software was innovative and progressive to earn the award. Bob Cooper, Corporate Manager of Controls Engineering, said the project that began in 2008 to streamline communications among plant floor equipment initially involved as many as 12 Amcor PET Packaging manufacturing facilities."The PM 100 Award is one that our team is very proud of and clearly demonstrates our leadership in the area of innovation," said Cooper, who will accept the award with Dave Lanich, Senior SAP Business Analyst for Amcor PET. "It is a very impressive list of companies to be a part of in receiving this award, and I am pleased with the many improved processes we helped develop with Kepware Software."As the world's largest PET container supplier, Amcor's PET division delivers key innovative packages that are practical to manufacture, fill, and use while offering solutions for longer shelf life, higher temperature filling, and unique shapes. Kepware has been part of Amcor's plant floor communication system for four years, which included a high level of technology aimed at improving quality and reducing labor requirements for a state-of-the-art facility.The Kepware solution was very beneficial because of its flexibility, but the implementation was highly successful due to Amcor's multi-functional team. The project involved the team's performance in reading and managing data from plant floor production and packaging equipment, tracking product workflow and recognizing the product as finished goods inventory or product delivered to an adjacent customer facility."Our team did an outstanding job of implementing these solutions and are responsible for making it possible for Amcor to win this award," Cooper said. "Matt Franz, Ron Stokes, Uli Schlidt, Dave Lanich, Daniel Elpi, Joe Ackerman, Aaron Atkinson, Thom Iwancio, Kamlesh Kanani, David Koltcz, Scott Minnich, and Jim Warren are to be commended for the tireless effort they put forth in the development and fine tuning of this project." www.amcor.com 
June 1- 5 Supplier News 

May 26 -29 Supplier News

May 20 -22 Supplier News

May 4 – 8 Supplier News

. 
Sign up for the Packaging Digest News & Insights newsletter.
You May Also Like
---