System Integration 1324
System Integration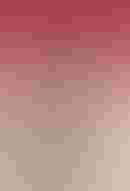 System integrators can specify, procure and install the components of an automation system and make them all work together with a client's production equipment. But independent integrators aren't the only source of system integration services available to automation users.
As noted here last month, many automation vendors provide system integration services along with their products. Distributors have also gotten into the integration business as a means of bolstering their own product sales. A deal that includes the services of a local engineer who can understand and install the product is often more appealing to a prospective client than the product alone.
Moreover, many distributors have been feeling competitive pressure from low-cost vendors who take orders exclusively over the web and ship directly to the end user. By adding system integration services to the mix, some distributors are hoping to compete on value even if they can't compete on price.
Large firms and small
There are the giant architectural, engineering and construction (AE&C) firms that are capable of building entire factories and automation that rarely describe themselves as "system integrators," but they can often achieve the same results. Some have entire divisions that do nothing but provide automation engineering services for their sister divisions' projects.
On a smaller scale, many custom machine builders can construct what amounts to a "factory in a box" with all of the production equipment, controls and operator interfaces integrated into a single unit. They often employ the same brands of hardware and software that traditional system integrators use, but the name on the box is theirs.
At the other extreme, individual engineers can provide some (though generally not all) of the services required to implement an integrated automation system. These are often former employees whose jobs as in-house engineers were eliminated to cut costs. Their former employers sometimes realize that no one else is quite as good at handling that particular factory's automation needs, so they end up back on the job as consultants.
Individual consultants may not know how to handle all aspects of all systems integration projects, but the tasks they do know, they know well. Traditional systems integrators often employ consultants when the job calls for engineers with specific or unique skills, especially skills related to a particular industry or technology.
The right combination
The end user may find that employing the best talent from all of these sources is the way to go. An AE&C firm might be hired to construct the factory building, providing the necessary electrical and mechanical superstructure on which the automation system can be built. An independent may work with automation vendors and local distributors to implement the controls for the processes and so on. At every step, individual experts may be needed to tackle specialized jobs.
Consulting Editor Vance J. VanDoren, Ph.D., P.E., contributes articles on process control, advanced control and system integration. Dr. VanDoren also edits Control Engineering's and Packaging Digest's annual Automation Integrator Guide. Dr. VanDoren previously served the industrial automation industry as an applications engineer for General Electric and as a product marketing and development engineer for Texas Instruments' Industrial Automation Division. He currently manages a firm of consulting engineers in Lafayette, IN, where he develops custom control strategies for advanced process-control applications.
Sign up for the Packaging Digest News & Insights newsletter.
You May Also Like
---