The case of the jerk
The case of the jerk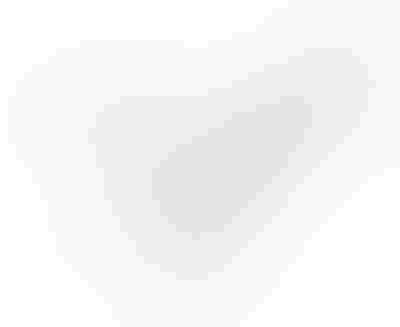 Syringes
Nobody likes a jerk. Bobby Q had one in his plant and needed my help, stat.
I got to his plant and he showed me the jerk. It was a standard flat-top chain conveyor that he used to carry syringes through an inspection station. The syringes rode on fixtures placed about every 6 in. along the conveyor.
"Watch it run", he told me, so I did.
I saw right away that it was jerky–so jerky that the syringes were jumping out of the fixtures.
"If I speed up the conveyor, the jerkiness goes away," Bobby told me. "But if I increase speed, the inspection can't keep up. Any thoughts, KC?"
"A couple questions first, Bobby," I stated. "What speed was the conveyor designed for?"
Bobby told me that it was designed for 60 to100 fpm. He showed me the drive system. It was a small DC motor with a typical 0-100 potentiometer to control speed. He had it set at 15, giving a conveyor speed of about 20 fpm
"Fiddlesticks on jerky conveyors, Bobby," I exclaimed. "The motor is running too slow."
"You mean I can't turn it down as low as I want?" he asked.
"You can, but you see what happens," I related. "When you run a motor too slowly, it can run unevenly, thus the jerky conveyor. The drive sprockets were sized for the higher speeds. Change them to allow the motor to run at 50 to 75 percent of normal speed and lose the jerk."
Speed kills, they say–but sometimes, slow is no good, either.
KC Boxbottom, packaging detective, is on the case to solve tough packaging puzzles. He is the alter-ego of John Henry, CPP. Known as the Changeover Wizard, Henry is the owner of Changeover.com, a consulting firm that helps companies find and fix the causes of inefficiencies in their packaging operations. He produces a free monthly newsletter called Lean Changeover, which contains articles and tips on changeover and related issues. Reach him at [email protected].
Sign up for the Packaging Digest News & Insights newsletter.
You May Also Like
---