The joy of a good package
The joy of a good package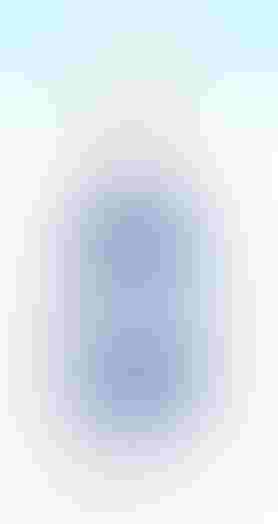 The other day, I was racing through the grocery store fast enough to make the cart give off wisps of tire smoke – as usual — and I hauled on up to the mouthwash aisle. A quick scan revealed that the Listerine Whitening mouthwash I usually get isn't in stock.
Big sigh. I grab the nearest one, which is Crest's version of the same thing. Toss it in the cart and it's off to the races again.
But later that night, when I pulled the bottle of Crest rinse out of the medicine cabinet, I noticed how really cool it is. And in the process, I rediscovered that little sense of excitement at picking up a really creative package.
It's always a nice feeling. But I don't often get that enjoyment lately from basic personal care stuff. It seems that more and more frequently, such things are packaged in very functional, pragmatic sorts of designs.
But this is such a flamboyantly styled container that it almost seems like a throwback to a different, more adventuresome era (which, as you know I love.) With a richly embossed cap and bold facetted surfacing on the bottle, interplayed with white sparkling streaks printed on the label, it put a smile on my face. The bottle reacquainted me with the subtle enjoyment that a nice package adds to the experience of a product.
How about you? Seen any other packages lately that startled you with some little detail? I'd love to hear about it.
.
Sign up for the Packaging Digest News & Insights newsletter.
You May Also Like
---