The rewards and risks of packaging redesign
The rewards and risks of packaging redesign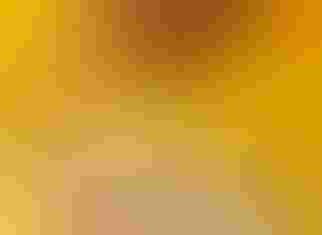 Post Shredded Wheat
Marketers of established brands have even more to worry about now. The consumer product sector of the economy stinks. Customers have changed their purchasing habits, possibly hunkering in for the long haul. On top of that, store brands are crowding national brands, taking sales and share at an unprecedented level. 

Walmart's latest signal, as the world's largest retailer, in removing national-brand SKUs from its
shelves, is raising alarm bells with manufacturers. My take: Great challenges also present great
opportunities. So instead of being overcome with uncertainty, it's time to act. 

During times like these, marketers realize consumers are seeking comfort and reassurance
from the familiar. That always leads to the time-honored idea to reconnect customers to heritage
brands by telling their story. After all, a healthy dose of nostalgia always worked in the past, right? Will it now? Think about it. Effective marketing has to seek a balance between resonance and relevance. Marketers should reinforce the heritage brand's core values by consistently fulfilling the brand promise and retelling its story because it does resonate. To a point. 

But what does that do to stave off the natural aging process of the brand, even in the best of times? How can that be the sole answer during uncertain times? Uncovering how the customer perceives the brand, and whether there are any disconnects takes work; but it's important to conduct this research. 

Given recent, tectonic shifts in the marketplace, nothing can be taken for granted. Like an archeologist, the marketer must be willing to dig until the answers emerge. No matter what results the research yields, the good and bad must be weighed in an unflinching manner, and the data acted upon. Customer perception must be factored in to marketers' branding efforts. Remember: consumers help define brands in a big way. 

A new strategy and tactics-especially packaging-can then be developed, or the brand's lack of contemporary relevance will ultimately be its undoing. According to Perception Research Services, "10 percent of package redesigns spike sales and 20 percent spur declines." So how important is it to make sure the brand intersects with the customer with this most tangible of communication vehicles: packaging? Heritage brands find themselves in a rare time and place. To be successful, they need to look back, leveraging their chief assets as a reminder to the customer. Simultaneously, they need to uncover those assets consumers respond to best now. 

Crucial questions to consider -- Ten specific questions must be answered. 

- How does the customer view the brand?
- Does it meet their expectations?
- Does it fulfill their needs on a functional level and/or on an emotional level?
- How do customers interact with and "experience" the brand?
- Do they feel the brand promise is consistently fulfilled?
- What does the packaging-which makes brand and product tangible to the consumer-communicate to the customer?
- Does the packaging augment the brand experience or detract from it?
- Does it successfully differentiate the brand from its competitors?
- Does the brand communicate relevance to the consumer? If not, how should it be positioned to be relevant and meaningful to the end user?
Specific trends point to what consumers find relevant in our fast-changing culture. Heritage brand managers should consider which points of relevancy are authentic core values of their brands, and then leverage them as well as the legacy of their brands.
Packaging helps brands stay relevant
Here are some of the most significant trends that are relevant now, and how packaging can help
deliver them: 
Simplicity
We live in a complicated world. People are eager to simplify their lives. Post Shredded Wheat taps into this. Simplified, uncluttered packaging is segmented by color cues. A simple visual of a spoon contains the variety within. The original variety features the large biscuit on a signature yellow package. Few, clean ingredients are listed on one side of the visual; the prominent Post brand identity on the other. 
The Post packaging refresh unifies the line and segments it for today's consumer. Fewer, cleaner ingredients, especially in food and beverage categories. Think Haagen-Dazs "Five" ice cream. The brand message is simply conveyed on uncluttered packaging: five simple, all-natural ingredients listed right on the front  of a carton with luscious graphics on a white ground.
Haagen-Dazs has always touted  its natural ice cream products; but paring down to only five is clearly a hit. Hint: non-chemical ingredients consumers recognize and can pronounce are winners. Why not play this up? Innovations that empower consumers. Helping consumers take charge of their own health and well-being taps into this. Especially now when consumers feel much of what is happening is clearly out of their control. Think Clorox Green Works cleaners. No fumes; efficacious; safe for kids and pets.Fresh packaging: Soft blues and greens with the pop of a bright yellow flower tell the story. Clorox is a true heritage brand but these aren't your mother's cleaning products. 

Healthier choices
V8 V-Fusion juices have been in the marketplace for a while. But relevant new communication promises consumers a full serving of veggies, ensuring they'll only taste the fruit, while getting a full serving of that, too, in an 8 oz glass. Bright, color-blocked packaging with cascading fresh fruit and veggies looks luscious. The front panel gives consumers the nutritional information they're seeking at a glance. Hint: Additional more functional co-factors are a hit with consumers. Communicating their benefits enables them to make healthier choices.

Delivering a more satisfying experience
International Delight coffee creamers executed a package refresh, subtly changing the structure to make it sleeker and more elegant, while correcting a potential pouring spout problem. The new package structure enabled each graphic element to stand out more effectively as well. Do consumers appreciate an elegant package that pours without spills?
Heinz just debuted single-portion ketchup packets; tear off caps and squeeze to open or peel back bottom edge to use for dipping. No more mess opening vacuum-sealed packets and wearing its contents. What a terrific idea to give consumers more than one option, too. Celebrate cocooning at home with family and friends. Consumers are eating in more and  finding more home-based entertainments even as the economy improves. They want more than a tasty, satisfying meal or sparkling new entertainment. They want to fully enjoy and savor the experience as never before. Nintendo's Wii fits this mold perfectly. Not only is this entertainment for the whole family and friends, it offers the kind of a higher level of interactivity consumers crave now. The company artfully builds anticipation for the latest consoles while getting press on all the nifty features, taking a page from Apple.
Delivering the product in clean, modern packaging with crisp visuals speaks volumes to a tech entertainment-driven society. Logo, product shot, done. 

The natural aging process of process of heritage brands makes it imperative to look back even as they look ahead. The loss of consumer loyalty is almost epidemic these days, especially with the increasing challenge of private brands. 

Understanding an even faster-changing consumer culture and making sure the brand makes a relevant connection is more critical than ever. By making sure established brand's values intersect with the values that are most relevant to the consumer, they will remain fresh, vital and relevant.
Who says there isn't a fountain of youth?
Ted Mininni is president of Design Force Inc., a leading brand design consultancy to consumer
product companies. Mininni can be reached at 856/810-2277, or online at www.designforceinc.com.
Sign up for the Packaging Digest News & Insights newsletter.
You May Also Like
---