Top AmeriStar packaging award winners represent the best of the best
Top AmeriStar packaging award winners represent the best of the best
Innovative packaging designs for PepsiCo, Wrigley and Nestle Purina PetCare garnered the three top AmeriStar awards from the Institute of Packaging Professionals (IoPP): Best of Show, Design Excellence and Sustainable Packaging awards, respectively.
On Mon., June 29, we reported on all the 2015 AmeriStar winners here. Today, we highlight winners of these three special awards, starting with…
Best of Show: PepsiCo's Drinkfinity
The first time I remember seeing a reusable bottle that mates with a smaller refill pod was for Replenish cleaners. I was immediately enamored, especially since sustainability and worldwide water scarcity were in the spotlight with American consumers.
Well, the concept has transferred over to the beverage category with a huge leap for water drinkers everywhere. According to IoPP, "Drinkfinity is an innovative personal and portable hydration system that lets you create and enjoy your own beverage experience. Drinkfinity has a reusable Vessel and amazing consumable Pods that work together to fulfill a variety of occasion and hydration needs."
The reusable bottle, a.k.a. Vessel, gives on-the-go consumers a portable solution that also provides customized beverages: the pods come in a dozen flavors.
IoPP also explains, "The Pods are powerful capsules utilizing DuoSeal induction seal technology to separate active liquid and powder ingredients until they are mixed together with tap water just prior to consumption." The DuoSeal induction seals are a product conceived by Selig Group.
Drinkfinity earned the 2015 AmeriStar Best of Show award because it "surpassed all the judging criteria and was unanimously selected by our judges to be outstanding in every judging category," says Jane Chase, IoPP chair.
Next: Wrigley's Design Excellence award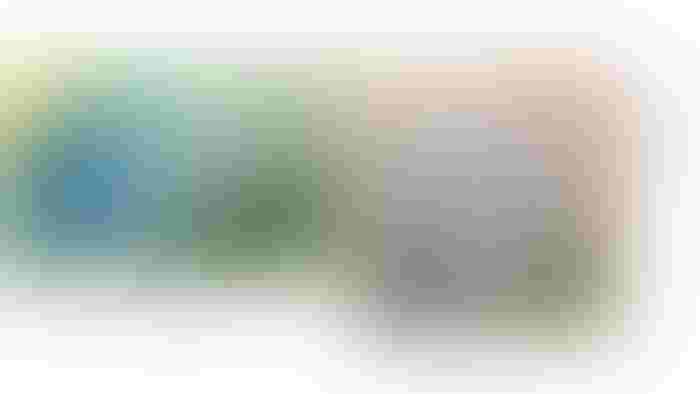 Design Excellence: Mars/Wrigley Orbit FlexPack
When was the last time you heard someone say "cost doesn't matter" for a packaging project? I'm guessing it wasn't often and it wasn't recently. Because economics do matter to consumers and products need to fit within expected price points. As Michael Okoroafor—now vp, global packaging innovation at McCormick & Co. but previously vp-packaging R&D/innovation at H.J. Heinz—has said many times, we must design packaging for affordability.
The narrow profit margins on many food products—including chewing gum—make keeping a close eye on costs all that more critical. Add to that the special circumstances for products selling in lower-income countries.
Now…innovate! That's just what Mars/Wrigley was able to do for its 5-piece Orbit FlexPack chewing gum package, which sells in Mexico and South America for 50 cents. According to IoPP, much of the innovation comes while using common and readily available packaging materials. "The flexible lamination is a simple paper/ metalized OPP [oriented polypropylene] structure and the creative use of heat-seal coating and proprietary glue development allows for easy opening and re-close."
Improving package functionality while keeping a rein on costs is why Wrigley's Orbit FlexPack has earned the 2015 AmeriStar Design Excellence award, which "honors the package that exhibits a shining example in which structure and graphic design integrate to create a compelling package," Chase says.
Finally: Nestle Purina PetCare's coveted Sustainable Packaging award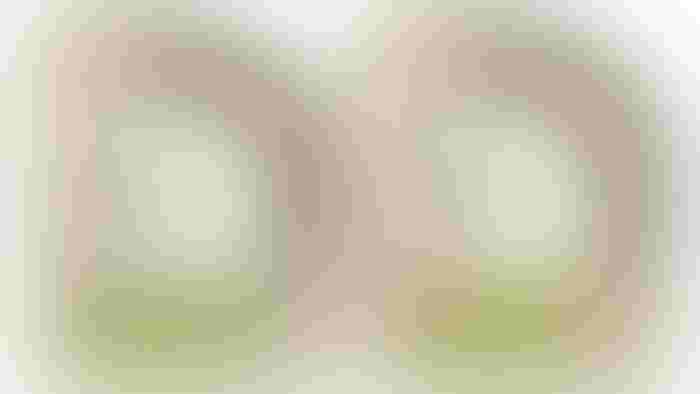 Sustainable Packaging: Nestle Purina PetCare's Pro Plan Renew cat litter jug
Molded-fiber packaging may not be the most attractive, but for many consumers it screams ECO FRIENDLY. That's some of the impetus behind the new all-molded-fiber jug for Nestle Purina PetCare's Pro Plan Renew cat litter. The product itself is hailed as eco-friendly. It's a clumping litter made from 100% natural corncob and cedar, and it contains no artificial fragrance. The company wanted a package as eco-worthy as the product.
Enter the recyclable all-fiber jug and friction-fit cap from Ecologic, made from 100% recycled paperboard and newspaper. As described by IoPP, "The package conveys the brand's commitment to natural materials while maintaining a consumer-friendly, easy-to-pour design."
This development was deemed by the judges as the top example of how packaging can be developed to reduce the impact on the environment, earning the coveted AmeriStar Sustainable Packaging award.
Sign up for the Packaging Digest News & Insights newsletter.
You May Also Like
---