TOTAL: four shows in one
TOTAL: four shows in one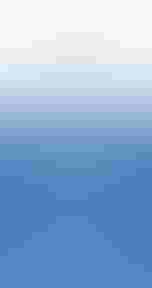 TOTAL Processing and Packaging 2004 combines the traditional strengths of the leading U.K. exhibitions–Pakex, PPMA Machinery-Only Show and Reed Exhibitions' processing shows, Interphex and Eurochem–while placing an increasing emphasis on all elements of the packaging and processing value chain. To be held four days every three years, the first event takes place from March 29 to April 1 at the Birmingham National Exhibition Centre in the U.K. With 1,000 exhibits covering 50,000 sq m, the show includes all elements of packaging–materials & containers, machinery & equipment and design–and processing and production. Attendees will represent the major end-use markets of food, beverages and pharmaceuticals. Three centers of excellence have been created within the show, including The Packaging Innovation Show, Total Pharma Centre of Excellence and Total Environment Centre of Excellence. The Innovation Show will display concept packages entered into the 2020 Vision Design Challenge. A full conference program is also planned in conjunction with TOTAL. For information on the show, the seminars or registration, visit the website, www.totalpp.co.uk. Circle No. 225. Following is a brief list of companies in the Packaging Machinery Manufacturers Institute pavilion and other U.S. exhibitors.
Advanced Poly Packaging-5179: Complete range of packaging equipment, including baggers, printers, counters, scales and conveyors; co. also manufactures bags and film and has a graphic design facility.
Advantage Puck-5250D
Apex Machine-5250L: Printing and packaging systems for flat, round and odd-shaped parts. High-speed machines print more than 1,000 parts/min in up to 6 colors.
Bell-Mark/Rotech Machines-4401: Marking and coding solutions.
Bradman-Lake-5610
Butler Automatic-5165: Zero-speed splicing technology with applications for printing, packaging, converting and corrugated boxes.
Econocorp-4020
Elsner Eng. (Wrapid Packaging Systems)-4341: Shrink-wrapping machinery from manual to high-speed; tearstrip easy-open and Sealstrip resealable features for display packaging.
Focke & Co.-5547
George Gordon Assoc.-5250B: Multi-item foodservice kits, wrappers, horizontal overwrap, placing systems, vf/f/s machines, rollstock converting, pouch dispensing.
Hartness Intl.-5256
Heat and Control-5568
Key Intl.-4166: Automated inspection and sorting, specialized conveying and product processing equipment.
Longford Equipment-5400
Markem Corp.-4321
MGS Machines/Partners in Packaging-5355: ITX intermittent pick-and-place densters for bakery, meat and cosmetics.
Osgood Industries-5250G: Container denesting, filling, heat sealing and overcapping.
Pace Packaging/Sussex & Berkshire-5660: In-line unscrambling machinery.
Packaging Technologies-5360
Premier Tech/Chronos Richardson-4271: Flexible packaging and weighing systems.
Terco-5250A: Aerosol filling equipment, container handling and conveying systems.
Sign up for the Packaging Digest News & Insights newsletter.
You May Also Like
---