Traditional grocers losing private-label share to specialty retailers
Traditional grocers losing private-label share to specialty retailers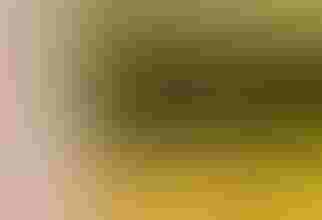 Trader Joes pasta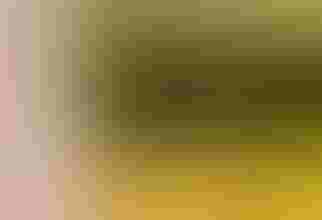 Trader Joes pasta
Specialty food retailers, such as Trader Joe's and Whole Foods, have capitalized on renewed consumer interest in and acceptance of private label foods and enjoyed greater growth in store brand product sales between 2005 and 2009 than traditional supermarkets, according to "Private Label Food and Beverage in the U.S." by market research publisher Packaged Facts.

Packaged Facts estimates private-label food and beverage dollar sales totaled $87 billion in 2009, to account for 17% of total food and beverage retail sales in the United States. Dollar sales rose 6% over the 2008 level of $82 billion, driven primarily by a 7% increase in the food market. Private-label beverage sales rose less than 1%. Private label's penetration rate was at 14% of total food and beverage retail sales in the beginning of the 2005-2009 period, but began to rise in 2007 as the economy showed signs of slowing. Hitting 15% in 2007 set the stage for a jump in 2008 as the penetration rate grew to 16%.

The report found that traditional supermarkets and grocery stores are losing market share to alternative stores. Growth among traditional food and beverage retailers was modest at a compound annual growth rate (CAGR) of 4% between 2005 and 2009. Perhaps most notable was the growth in specialty food stores Whole Foods and Trader Joe's, which grew at a CAGR of 14% during the 2005-2009 period. Supercenter stores such as Walmart and Target also witnessed high growth at a CAGR of 9%. Club stores, such as BJ's Wholesale, Costco, and Sam's Club grew slightly better than the mean at a CAGR of 6%. At the low end, discount supermarkets, including SuperValu, Aldi, and dollar store Dollar General saw food and beverage sales actually decline in 2009 from the level seen in 2008. Still the group managed to eke out a small five-year gain growing at a CAGR of 2%.

"Private-label food and beverage have eclipsed their ignoble past of no name and generic products with the development of new flavor varieties, enhanced product packaging and different pack sizes, and the emergence of premium lines," says Don Montuori, publisher of Packaged Facts. "Plus private labels entered into new territory where the additional power of the retailer name and its inherent benefits are aiding private labels to emerge as brand name. Store reputation alone may be the driving force in the success of chains such as Trader Joe's and Whole Food Markets in attracting more affluent consumers to the category."

"Private Label Food & Beverage in the U.S.," from Packaged Facts, analyzes the U.S. market for foods and beverages sold under the proprietary labels of retailers, referred to in the trade as private-label or store-brand products. The primary focus is on the mass-market products sold through supermarkets, big box, warehouse clubs, and mass merchandisers, but the report also examines trends affecting other food and beverage retailers, including convenience stores, drugstores, health and natural food stores. Included are estimates of total dollar sales, unit sales and average prices per unit for the 2005-2009 period along with forecasts for growth through 2014. For further information, please visit: http://www.packagedfacts.com/Private-Label-Food-2554250/.

SOURCE: Packaged Facts

Photo by PhotographyBySakura

.
Sign up for the Packaging Digest News & Insights newsletter.
You May Also Like
---