Weight-loss smoothie packaging gets a makeover 13384
Weight-loss smoothie packaging gets a makeover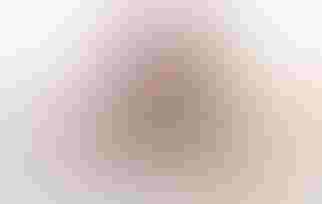 RightSize smoothie packaging
RightSize smoothies are getting a makeover for their 10th anniversary with an enhanced hunger-smashing formula, contemporary new packaging and a new web site loaded with fun recipes and ways to make weight loss even easier.
RightSize Health & Nutrition, a leader in weight loss products, provides a complete line of meal replacement smoothies which help curb hunger and aid in weight loss. To kick off its anniversary, RightSize is introducing a richer, even better-tasting formula made with more protein and fiber to curb hunger, as well as natural ingredients such as green tea and ginger root extracts. Each serving of RightSize now contains 15 g. of protein and 6 g. of fiber, as prepared with skim milk, as well as over 20 essential vitamins and minerals. No added caffeine is another benefit for many dieters.
"When we were creating the new formula, our goal was to create a great tasting smoothie that really helps fight cravings while providing the nutrition of a meal. We think our smoothies do just that," said Andrew Dun, Vice President of Marketing.
In fact, a 12-week clinical trial published this month in Current Nutrition and Food Science found that RightSize smoothies helped men and women lose a pound or more a week when consumed as part of a calorie-restricted diet plan. Each day, the participants consumed a RightSize smoothie for breakfast and lunch along with healthy snacks and a sensible dinner as part of their customized 500-calorie deficit diets. The trial was conducted by Alimentix, an independent clinical testing firm on behalf of RightSize.
More information on the clinical study can be found on the new RightSize web site, myrightsize.com. The web site supports dieters' personal weight loss goals by providing diet plans, interactive weight loss tools, more than 100 delicious smoothie recipes, and plenty of encouragement.
To complete the 10th anniversary makeover, RightSize also has a brand new look. Contemporary new packaging pairs bright colors with a fun logo to make it easier to find RightSize on retail shelves and quickly identify each of the four flavors: Lean Cocoa BeanTM, SkinniVanilliTM, Slend-A-BerryTM and Leano CappuccinoTM.
Source: RightSize Health and Nutrition Corp. www.myrightsize.com via PR Newswire
.
Sign up for the Packaging Digest News & Insights newsletter.
You May Also Like
---