WestPack brings it all together
WestPack brings it all together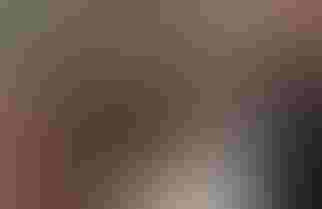 WestPack crowd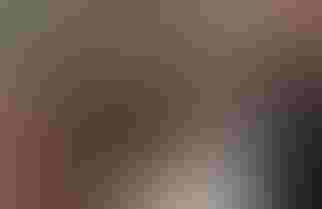 WestPack crowd
If you're a packaging industry professional looking to get ahead, there's no better place to find resources than WestPack, which lands Feb. 12-14 at the Anaheim (CA) Convention Center. The exhibition and conference gather packaging company managers, engineers, brand/product managers, marketers, designers and other knowledgeable professionals, from the western U.S. and across the globe, from companies both large and small, and across all industries. 

What's more, WestPack is just one of several manufacturing-focused events co-located at the convention center that week. The other events happening just steps away include Automation Technology Expo (ATX) West, Medical Design & Manufacturing (MD&M) West, PLASTEC West, Electronics West, Pacific Design & Manufacturing and AeroCon. With all that action happening close by, attendees will have convenient one-stop access to more than 2,000 leading exhibitors supplying the latest materials, machinery, components and services of interest to professionals working in packaging and with nearly any specialty that you can think of.
New and noteworthy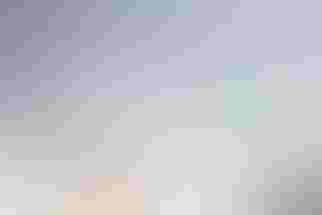 Pharma material at WestPack
Each year, the show organizers of WestPack and the co-located events endeavor to make this year's event better than the year before-and 2013 is no exception:
WestPack Seminars: A revamped, value-packed WestPack seminar program gives attendees the opportunity to connect directly with industry leaders and packaging experts, and to hear timely presentations on the top issues, trends and technologies affecting the future of packaging and development.
MD&M West keynote: This event, which offers medical and pharma packaging pros an opportunity to focus on new developments specific to their business, kicks off on Mon., Feb. 11, at 9:00 am with an opening address by Stanton Rowe, chief scientific officer and corporate vp of advanced technology of Edwards Lifesciences, a leading company in the field.

ATX seminars: The learning program for this automation-focused event features eight seminars, channeled into three key themes: Designing a Modern Factory Floor, Rapid Manufacturing and Lean Manufacturing.

MedTech Innovation seminars: This series of eight interactive learning forums are conducted by leading OEMs, industry experts and top innovators delivering practical presentations and implementable solutions to your daily challenges. The modular format is designed to help make attendees make the most of their busy show schedule.Design News' Golden Mousetrap Awards, and 40 Under 40: The winners of these awards, each intended to reward ingenious design and up-and-coming talent in the field, will be honored at a special ceremony Tues., Feb. 12, at 5:30 p.m.

WestPack mobile app: This brand-new show feature puts all the information you need about the entire event right in the palm of your hand. Learn about how to download and use the smartphone app on p.5 of this Insider guide.

Group networking: Several associations will converge and commune at the Anaheim Convention Center. A reception for members of the Engineering Alumni Assn. from California State Polytechnic University (Cal Poly) Pomona will be held on Tues., Feb 12, from 5:00 to 6:30 p.m. in Room 205A. Engineering alumni from California State University (Fullerton) will gather on Tues., Feb. 12, from 5:00 to 6:30 p.m. in Room 205B. Also on Tues., Feb. 12, from 5:00 to 6:30 p.m., members of the Korean/American Engineers and Scientists Assn. will meet in Room 205B. Then, on Wed., Feb. 13, from 5:00 to 6:30 p.m., the Chinese American Engineers and Scientists Society will hold a member reception in Room 206A.
Let's talk tech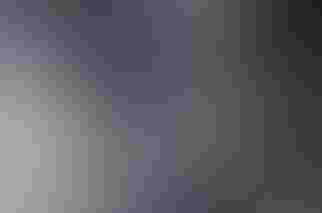 Pallet wrapping equipment at WestPack
While the educational programming is top notch, the assembly of leading packaging industry vendors also is noteworthy. Between WestPack and the co-located shows, the event will feature the latest new equipment, materials and solutions in more than 2,000 vendor exhibits. There are a few ways you can get a preview of these emerging technologies before you even get to Anaheim:
New WestPack products: Check out the newest products on the show site at www.packagingdigest.com/wp2013new.

Technology spotlight: View noteworthy equpiment and materials in the special WestPack Product Spotlight at www.packagingdigest.com/wp2013products.

WestPack videos: You can also take a minute to watch a few videos from some of the vendors that will be on hand at www.packagingdigest.com/wp2013videos.
Register now

Don't miss any business-building content that WestPack 2013 has to offer. Visit www.packagingdigest.com/WP2013register and we'll see you in Anaheim.
General WestPack Info

Expo hours
Tues., Feb. 12: 10:00 a.m.­-5:00 p.m.
Wed., Feb. 13: 10:00 a.m.­-5:00 p.m.
Thurs., Feb. 14: 10:00 a.m.­-4:00 p.m.
Conference hours
Mon., Feb. 11­-Thurs., Feb. 14:
9:00 a.m.­-4:00 p.m.
Complimentary shuttle
Free shuttle service will run to and from the Anaheim Convention Center on the following schedules:
Route #1: Angel Stadium parking lot-Amtrak/Metrolink Station
Route #2: Embassy Suites Stop (also serves guests from the Hampton Inn and Hilton Garden Inn)-Hyatt Stop-Crowne Plaza (also serves guests from Homewood Suites and Marriott Suites)
Route #3: Disney's Paradise Pier Hotel-Disney's Grand Californian-Anaheim Convention Center
Continuous service on the following schedule:
•Mon., Feb. 11 (Routes 2 & 3 only): 7:30 a.m.-10:00 a.m. and 3:00 p.m.-6:00 p.m.
•Tue., Feb. 12: 7:30 a.m.-6:00 p.m.
•Wed., Feb. 13: 7:30 a.m.-6:00 p.m.
•Thur., Feb. 14: 7:30 a.m.-5:00 p.m.
Shuttles will run on 10-15 minute intervals.
.
Sign up for the Packaging Digest News & Insights newsletter.
You May Also Like
---