Air pillows cushion lamp oils'  shipping success
Air pillows cushion lamp oils'  shipping success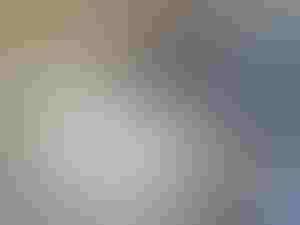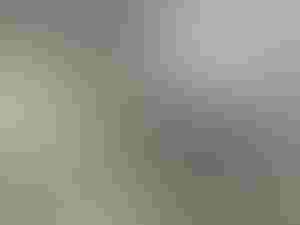 Makes Scents founder Joanne Klauber uses an induction sealer, top, to help prevent leaks from filled bottles during shipment.  A table-top, air pillow maker, below, saves valuable shop floor space with its small footprint and just-in-time manufacturing capabilities.
Makes Scents, Columbus, TX, began as the home-based business of founder Joanne Klauber in 2004. Klauber, who at the time was working as a professional secretary, began manufacturing fragrance oils for catalytic lamps after purchasing her first lamp and discovering the high costs of the supplies needed to use it. "I bought one of these lamps a few years ago, thinking that the main investment would be the cost of the lamp," Klauber explains. "Then, I went to buy the fuel. It was $30 for 32 ounces, and it burns at a rate of about an ounce/hour."

After teaching herself how to make the oils and sourcing the raw materials, Klauber began making then selling her own fragrance oils. "Within three to four months, I made PowerSeller on eBay," Klauber recalls. "Then I started the website. Within 10 months, I was able to quit my job."
Growing pains
The transition from secretary to business owner wasn't without its challenges. "My husband and I stayed up until one or two o'clock in the morning [manually] filling bottles and orders," she recalls.
To help speed up the bottling process, Klauber initially purchased a peristaltic-pump filler. It wasn't long after the purchase that Klauber realized that the peristaltic-pump filler wasn't the best machine for her application.
Then she stumbled upon an ad featuring piston fillers from Vanguard Pharmaceutical Machinery, Inc. (www.pharmaceutical-equipment.com) in a packaging trade magazine. Klauber noted that the company had a showroom in Spring, TX, and took a road trip to get a closer look at the machine. She immediately bought two VLF-125S fillers.
One VLF-125S is kept as backup device; the other is used in a production line, where the air-operated, semi-automatic filler dispenses alcohol from 55-gal drums into PET bottles supplied by another local supplier, Paragon Packaging, Inc. (www.paragon-packaging.com). The bottles are hermetically sealed on one of two Enercon (www.enerconind.com) induction sealers to prevent leaks. Sealed bottles are capped manually then digitally printed labels also are hand-applied.
Capitalizing on cooperative efforts
Initially, Makes Scents used foam packing peanuts to protect its products during shipment. "My entire living room was full of packing peanuts," Klauber remarks. "It was awful, and they didn't protect the product very well."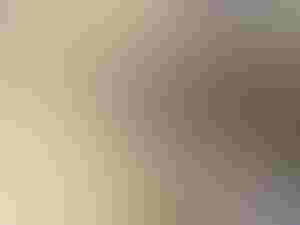 In addition to being a more space-efficient alternative, air pillows offer better protection for Makes Scents' bottled lamp oils.
After researching alternatives to PS loose fill, Klauber decided that just-in-time manufacturing of air pillows offered better protection of her product and could help her reclaim her living room from the virtual sea of packing material.

Unfortunately, the first air pillow maker she purchased simply didn't have the throughput to keep up with Klauber's growing business. "It was a couple of thousand dollars at least, and it was slower than molasses," she remarks. "We would have to set it to run, and let it run for hours to get any kind of volume."
As a new business owner, Klauber considered it a top priority to learn about different packaging technology. To this aim, she attended the 2006 PACK EXPO International show, along with her husband, who operates a candy-manufacturing company with his family. While attending the show, Klauber made a fortuitous business connection.
"I met Steve Moore from FP Intl. (www.fpintl.com), and he introduced us to the Mini Pak'r, which hadn't been released yet," Klauber recalls. "I knew it was going to be a better solution than what we were using, so I begged him to let me know as soon as it was ready. I told him, 'go ahead and send me one—here's my credit card.'"
Because the machine was just a proof of concept at this stage, Moore would not take her money. Instead, he signed her up to be a beta tester.
"I got a machine for about six months to run, and I helped him work out the kinks," Klauber remarks. "It was fantastic. I had just a few little glitches with the FP, but they've worked out those bugs out."
Readied for growth
After beta-testing the device, Klauber bought two Mini Pak'r machines—one for production use and one for a backup. Unlike Makes Scents' first air-pillow maker, the Mini Pak'r provided the productivity needed for Klauber's growing business. The Mini Pak'r can manufacture up to 25 ft/min of air cushions and is capable of making six different air cushions—Novus Supertube, Novus Double Cushion, Novus Quilt Large, Novus Quilt Small, Cell-O 4x8 cushion and Cell-O 8x8 cushion. The Novus air cushions are designed to allow air to move between pockets instead of popping, which FP Intl. says eliminates deflated bubbles and potential related shipping damages.
After seeing how well the Mini Pak'r air cushions protect his wife's lamp oil packages, Klauber's husband began borrowing the "backup" device. "The only problem I have now is that my backup is at my husband's shop all time," Klauber jokes.

She can be lighthearted about her husband borrowing the "backup" Mini Pak'r because of an uptime guarantee from her film supplier— Southwestern Packaging (www.swpackaging.com—which also is based in Texas. "The cool thing about Southwestern is that if anything ever happens to my machine, I have the promise of my sales rep at Southwestern that he will bring me a replacement machine," Klauber explains.
With its upgraded filling and packaging processes and a newer 24,000-sq-ft location, Makes Scents has grown mightily from its home-based business roots. Today, the company not only manufacturers lamp oil for its own customers but also has a healthy stream of private- label business. Make Scents recently reached annual sales of 300,000 units/year, Klauber proclaims.
Sign up for the Packaging Digest News & Insights newsletter.
You May Also Like
---