Celebrating innovation and collaboration in tubes
Celebrating innovation and collaboration in tubes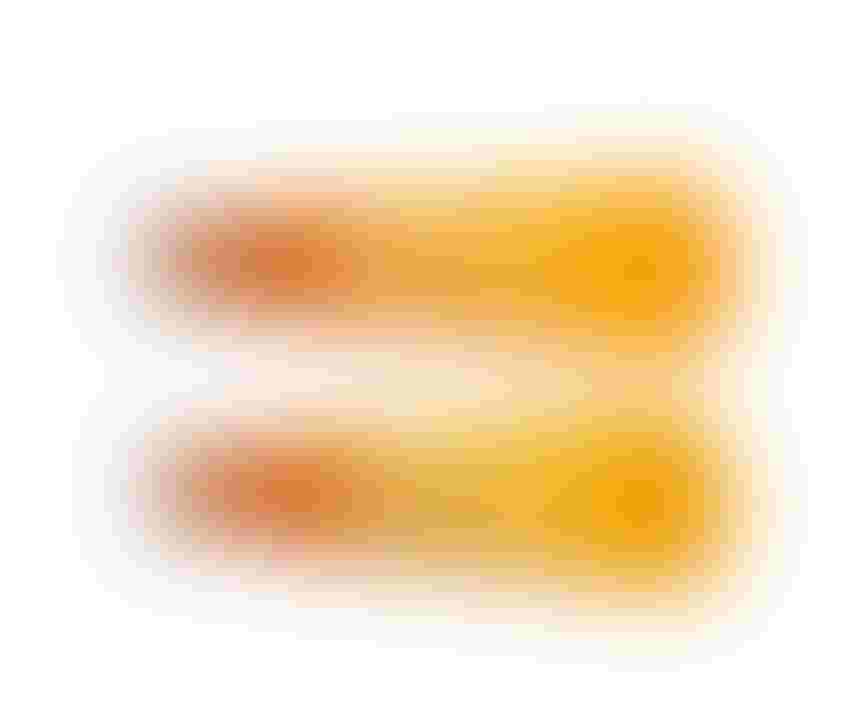 Ted Klein Tube of the Year: Estée Lauder Clinique Pep Start Eye Cream by Albèa Americas
With its annual Tube of the Year program, The Tube Council celebrates what it calls the "best and most innovative" tubes in the Personal Care, Oral Care, Pharmaceutical, Industrial, and Household and Food markets as well as for achievements in sustainability and components and processes. The program is open to council members, which include companies manufacturing tubes in North America as well as many partners supplying components or services to the industry.
"The Tube Council competition gives suppliers the opportunity to display its most creative products in a friendly way to their competitors, the industry and to consumers highlighting some of the best tube products introduced over that past year," states Michael Hoard, President of the Tube Council. "It is great to see all companies working together towards a common goal, challenging each other on innovation and sustainability and helping consumer goods brands achieve their goals with innovative tube packaging."
The winner of the Ted Klein Tube of the Year, for instance, embodies such innovation and collaboration: Estée Lauder Clinique Pep Start Eye Cream by Albèa Americas (shown above).
Albéa worked closely with the Clinique team and Lombardi Design & Manufacturing to create a bright orange tube package that would meet consumer needs and provide brand recognition, explains Doug Jackson, Albéa.
Bright color was important to this brand, Jackson says. "Clinique really wanted to be different with this product—it is bright orange which is not one of Clinique's usual colors," he says. The 7/8-in. plastic tube is silk-screened with white graphics.
Another eye-catching feature of the tube is its custom-shaped integral dispensing applicator. Made of polyester, this ball-shaped applicator is designed to provide a cooling sensation during eye cream application.
"There were some technical challenges in making sure the tube and applicator had the right fit and function," says Jackson, "but they were overcome through collaboration among the three companies." "The applicator design needed to achieve the right force for the ball to slide open for dispensing. It couldn't be free-floating, yet it couldn't be too hard for the consumer to use," he says. "Whenever there are moving parts, you have to have the ideal fit to achieve the desired function. Plus, a custom tube head design [was used] to achieve a "non-removable," airtight seal with the applicator base. All topped with a high clarity, heavy wall cap to showcase the ball applicator."
Jackson says that while not standard, a lot of functional applicators are being designed for use on tubes today. To implement them successfully, "you have to consider the overall design of the tube and how it will be held and maneuvered by users."
The Estée Lauder Clinique Pep Start Eye Cream was also recognized in the New Jersey Packaging Executives Club (NJPEC) awards. 
NEXT: THE BEST PERSONAL CARE TUBES
BEST PERSONAL CARE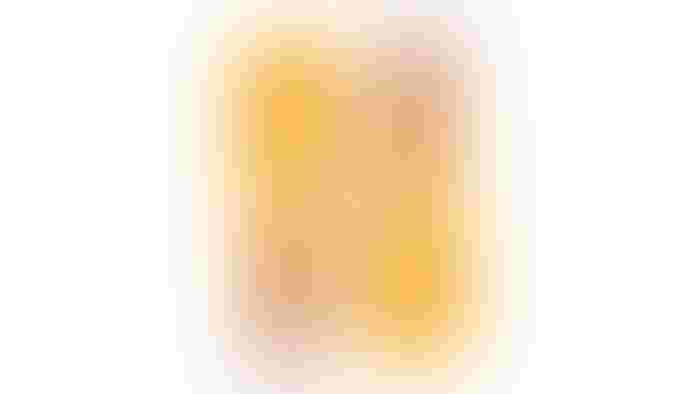 GOLD: Estée Lauder Clinique Pep Start Eye Cream, Albèa Americas (above; see story on page 1)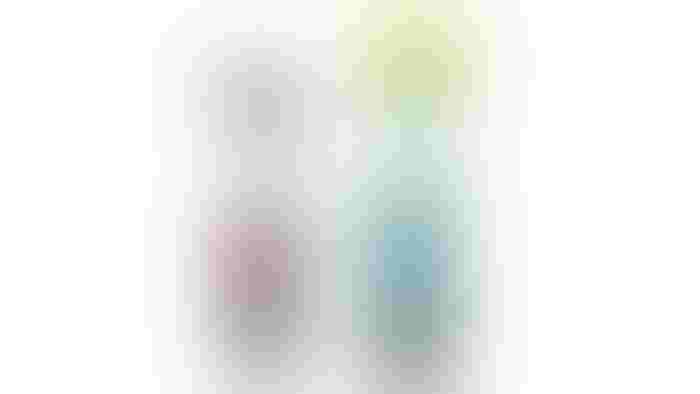 SILVER - Tie: Freeman Beauty Infusion, Albèa Americas (above) 
For the Freeman Beauty Infusion line, Albéa employed an aluminum barrier laminate (ABL) tube with very little aluminum. The 400-micron-thick structure consists of only a 9-micron-thick layer of aluminum. "There's less influence of the aluminum for denting," explains Jackson of Albéa. "The aluminum is used more for metallic effect than barrier."
Printed flat, the silver laminate results in a nice combination of graphics, metallic effects, and feel, he says. "There's still a trend toward metallic effects in decoration," he adds. "It is a premium-looking package in which the consumer will see value."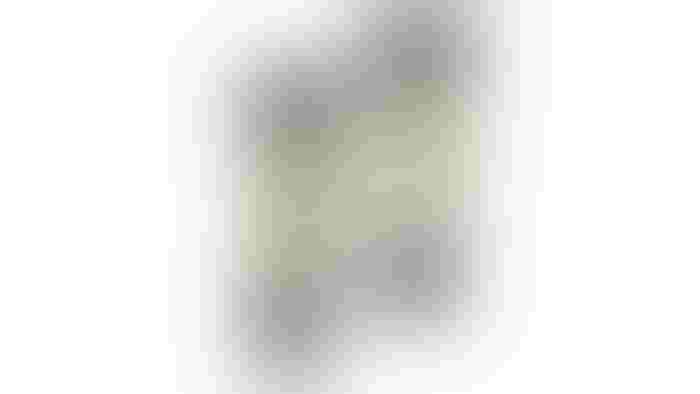 SILVER - Tie: A La Maison Coconut Crème Conditioner, Viva IML Tubes (above)
To achieve the look of old-fashioned matte aluminum tube, Viva IML Tubes used a very thin layer of aluminum foil sandwiched in the in-mold label, explains Bruno Lebeault, Marketing Director North America. "It gives the plastic tube a metallic effect but doesn't wrinkle like aluminum tubes would," he says.
The aluminum-containing label consists of vacuum-metallized PET, and Lebeault calls the amount of aluminum "negligible—its thickness is only 0.1% of the tube's total thickness. It is almost as though you sprayed on the aluminum."
Given the minimal amount of aluminum, the tube is still recyclable, says Lebeault.
NEXT: THE BEST PHARMACEUTICAL TUBES
BEST PHARMACEUTICAL
GOLD: Gold Bond Triple Action Relief Foot Cream, Albèa Americas (above)
Chattem's coextruded plastic tube features "a very strong blue and red decoration," says Jackson of Albéa. "We printed the blue on a white background, as opposed to extruding the blue color. This allows all the colors to be strong and bright, and this strength could not be achieved through printing on a blue background."
This technique is called "sleeve printing," and it involves printing the sleeve with a flexo press then loading the sleeve into the injection molder, where the head is molded and attached.
"It is not a common approach for round tubes such as this one, but it is a good way to keep costs down," says Jackson. "All the colors come from inks, not color concentrates."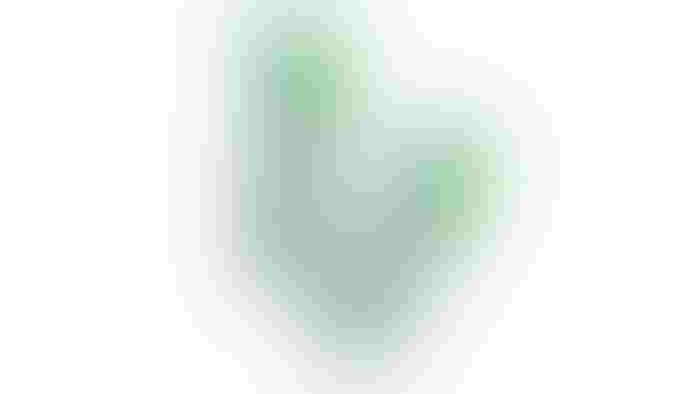 SILVER: Rub A525 Antiphlogistine Anti-Inflammatory, Albéa Americas (above)
Albèa helped Church & Dwight change the packaging for Rub A525 Antiphlogistine Anti-Inflammatory from a white tube to a shiny aluminum barrier laminate (ABL) tube. A thick foil layer provides the barrier needed for an aggressive formula and collapses during use, reports Albéa.
When printed with translucent red and green inks, these colors appear metallic themselves, according to Albéa.
NEXT: THE BEST DENTIFRICE TUBES
BEST DENTIFRICE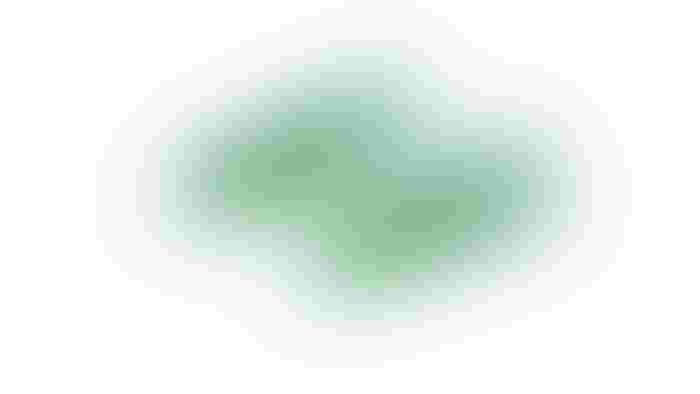 GOLD: Oral Essentials Fresh Breath Toothpaste, Essel Propack (above)
For Oral Essentials, Essel Propack "the customer choose a stand-out design for oral care," says Sydney Owen, marketing coordinator for Essel. "Our Egnite tube gives the brand beautiful shelf appeal and really pops with high shine and high luster." 
Essel Propack employed high-definition flexo printing techniques on the metallic laminate for a "luxury look," she says. "We are extremely proud of this design—it truly stands out in oral care. It's really more of a cosmetic industry look."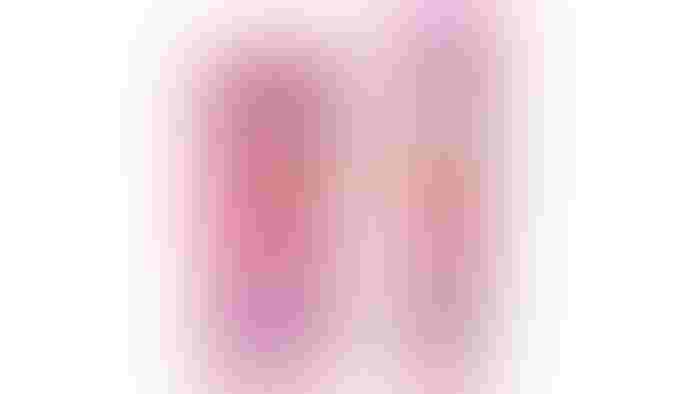 SILVER: Suntar GUM Lalaloopsy Toothpaste, Essel Propack (above)
"There's a lot going on in the design of the Lalaloopsy tube—the character is colorful and full of life," says Owen. 
To convey the "liveliness of Lalaloopsy" on a plastic barrier laminate (PBL) tube, Essel Propack employed high-definition printing, Owen says. The printing approach also enabled Essel Propack to print messaging to be read by parents.
A custom-colored pink cap was used to add to the vibrant tube design.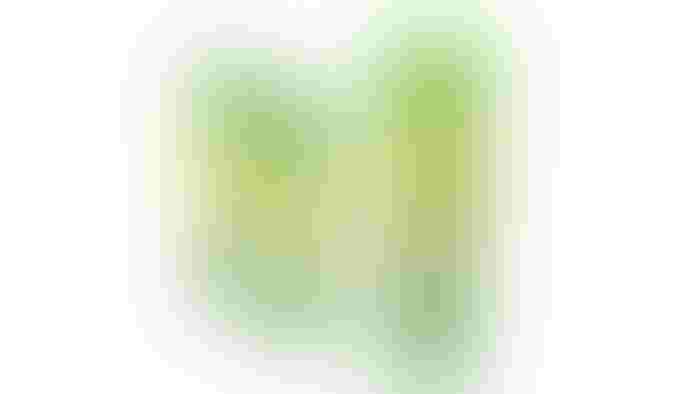 BRONZE: Suntar GUM Crayola Squeeze-A-Color Toothpaste, Essel Propack (above)
The Suntar GUM brand enlisted Essel Propack to help develop a "fun kids' toothpaste," says Owen. One design needed to convey multiple colors within the Crayola brand, because children won't know what color they have until they squeeze out the color, she says. "The packaging needed to speak to those possibilities," she adds.
Essel Propack utilized high-definition printing on a plastic barrier laminate to mimic Crayola's design "with the best quality printing," says Owen. A custom-colored green flip top completes the look.
NEXT: BEST FOOD TUBES
BEST FOOD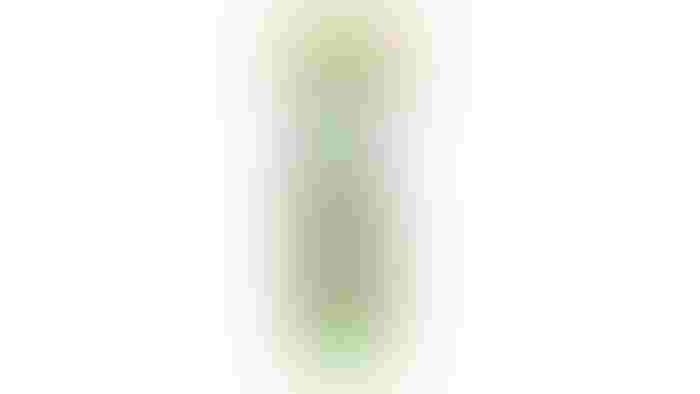 GOLD: Compliments Organic Cilantro Seasoning Paste, Viva IML Tubes (above)
"There's a growing demand for tubes for food," notes Bruno Lebeault of Viva IML Tubes. "It is important to have good graphics."
In the case of the Compliments tube, Lebeault says it was important to have photo-quality-like images of the various seasonings in the company's line.
Viva also built in a "window" through which consumers can see the product. Producing the clear window wasn't necessarily challenge, since the label and tube substrate are transparent, but holding the gradient leading to the window was, says Lebeault.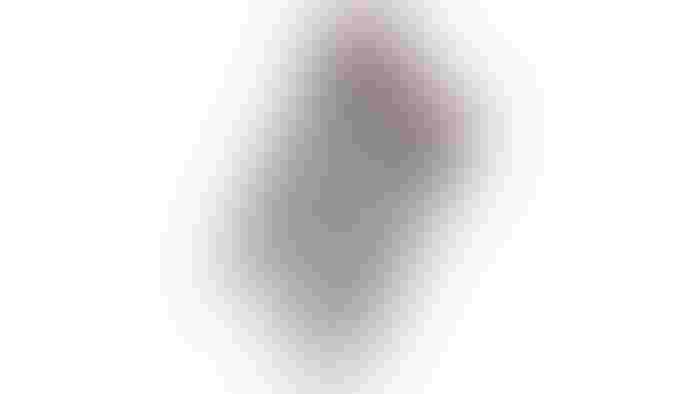 SILVER: Entube Harissa Chili Paste, Montebello Packaging (above)
To maintain the flavor of Entube's Harissa Chili Paste, Montebello Packaging provided an aluminum tube.
"This product has a lot of flavor, and an aluminum tube is just like a can—it is shelf stable, prevents product degradation due to oxidation and moisture loss, and when hot filled it will maintain the sterility of the product inside until opened," explains Tom Zopf, vice president of sales, Montebello. "The aluminum tube offers a long shelf life, making this packaging perfect for food."
Entube markets high-end products, Zopf says, so it sought a high-end look. "The company was looking for the natural aluminum look, so we used a natural aluminum coated with a clear enamel and printed Entube's graphics on top," he says. "It really makes the graphics stand out."
The wide-mouth stand-up cap also contributes to the look. "The cap is almost the same diameter as the tube itself, which also lends it a higher-end look," Zopf says.
Montebello's sister division Monfitello filled the tubes. "We set up this division to help people get started with food in tubes," Zopf says.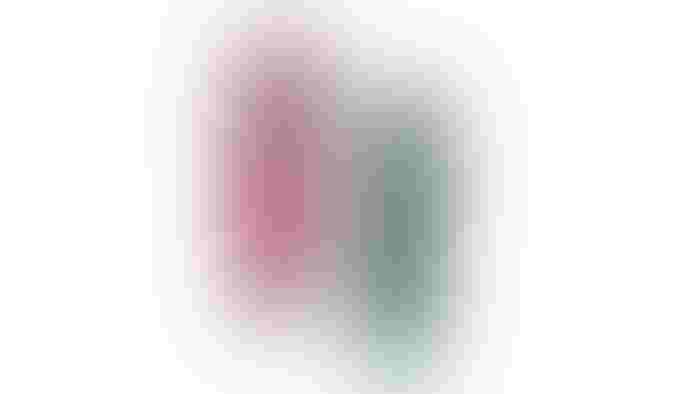 BRONZE: Cake Mate Dessert Dazzler Decoration Gel, Albèa Americas (above)
Albèa produced a transparent plastic tube that showcases the color of the gel inside. For a dazzling effect, a white design fades to a silver one while still showing off the gel.
NEXT: THE BEST HOUSEHOLD & INDUSTRIAL TUBES
BEST HOUSEHOLD & INDUSTRIAL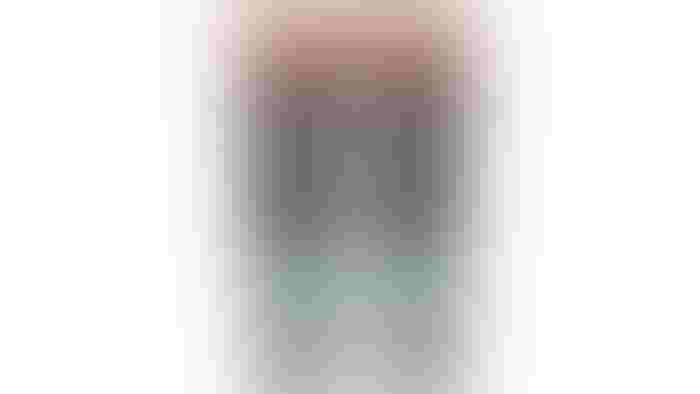 GOLD: 3M Wood Filler, Viva IML Tubes (above) 
Viva was asked to create a tube design that could support 3M's 8-plus-SKU line of wood fillers. The printed wood-grain shades on the in-mold labels had to be "realistic looking," says Lebeault, because consumers use them to find the right color. Viva did also build in a "window" to allow consumers to see the product color.
To help users fill in wood, Viva added an applicator tip for precise application.
Lebeault says the tube is yet another example of tubes' growing popularity outside their traditional market, the personal care industry.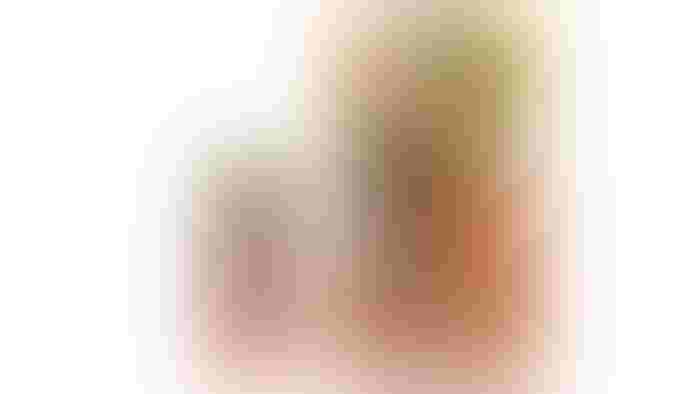 SILVER: Gorilla Glue Gorilla Construction Adhesive, Albèa Americas (above)
Albéa created a custom tube with a special lamination designed to hold silicone-based adhesives and sealants, Jackson says. The aluminum barrier laminate (ABL) achieves the necessary shelf life for aggressive, hard-to-hold formulas. 
To dispense the silicone, Albéa worked closely with the product design team at Gorilla Glue's parent company to develop a user-friendly system. The result was a custom tube head and cap that utilize a wiping plug that "pushes the residual product in the neck back down into the tube reservoir," Jackson explains. Such a design prevents silicone from drying inside the neck and "enhances future use of the tube," he adds.
A screw-on nozzle is also used for precision dispensing, and it features a connector that sits on the neck of the tube so it won't be lost in between uses. "Gorilla really thinks through everything for the consumer," says Jackson. "Consumers can store the nozzle on the tube so it won't get lost in a drawer or on a work bench, yet they can remove it for cleaning."
Jackson says he himself used the Gorilla Glue construction sealant recently to seal an exterior light from weathering, and says he saw the user benefits firsthand.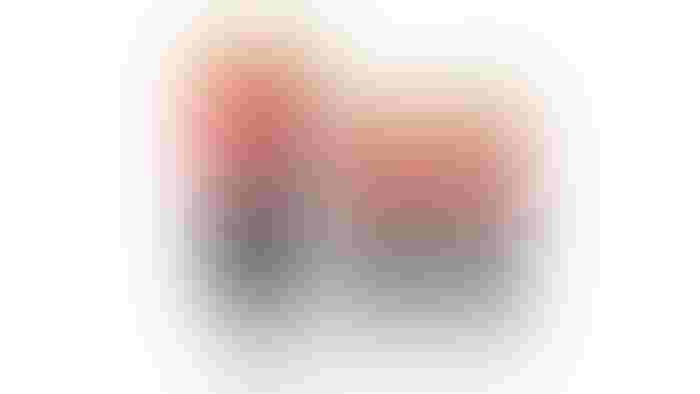 BRONZE: LePage No More Nails Adhesive, Plastube (above)
Plastube provided an MDPE monolayer tube produced on an offset press. A nozzle is designed for industrial use.
NEXT: THE BEST SUSTAINABLE TUBES
BEST SUSTAINABLE TUBES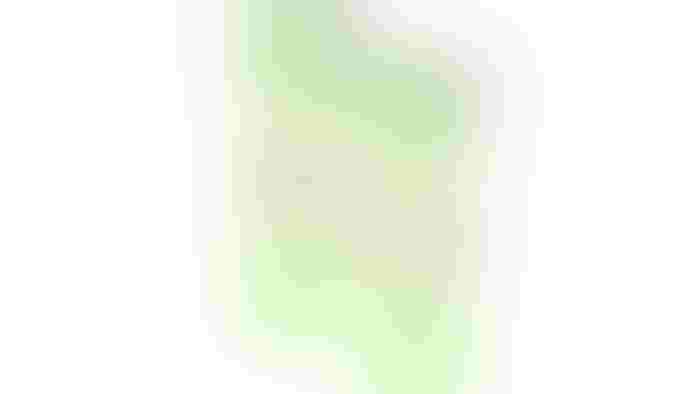 GOLD: Compliments Organic Garlic Seasoning Paste, Viva IML Tubes (above)
Sustainability was key for the Compliments brand, says Lebeault. The Canada-based private-label brand offers organic products.
Viva's injection-molded tubes are made of 100% polypropylene, including the cap. In addition, Viva's process "uses up to 35% less energy to produce" than other options, and a life-cycle analysis report is available, Lebeault adds. The tube and cap are produced in one location, simplifying the supply chain. "This was important to the brand and the judges," he says.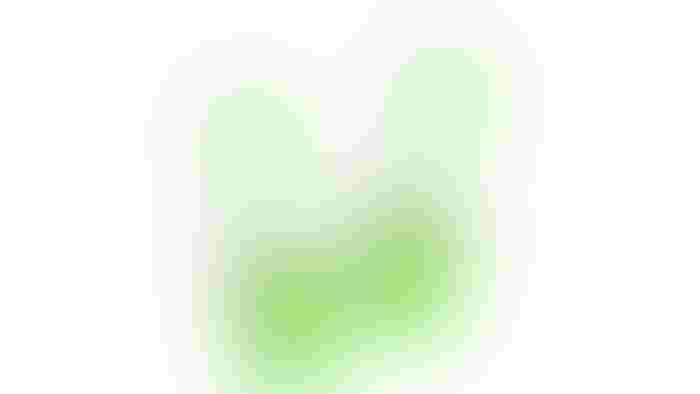 SILVER: Freeman Barefoot Lime & Coconut Butter Cream, Albèa Americas (above)
Albèa reports that the plastic barrier laminate (PBL) tube employed for Freeman is produced through a low-carbon-footprint process. The 330-micron laminate is made on a single-process blow-film line at one location, instead of multiple blown films being sent to a laminator. It is topped with Albéa's Slender flip-top cap, one of the lightest cosmetic, sustainable flip-top caps in the market.
NEXT: THE BEST INNOVATIVE COMPONENT OR PROCESS
BEST INNOVATIVE COMPONENT OR PROCESS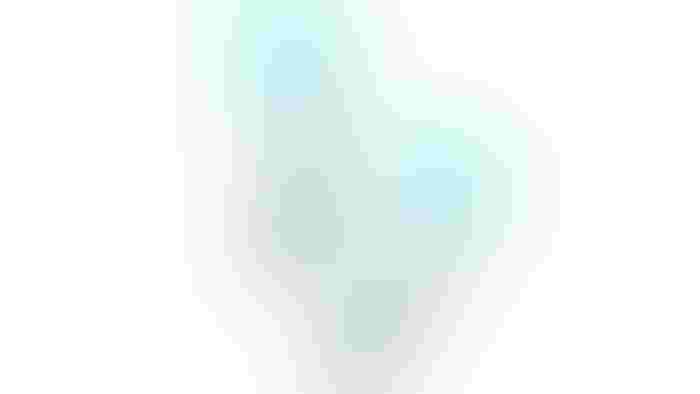 GOLD: Eco Low Profile Caps for Tubes, Giflor Plastic Caps (above)
The Eco Low Profile Caps can be up to 50% lighter than traditional closures, potentially reducing plastic use by 10,000 lb per one million tubes, Giflor explains. Such reduction translates into reduced energy and raw materials consumption during production as well as reduced logistics costs.
The flip-top caps with a snap-on neck finish are available in polypropylene or PCR materials and colorants.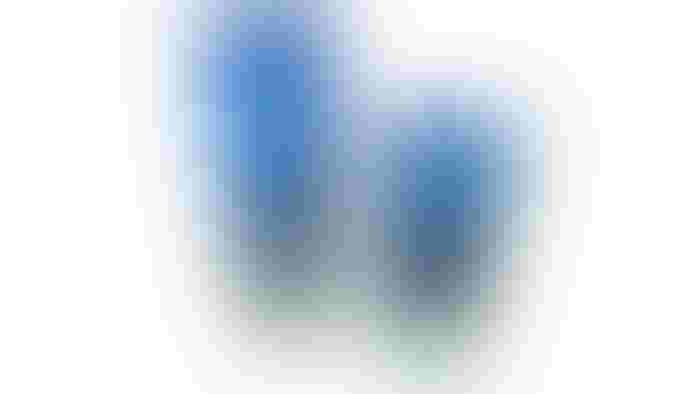 SILVER: Sally Beauty Heel to Toe, Kaufman Container (above)
For years, Kaufman Container Co. has provided multiple packaging containers and components for Sally Beauty, explains Jeffery Gross, Senior Vice President, Kaufman Container. So when the beauty supply brand sought to relaunch its Heel to Toe Pedicure line, it turned to Kaufman.
"They were using a screen-printed polyethylene tube," he says. Instead, Sally Beauty wanted a modern, eye-catching package that also incorporated a color-coded regimen system to ease product selection.  
Kaufman Container is an Associate Member of the Tube Council. Gross calls the company "a packaging sourcing center, supplying bottles, tubes, caps, decoration, and much more," he says. "Tubes are an important offering to our customers, and we're excited to be a part of the Council and to be recognized in the awards competition for the Sally Beauty relaunch."
Kaufman partnered with Viva Packaging to provide polypropylene tubes with in-mold foil labels. "It is innovative and eye appealing with the in-mold label," he says. Provided in a range of sizes, the tubes feature a gradient design in a different metallic color scheme for each purpose: purple for Intensive Care, light green for Exfoliate, and more. The tubes also have a snap-top closure for easy dispensing.
********************* 
Judges for the competition included representatives from major consumer goods companies (such as L'Oreal USA and Colgate) as well as representatives from packaging journals and other industry professionals. 
Winners will be honored during the Tube Council's Summer meeting in July during Cosmoprof Las Vegas. For more details, visit www.tube.org. The council's mission is to promote squeeze tubes as the preferred package of choice for brand marketers and consumers. 
*********************
Learn what it takes to innovate in the packaging space at the new Advanced Design & Manufacturing Cleveland event (Mar. 29-30; Cleveland, OH). Register today! 
Sign up for the Packaging Digest News & Insights newsletter.
You May Also Like
---