CleanStrip helps consumers keep their sheets together
CleanStrip helps consumers keep their sheets together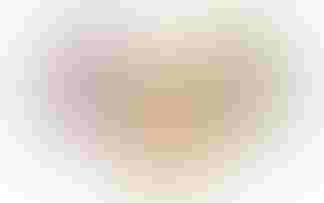 Office-paper suppliers have found a new way to keep their film-wrapped reams easy for consumers to manage after opening, while ensuring their branding message survives. The CleanStrip(tm) ream wrap package from converter Coating Excellence Intl., LLC (CEI [www.coating-excellence.com]) incorporates a tear strip about 0.25 in. from the top of the package that allows consumers to easily open the ream and store unused paper.
"CleanStrip allows easy opening of film-wrapped reams while not tearing the wrapper, leaving it intact to contain and protect the paper if only some of the 500 sheets are put into the printer or copier," explains CEI president Michael Nowak. "In addition, CleanStrip leaves the paper supplier with a billboard telling the consumer what brand to buy to replace the used-up ream."
Introduced early last year at Office Max, CleanStrip packaging is now being used for all film-wrapped office papers from Office Max, Staples and Wausau Papers (Astrobrights(®) line), as well as for some select products from Xerox and Office Depot.
CEI converts the film wrappers at its plant in Wrightstown, WI, using a Windmoeller & Hoelscher (www.whcorp.com) 10-color Astraflex(®) flexo press and a Nordmeccanica (www.nordmeccanica.com) laminator. Using the OfficeMax(®) Multi-purpose paper package as an example, Nowak says the wrap is constructed of 120-ga biaxially oriented polypropylene/print/adhesive/120-ga BOPP. The tear strip is added to the film during rewinding using a proprietary applicator system.
Sign up for the Packaging Digest News & Insights newsletter.
You May Also Like
---