General Mills rethinks cornbread mix packaging
General Mills rethinks cornbread mix packaging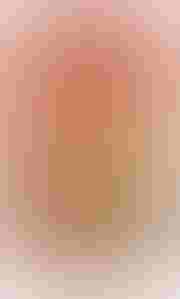 When General Mills decided it was time to update and boost sales of its cornbread and muffin mix, it eschewed a pricey consumer-research and testing program in favor of asking its own African-American employees for advice, according to a recent report in the Wall Street Journal. The company's employees suggested adding a photo of celebrated chef B. Smith—who some consider to be the African-American Martha Stewart—to the standup pouch packaging, which not only jump-started sales by 22 percent, but also repositioned the mix to better appeal to blacks in the 12 months ending in September 2006, despite raising some eyebrows. Three years ago, General Mills called its product Golden Corn Muffin and Bread Mix, and it was a marginal part of the business. The baking-mix market has been stagnant for years, and the muffin-mix subcategory has been rapidly shrinking. But honing in on a specific segment of consumers wasn't going to be an easy proposition. Targeting certain consumers through packaging carries significant risks, General Mills reports, as it can be interpreted by some as harking back into corporate America's past, when demeaning images of black women were used to sell everything from soap to pancakes. And if repositioned as too target-specific, the packaging could possibly minimize product appeal to other consumers. While the Betty Crocker package previously pictured muffins on the front, the updated front panel of the pouch makes cornbread baking in a skillet the centerpiece photo vignette.
The company also changed the product name from Cornbread Muffin Mix to Authentic Cornbread and Muffin Mix, and revamped the graphics with elements suggesting hot steam rising from the butter-topped cornbread and soft shading in the lettering. To give the product credibility with blacks, General Mills indeed approached B. Smith, who, after sampling the mix, agreed to let the brand use her image on the package. A General Mills spokesperson declines to identify pouch materials, suppliers or the graphic designers who revamped the packaging. But its updating strategy worked. Weeks before Thanksgiving 2005, the peak cornbread-eating season, the company promoted the brand with coupons in newpapers and the product's sales soared 50 percent from the previous year, according to General Mills.
Sign up for the Packaging Digest News & Insights newsletter.
You May Also Like
---